I am excited to share with you my three favorite donut shops:
The Donut Man (Glendora, CA)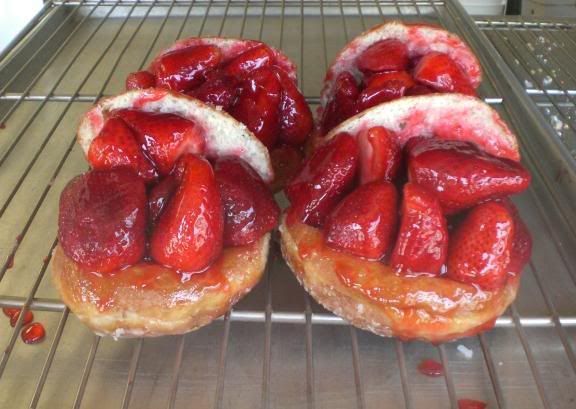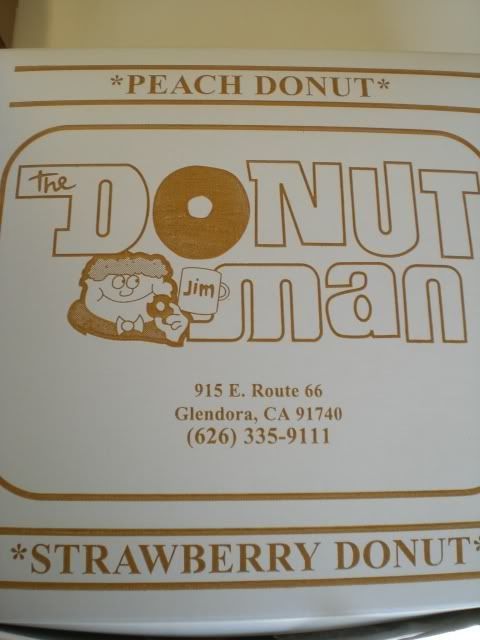 I went here about 3 years ago and I think about it almost daily. It is incredible how many large fresh strawberries they can fit into a glazed donut. If you are ever in the Southern California area, make sure to stop! (about 30 miles inland of LA)
Ronalds Donuts (Las Vegas, NV)

[photo via
the urban housewife
]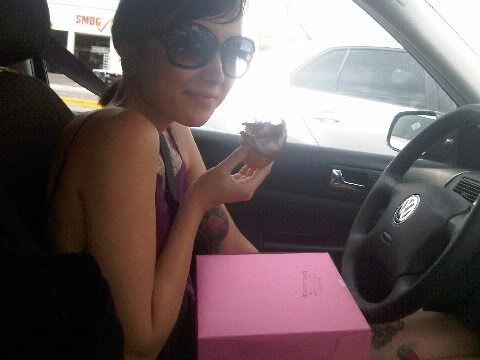 If you are vegan, you most likely know of and have had the pleasure of enjoying Ronalds Donuts. Their vegan cream filled (soy custard) donut takes the cake of any vegan donut I have ever tried, it melts in your mouth! Totally worth a spontaneous 475 mile trip just to get a pretty pink box!
Yum Yum Donuts (San Diego, CA)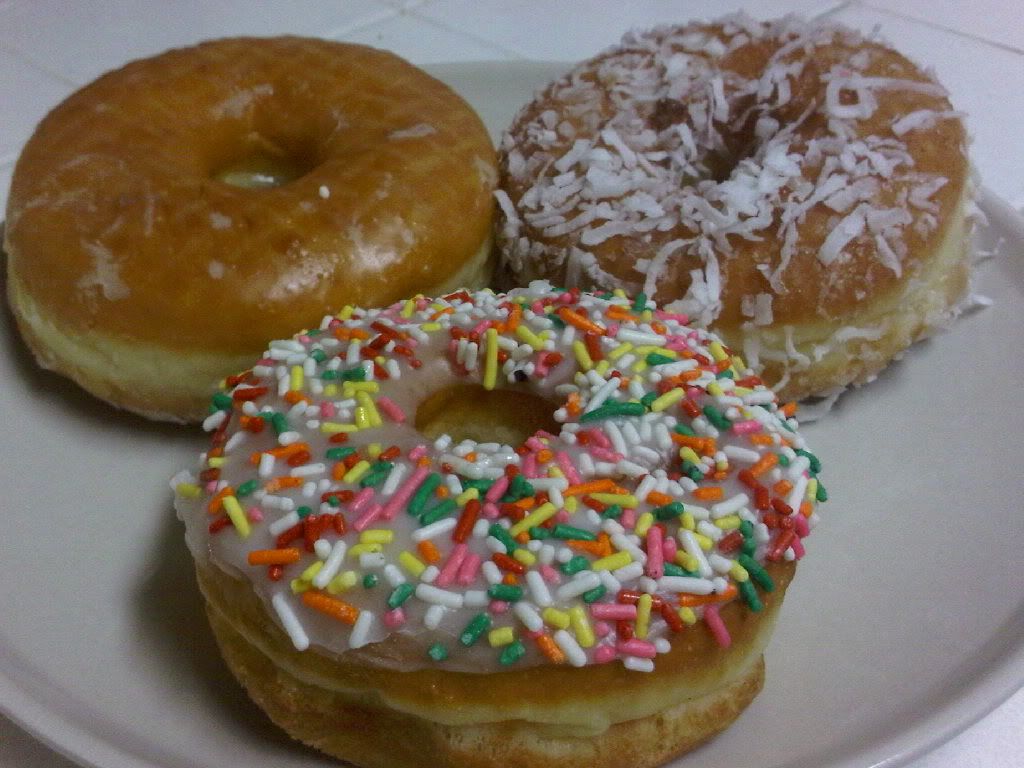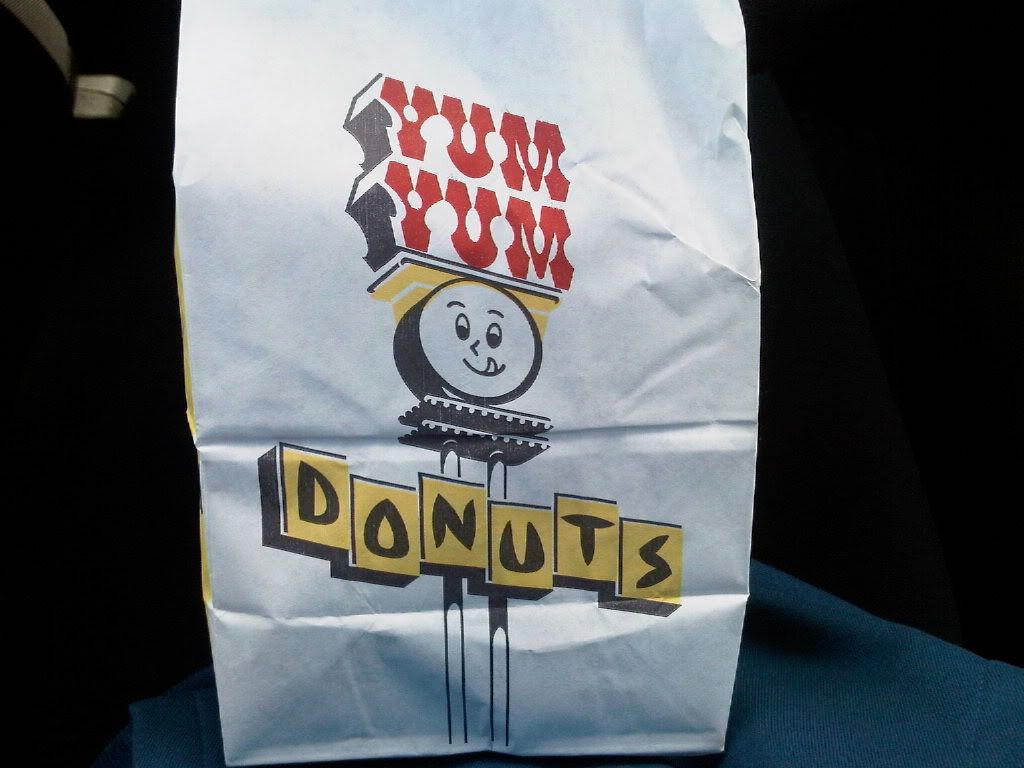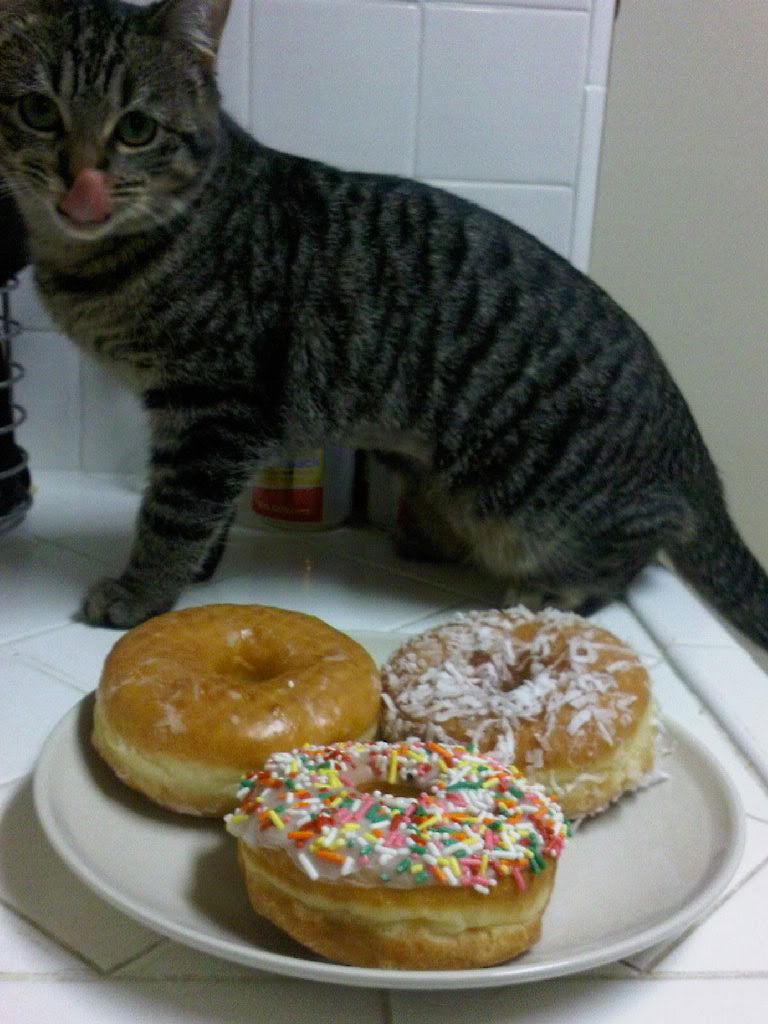 The name was the first thing that attracted me to Yum Yum Donuts, even their bags are adorable! This is the closest place to my current home. My favorite donut is a vanilla iced with rainbow sprinkles. Even Marty loves them...