Finally! After posting photos to Myspace and Facebook for about three years now, I stopped procrastinating and am now ready to have a site where I can post everything I eat, cook, bake, make and enjoy!
I will start off with my most favorite dish—ARTICHOKES! This is my favorite way to prepare them!
Grilled Artichokes
Ingredients:
artichoke(s)
1 tablespoon olive oil
1 clove crushed or chopped garlic
Directions:
1. Cut the artichoke in half.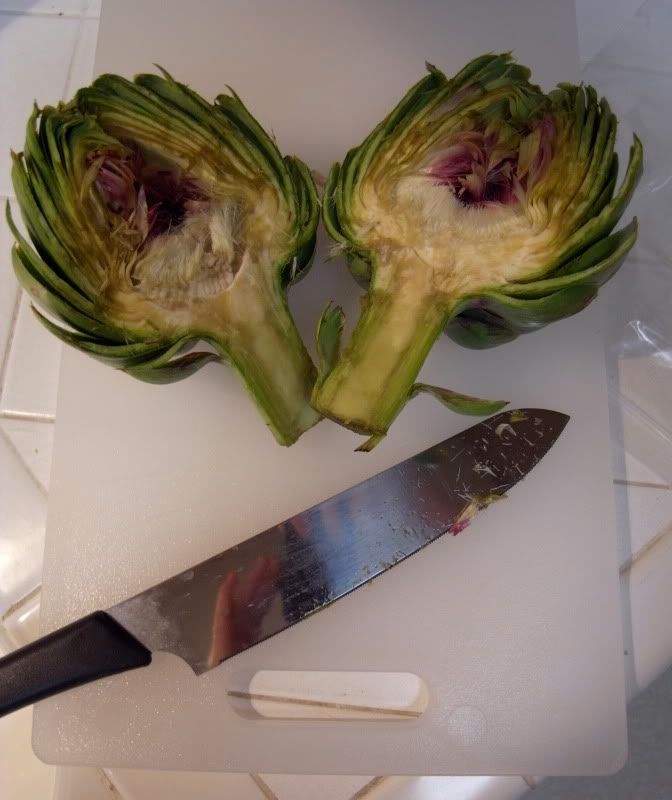 2. Remove the fuzzy centers and scratchy leaves.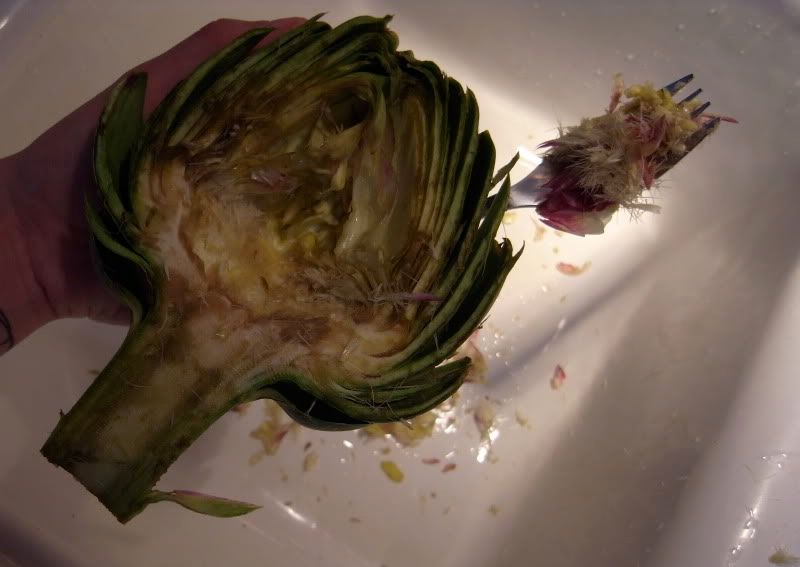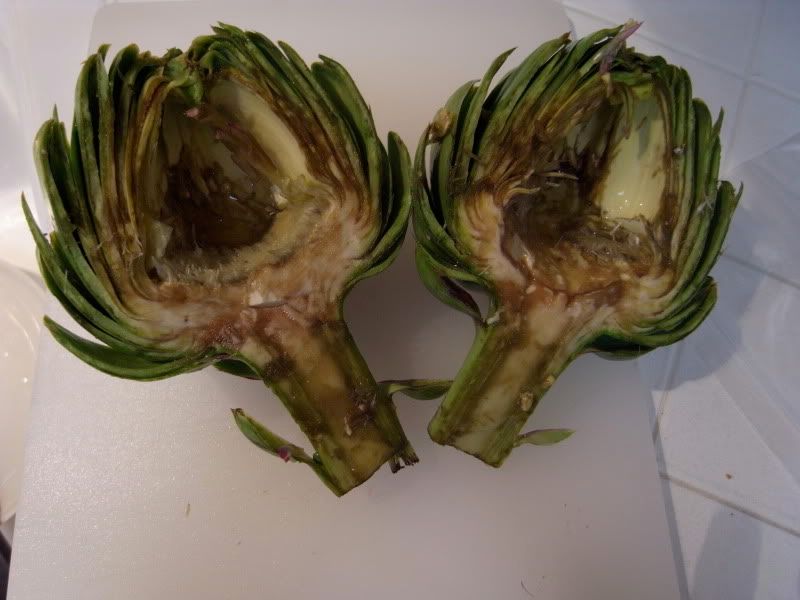 3. Trim the outer leaves with scissors.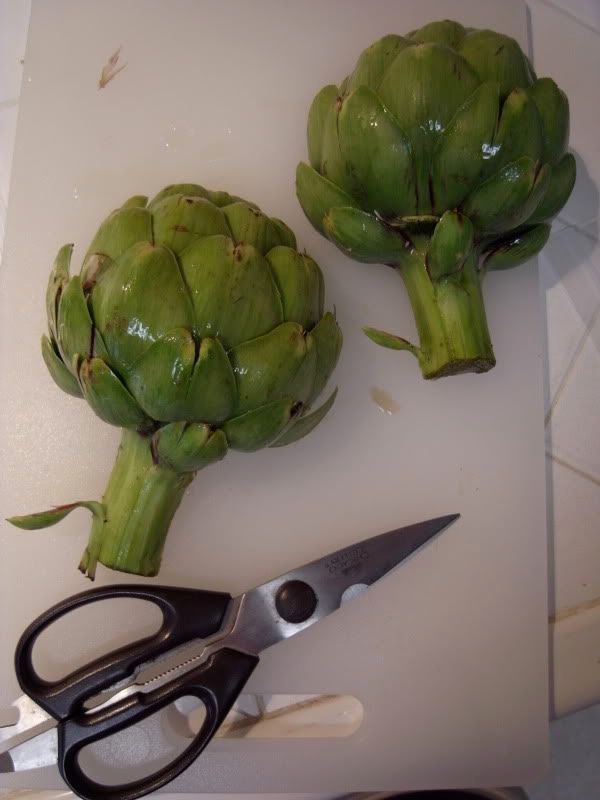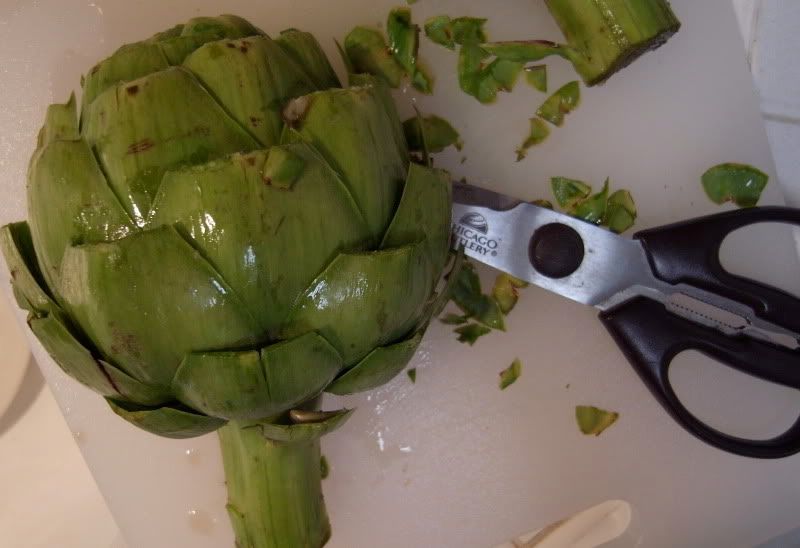 4. If you prefer, soak in lemon water until ready to cook.
5. Cook in a pot of salted water until tender, but not fully cooked. Approx. 30 minutes.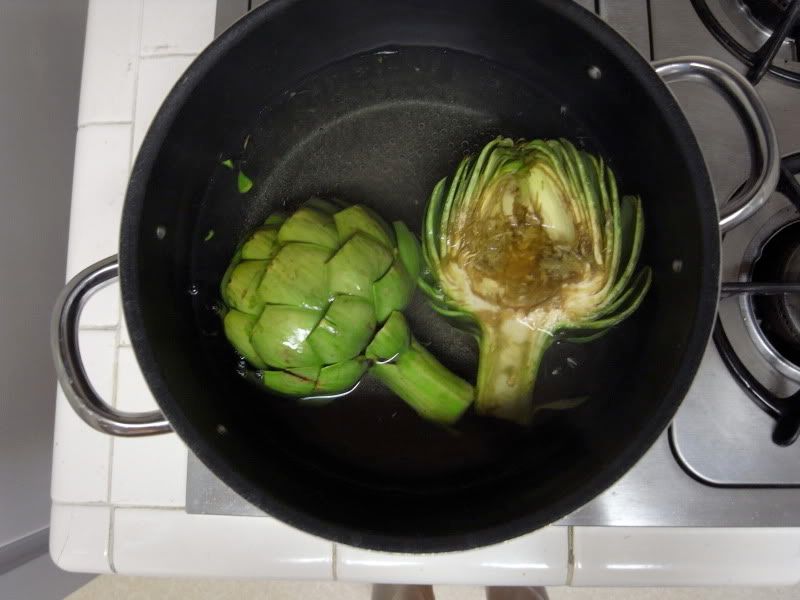 6. Drain and squeeze out the excess water.
If grilling:
Toss the artichokes with the olive oil and garlic. Grill artichokes until golden brown.
If pan frying (the method I am using):
Put olive oil and garlic in pan, place artichokes centers down. Cook artichokes on Med-High until golden brown, 10-15 minutes.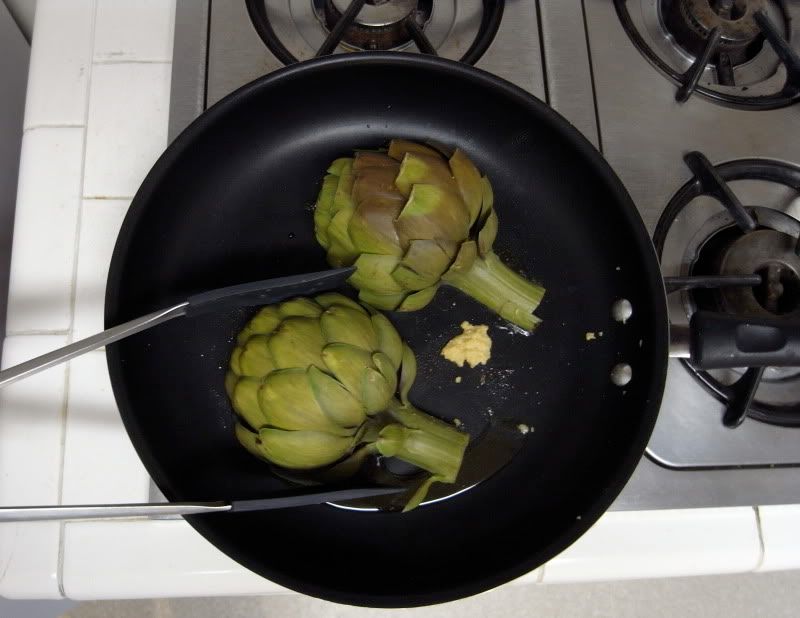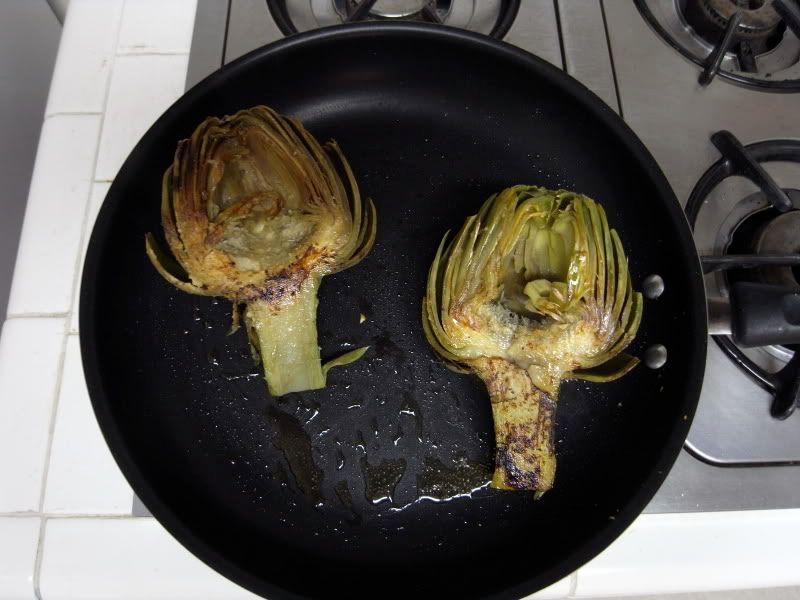 Lemon Aioli

Ingredients:
1/2 cup mayonnaise
1 clove crushed or chopped garlic
1/2 lemon, juice and zest
salt and pepper to taste
Directions:
1. Stir everything.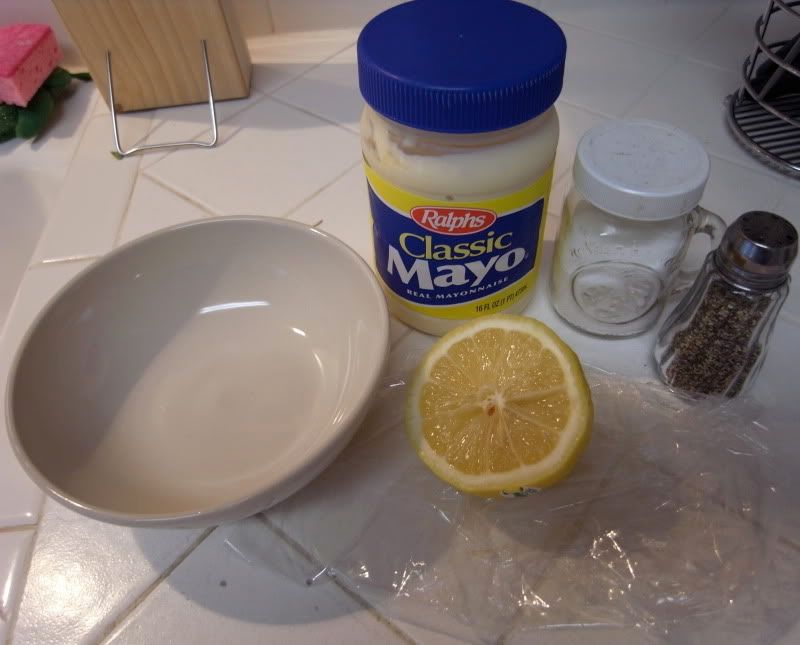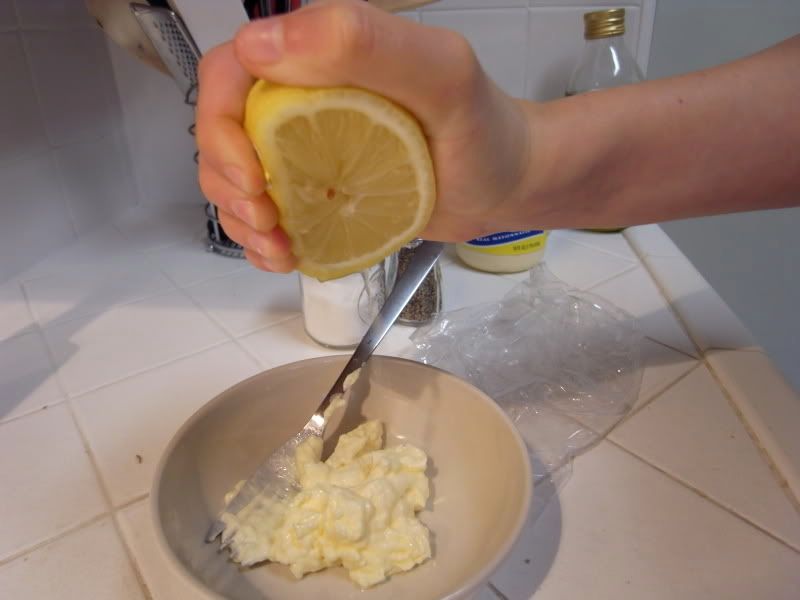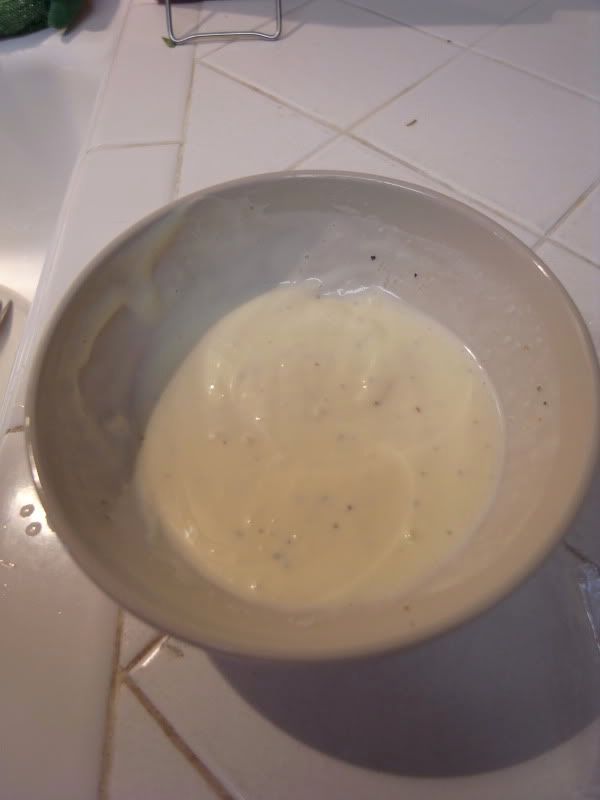 ENJOY!