There are so many yummy things about fall and this healthy dish is one of many.
The crunchy yet crumbling texture of these cauliflower florets is perfection.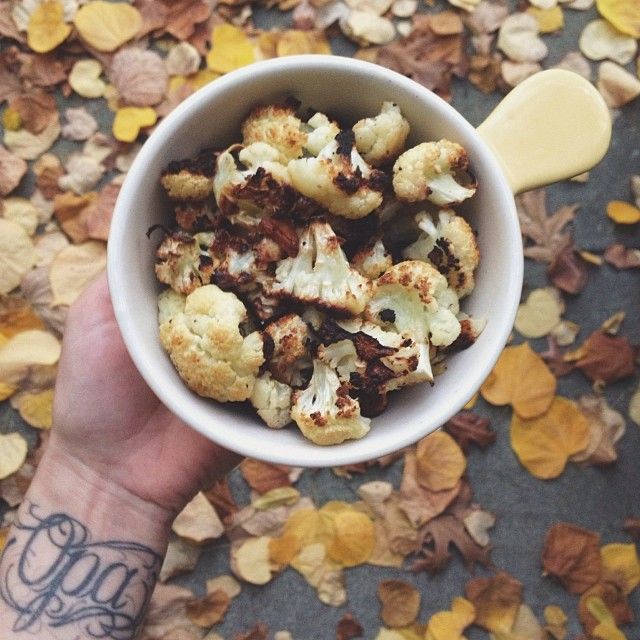 What you will need:
1 head of cauliflower
3 cloves of garlic
Juice from half a lemon
Olive oil
Salt & pepper
Directions:
1. Preheat oven to 400°(F). Thinly slice garlic and sauté in olive oil on medium, until warm. Cut cauliflower into florets and toss onto cookie sheet. Pour garlic over cauliflower and drizzle a little extra olive oil. Squeeze lemon juice over the top and sprinkle salt & pepper to taste.
2. Bake uncovered for 35 minutes, or until tops are lightly browned. Stir florets 20 minutes into baking for even cooking. Test with a fork for desired doneness. Fork should be able to easily pierce the cauliflower.
(I made this dish vegan, however I've heard good things about sprinkling fresh Parmesan cheese over the top once removed from oven.)