My best friend is in town from Salt Lake and we share a deep love for all things spicy!
I decided to make her hot wings and macaroni and cheese!
You will need:
1 package of seitan (this box of seitan is from Whole Foods)
1 bottle of Frank's Red Hot Original hot sauce
4-6 mushrooms
small casserole dish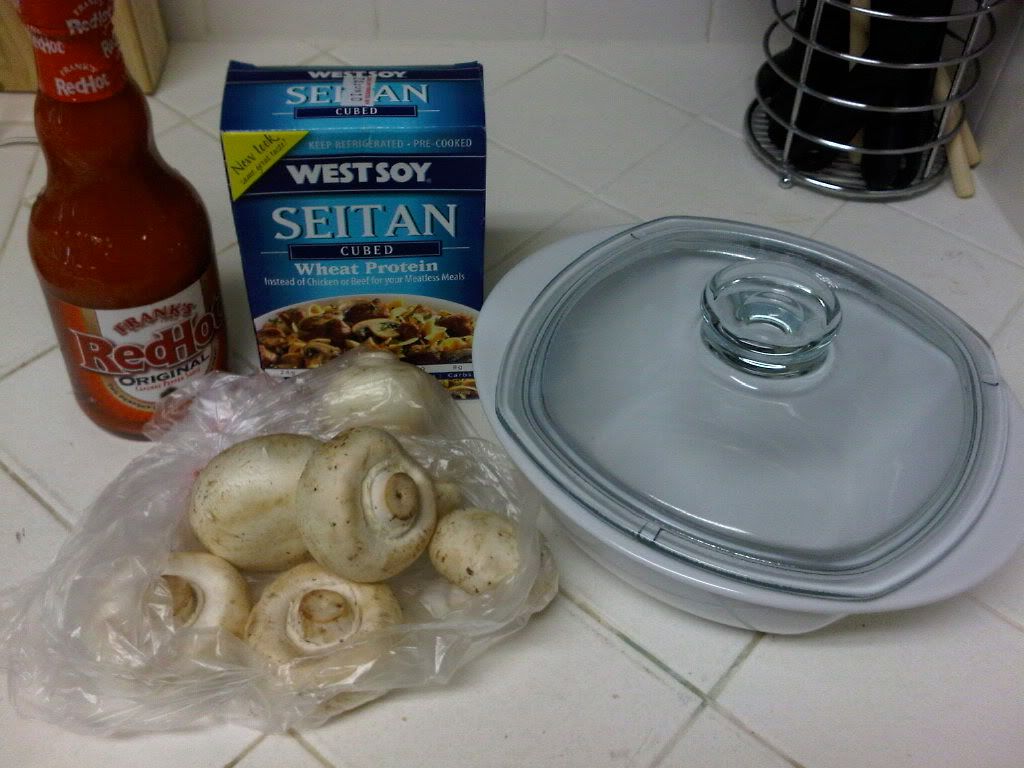 Cut mushrooms into fourths and toss into casserole dish.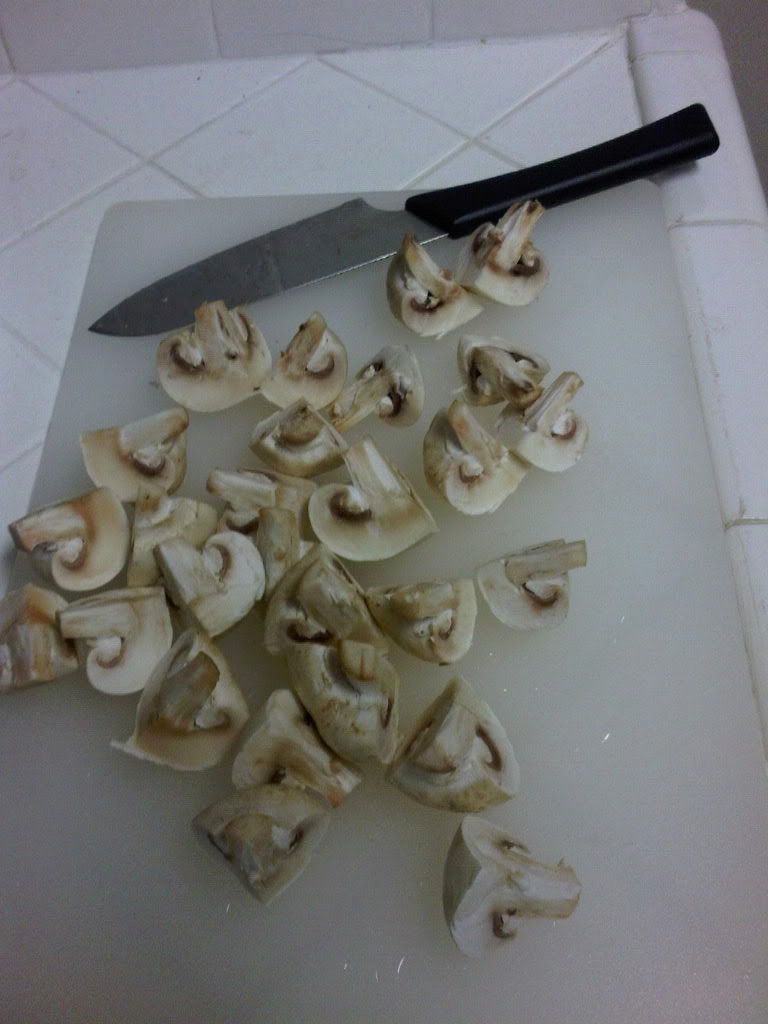 Cut seitan into smaller cubes and toss into casserole dish.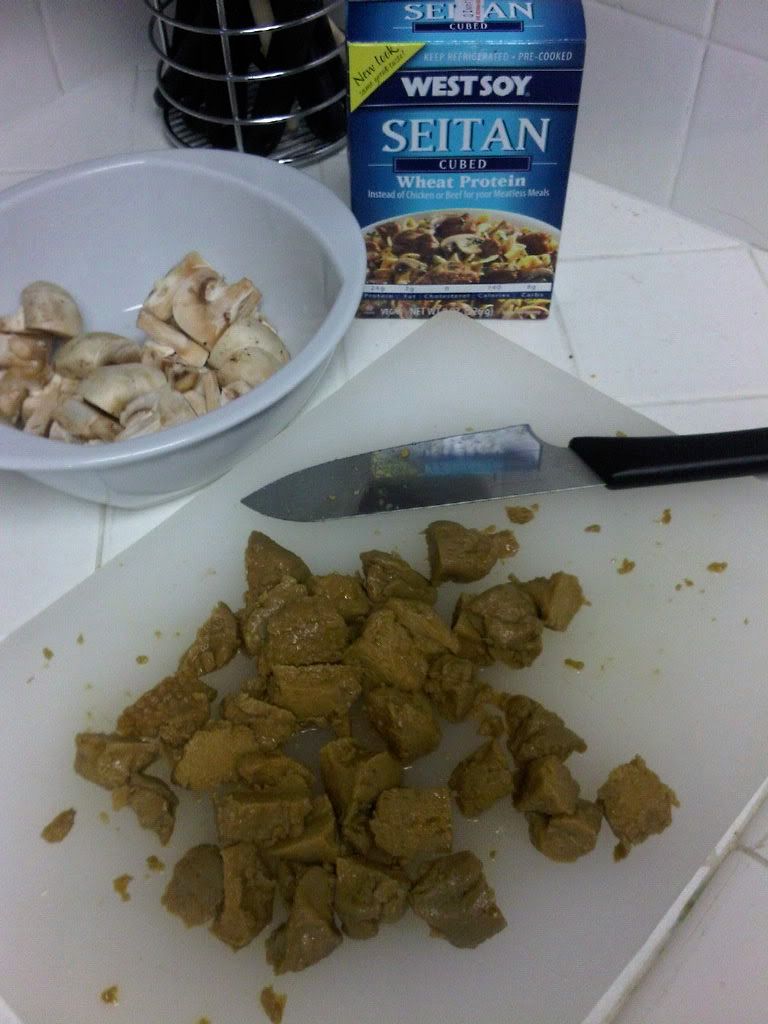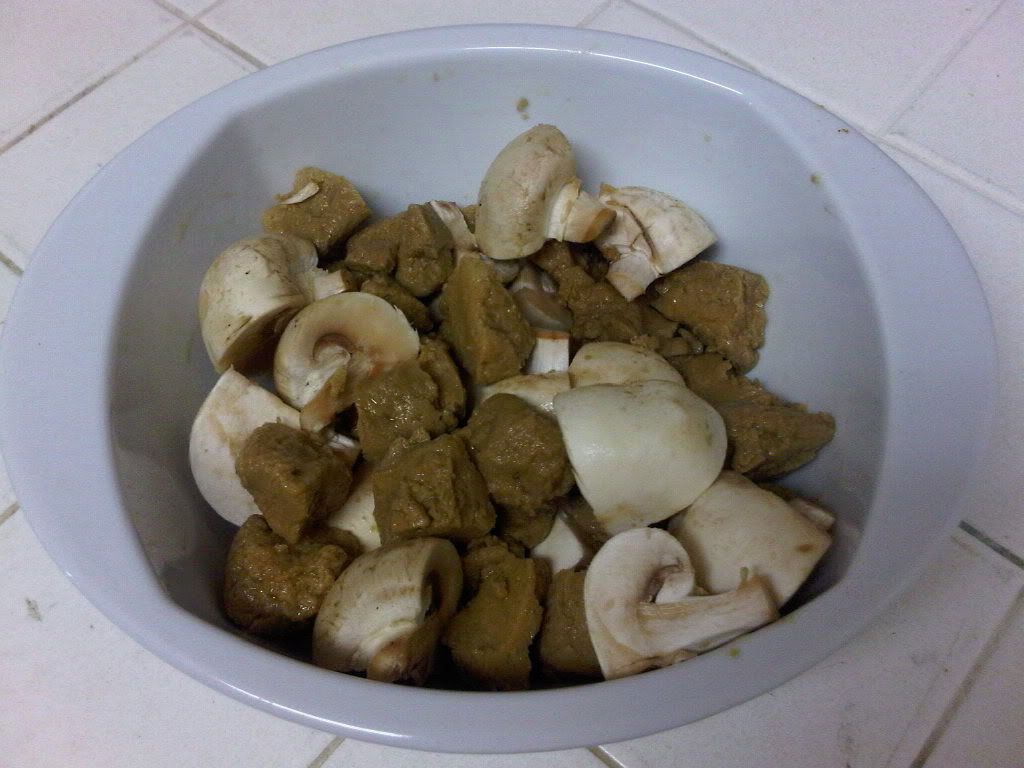 Pour entire bottle of hot sauce over mushrooms and seitan.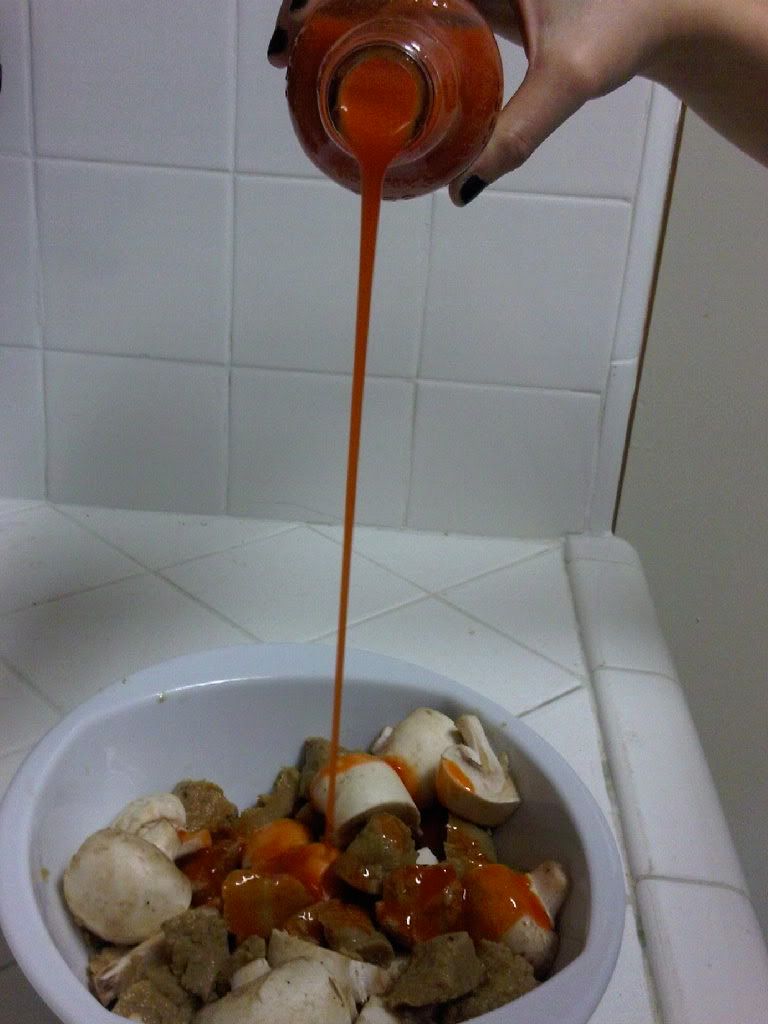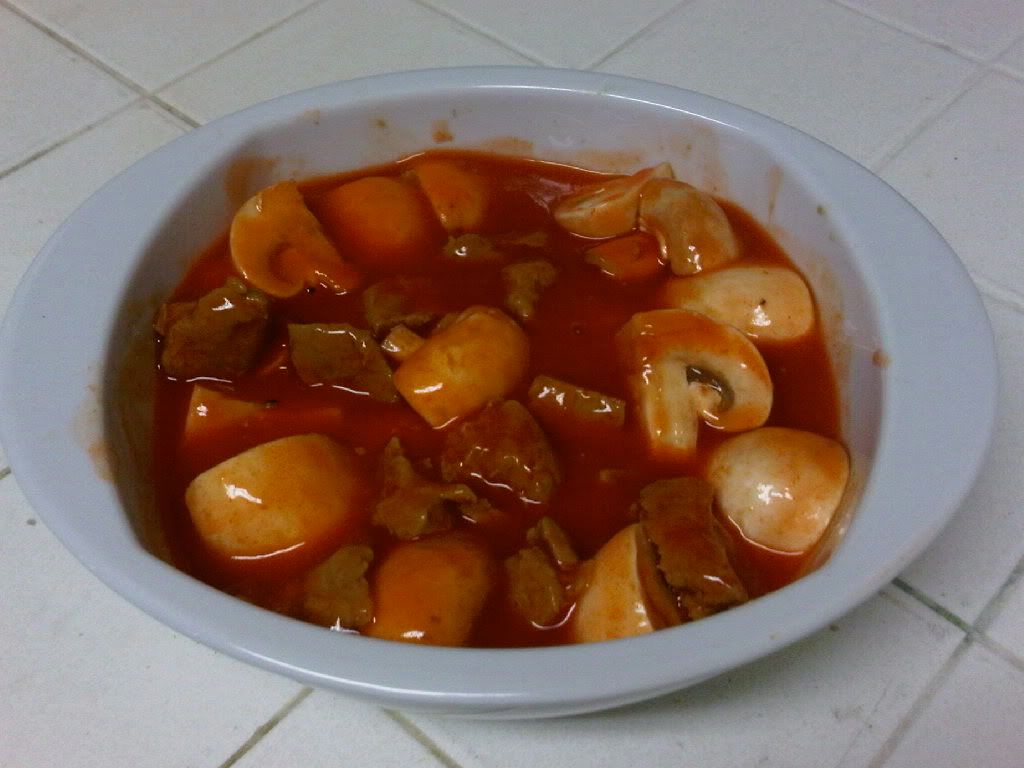 Stir around to make sure everything is drenched and covered.
Bake in oven on 350degrees for 30 minutes (time will vary, depending on how soft you like your mushrooms).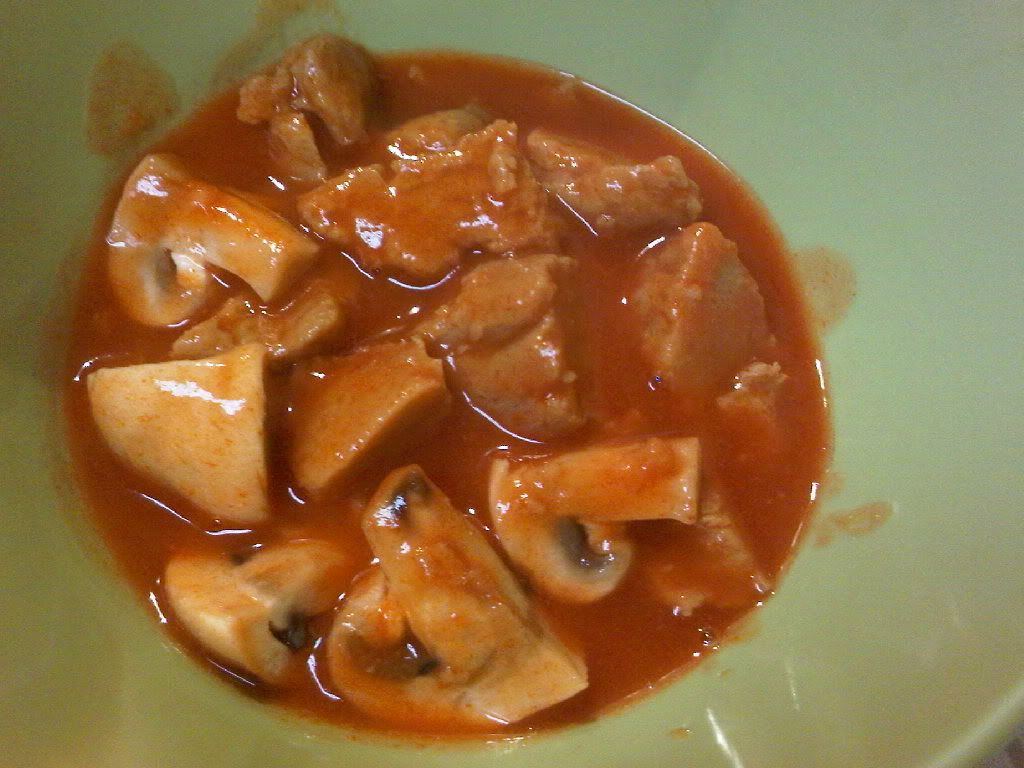 I also made a side of macaroni and cheese.