Here is a recap of some of the food Jon and I ate while visiting his home town last week!
Thursday:
Grasshopper. If you ever go, get the "no name".
Spike's. I got the swiss samurai: veggie dog, sauteed onions, teriyaki sauce and swiss
cheese. Jon got a pizza dog: veggie dog, marinara and mozarella cheese. Spike's also
had a rad bathroom.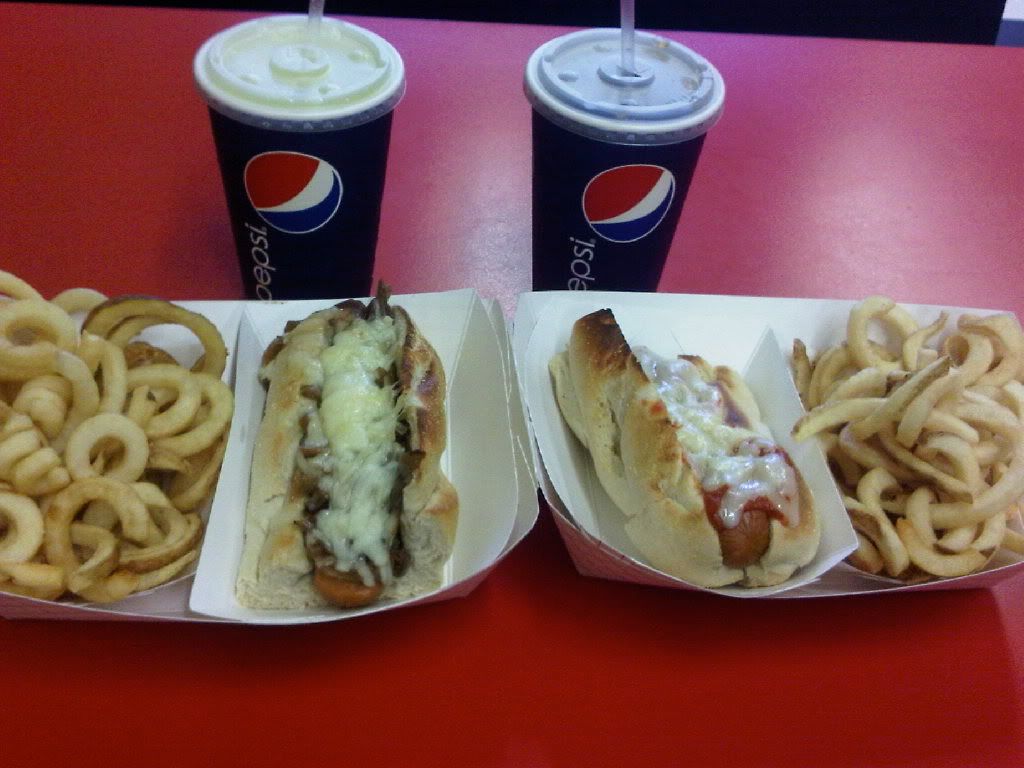 We also went to a pizza joint called La Mamma's for a late night snack, but I forgot pictures!
Friday:
Went to Quincy Market and got a salad. Who would have thought to put a very long hallway with
a bunch of different "mini" restaurants on either side, with sort of a mall-type cafeteria setting?!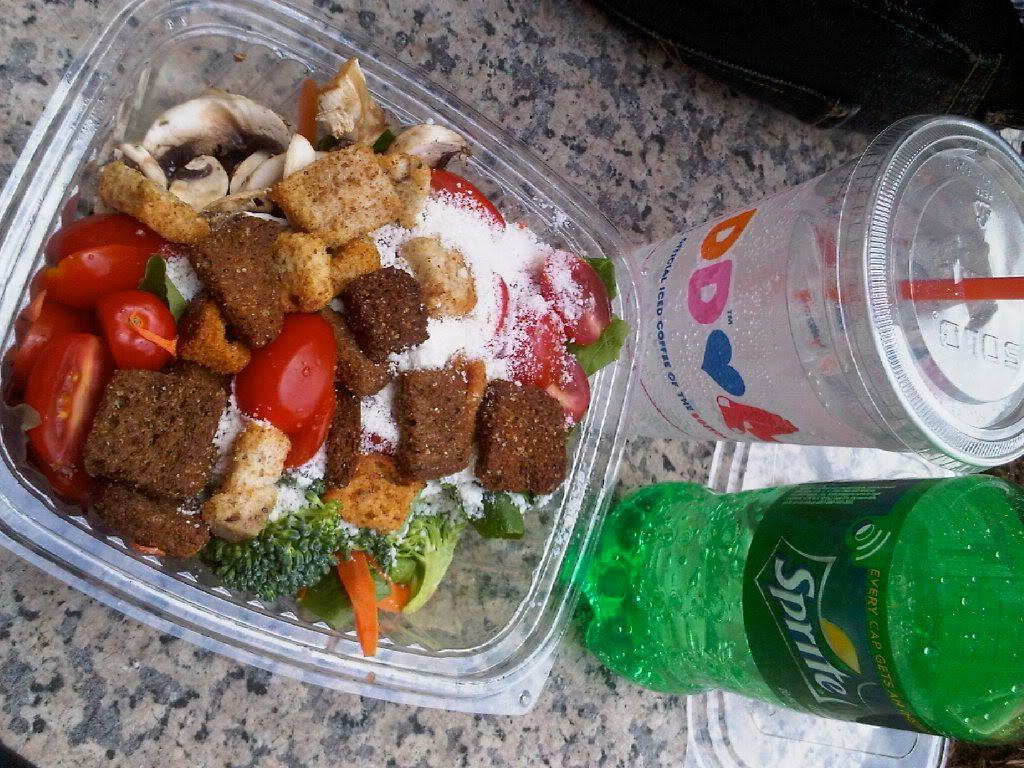 For dinner, a few of us drove to Rhode Island just for Antonio's. The most unique pizza I have
ever had--a slice of cheddar and potato, pesto tortellini and red sauce tortellini. So good!!
Saturday:
Breakfast at Dunkin, of course!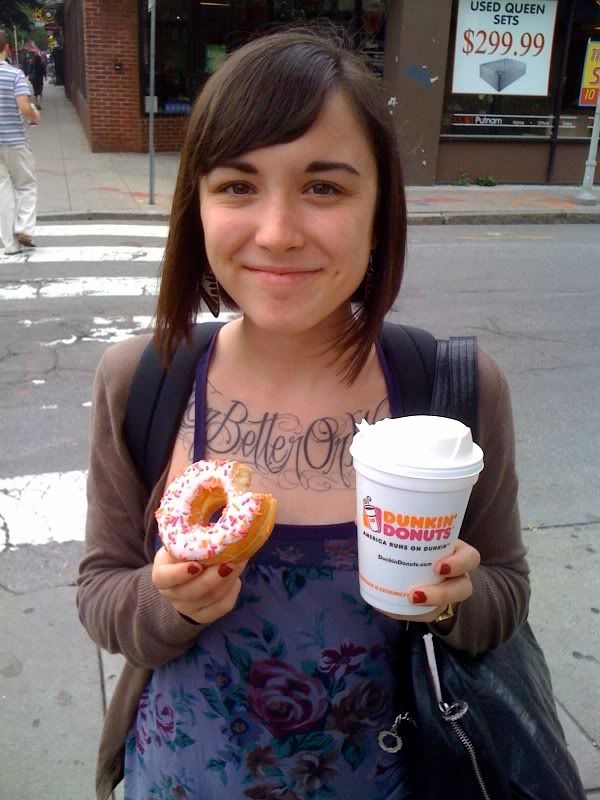 We went to the town of Fitchburg, where Jon grew up. One of my favorite pizza's we got on
our trip from a little place called Espresso's. There is a special ingredient they use in their
pizza sauce... orange soda! Fairly sweet, but very delicious!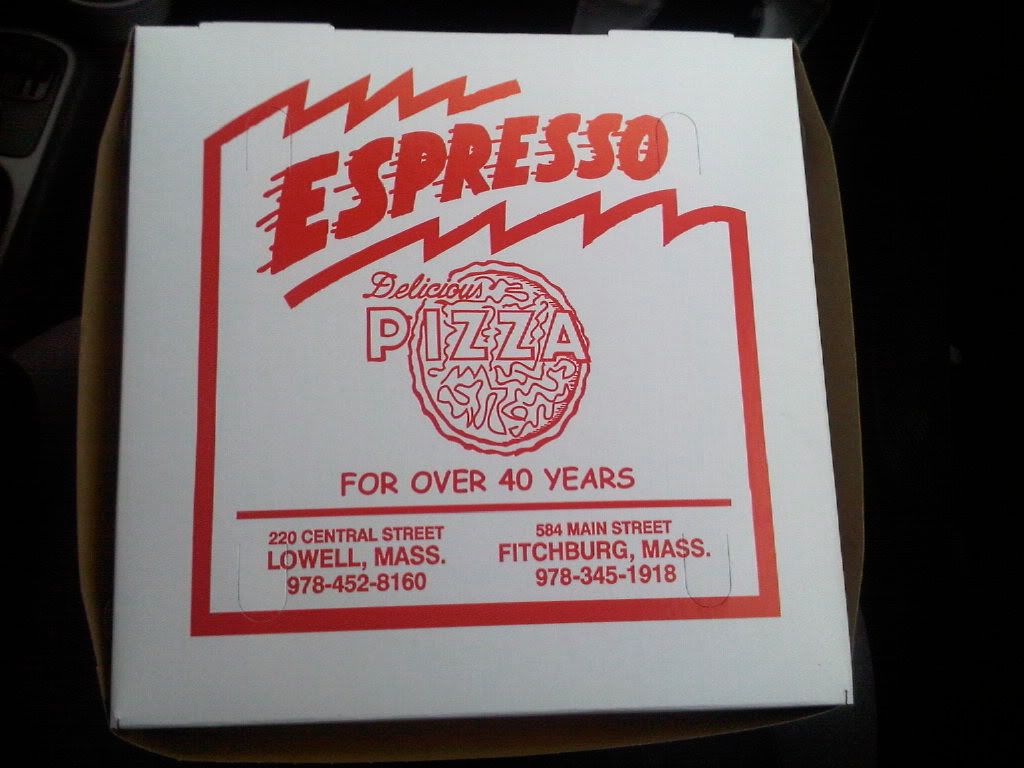 After we stopped at Kimball's, a very well known ice cream shop/market in Jon's home town
(even his barber was talking about it when we were waiting for Jon's haircut!)
This is ONE SCOOP!
I got cookies n cream
Jon got peppermint stick
Sunday:
Breakfast biscuit in NYC at Babycakes.
Dinner at Wild Ginger in Brooklyn with friends. One of my favorite cafes ever, I could eat
here every night. I got the general tso's soy protein and Jon got the potato curry.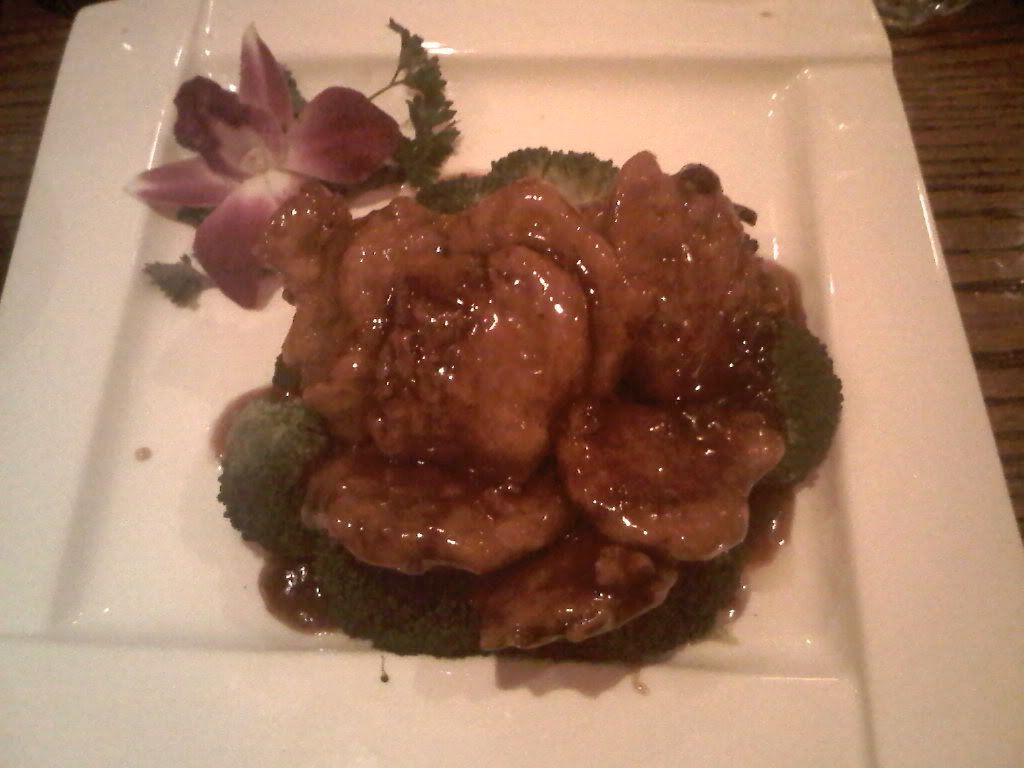 general tso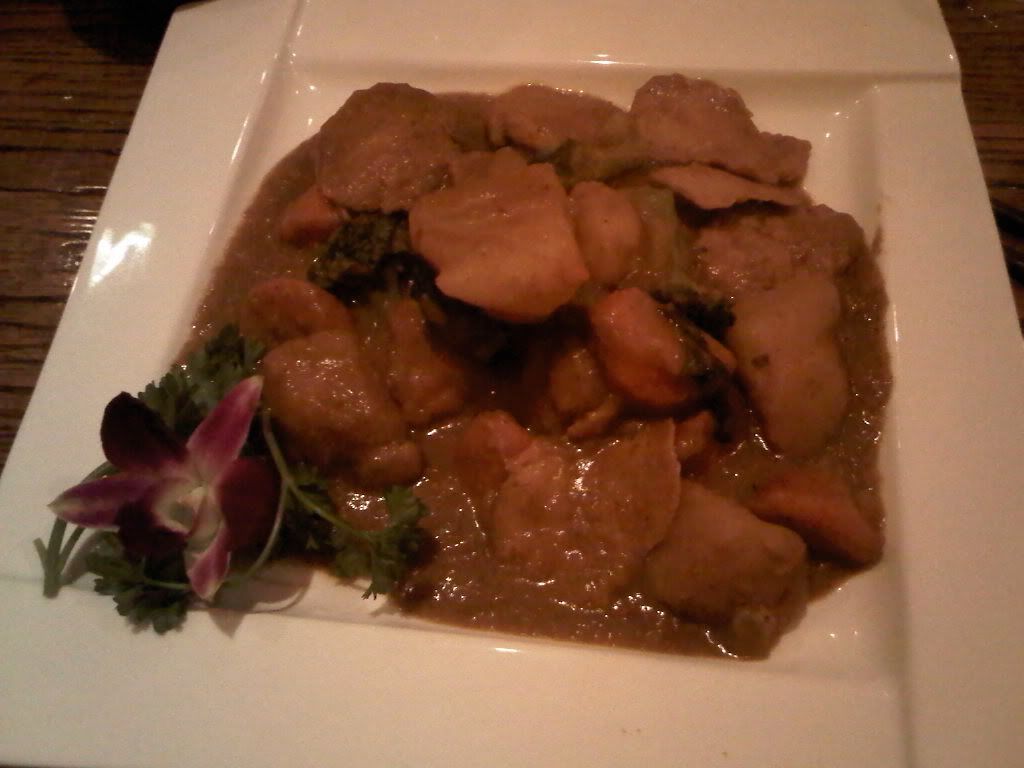 potato curry
Monday:
Breakfast at Carlo's Bakery in Hoboken, NJ. I have been watching Cake Boss on Netflix (TLC)
and had to try it! Jon got an apple turnover and I got a lobster tail (flakey pastry with butter-
cream filling) and a red velvet cupcake.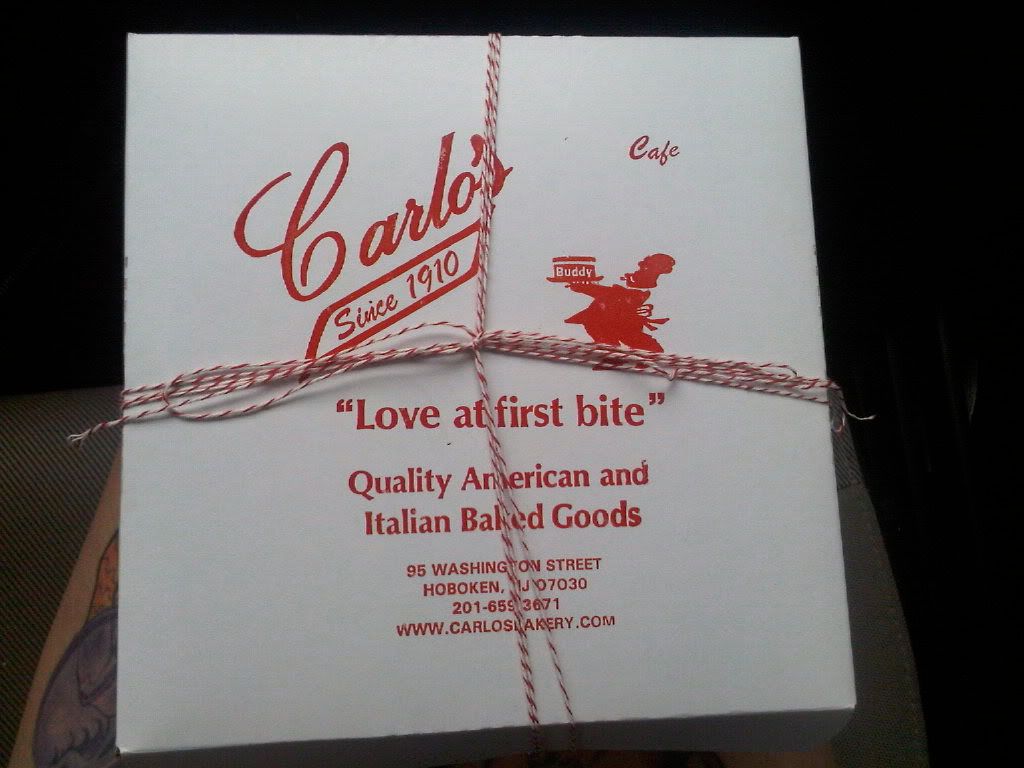 Lunch at Lombardi's in NYC. First pizzeria in the United States and still one of the only to use a charcoal oven.
this is my excited face...
Back in New Jersey, we went to Veggie Heaven for dinner with friends. Garlic chick'n for me.
Their special was the "spicy girl".
Jon's friends, Lindi and Poodle, who we were staying with in New Jersey, got us cupcakes from
Mr. Cupcakes. I'm sad that I didn't get a picture because the french toast cupcakes were the jam!
Tuesday:
We took a bus back to Boston from New York and upon arrival we hit up Pinocchio's in Cambridge.
This was probably the best pizza we had while on the east coast. Jon got a slice of the mushroom
and tomato basil and I got a slice of the tomato basil and pizza rosa. Sad they were out of artichoke
heart slices :(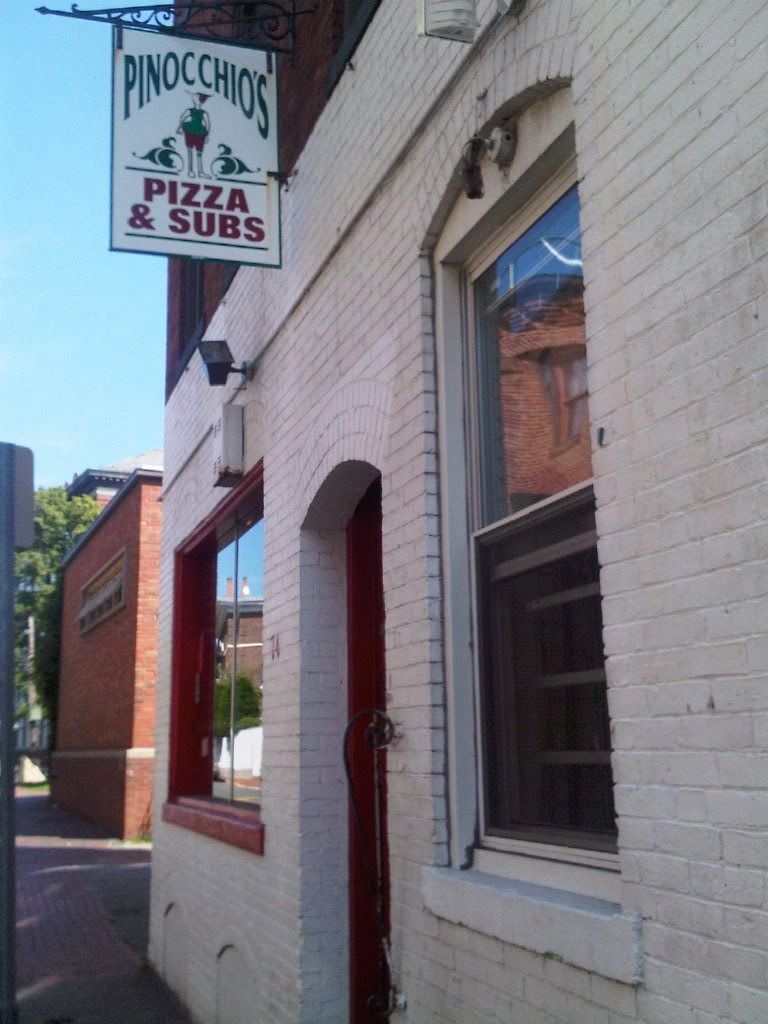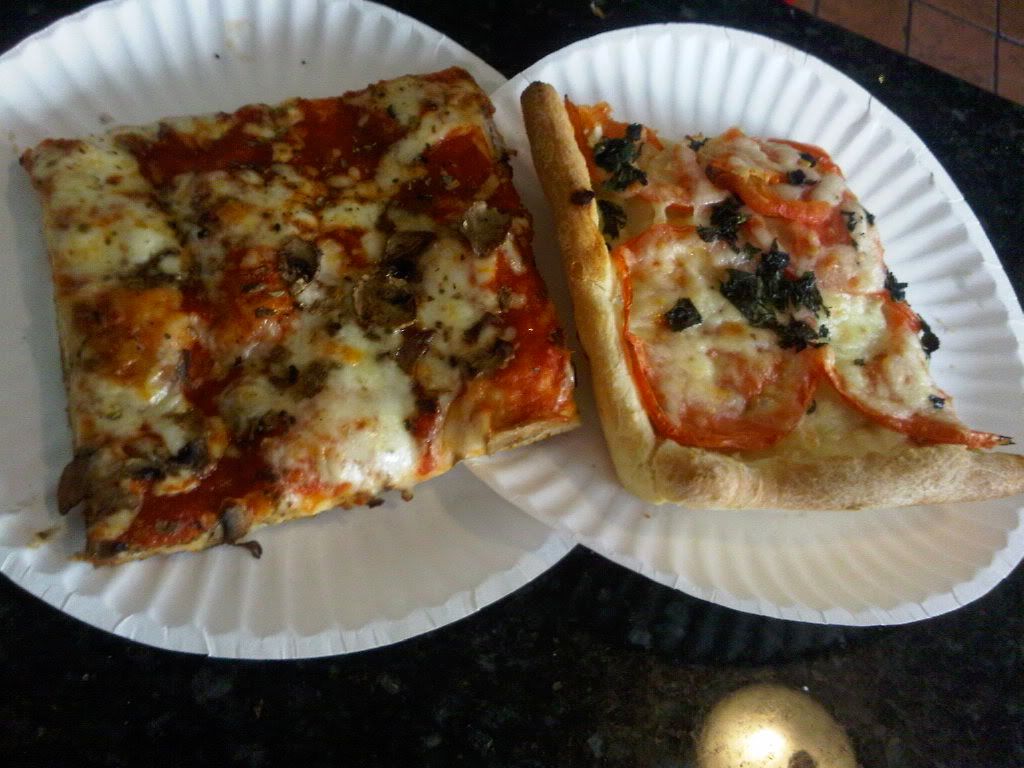 mushroom and tomato basil
tomato basil and pizza rosa
Our last night in Boston we went to Friendly's with friends. All of their ice cream is made in house.
This was Me vs. Jon ...and Jon still won!
Our trip was amazing, we had great food and I can't wait to keep traveling!