Pacific Beach Bar and Grill
is a restaurant, a club, a pool hall and a bar, all rolled into one. They have indoor and outdoor patio seating, a large dance floor and two bars. PB B&G serves all sorts of food from burgers, to pizzas, to mexican, to sushi, to pasta and salads! This place really has everything, daily specials and happy hour every day of the week and only one block from the beach!
Daily specials:
-Lazy Sundays
-Taste of Asia Mondays
-Taco Tuesday
-
All American Wednesday
-Taste of Italy Thursday
-Outrageous Friday Happy Hour
-Saturday's Special
I've had the pleasure of trying Taco Tuesdays (most tacos are $1.75, 16 different tacos to choose from) and All American
Wednesdays
($5 pizzas, any and all toppings of your choice included).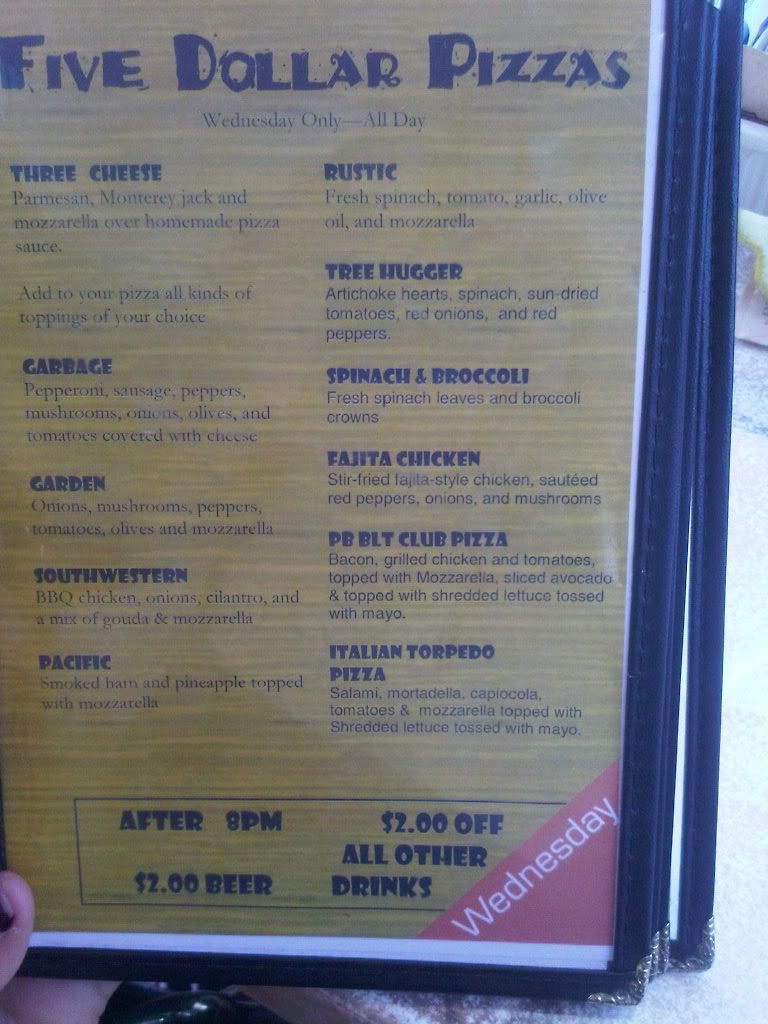 Being the artichoke lover that I am, I had to try the Tree hugger (minus red onions, plus mushrooms and extra artichoke hearts) and Jon got the Rustic Pizza (plus olives). All American appetizers were also only $0.99 each, so we opted for a side of cajun fries. Two perfectly sized pizzas + two soda's + cajun fries for $13?! What a steal. We will definitely be back for more!
Tree hugger: artichoke hearts, spinach, sun-dried tomatoes, mushrooms, green peppers (supposed to be red peppers)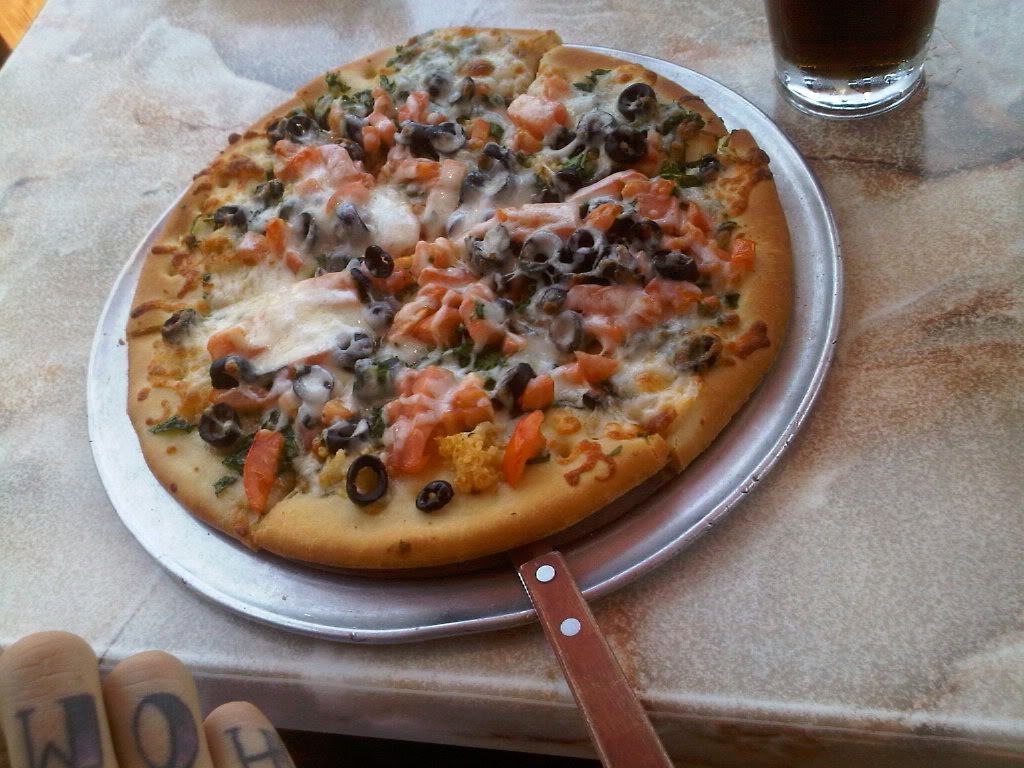 Rustic Pizza: spinach, tomato, garlic, black olives, olive oil and mozzarella
Cajun fries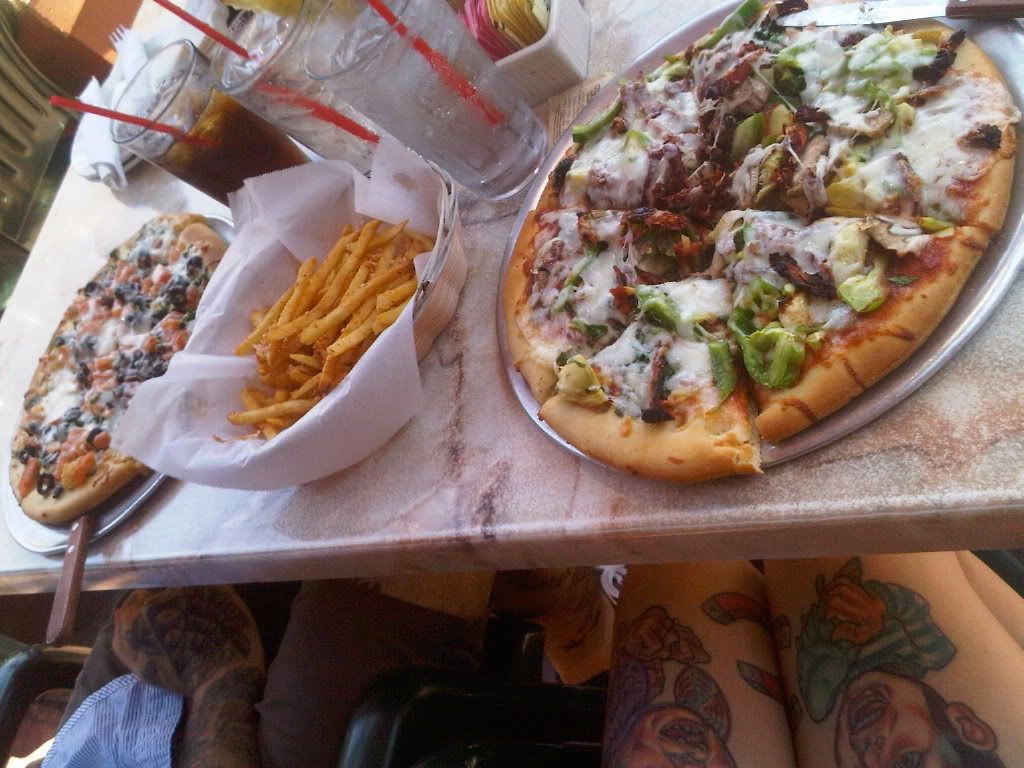 I ♥ Wednesdays!
Location: 860 Garnet Avenue San Diego, California 92109
Pacific Beach