Instead of neglecting my poor journal out of busyness, I will occasionally be posting shorter entries. Of course I will still continue writing reviews and step-by-step recipes!
Previously I posted an entry about Hash House
, one of my favorite go-to breakfast places, and here I am again. This time I added smoked mozzarella to my artichoke hash and tried the caramel apple pancakes! Delish!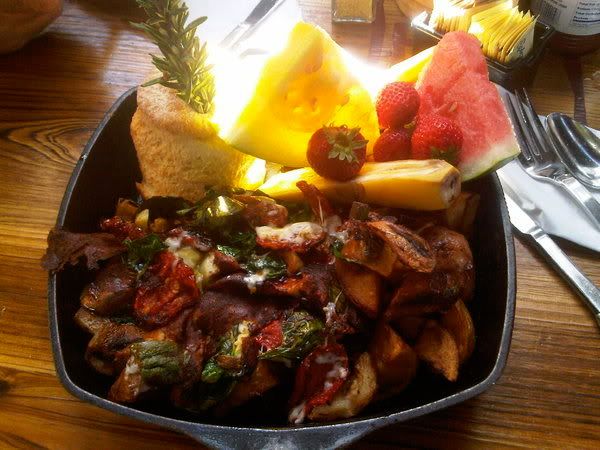 artichoke hash: crispy potatoes, artichoke hearts, mushrooms, spinach, sun dried tomatoes, smoked mozzarella and a fresh biscuit with fruit!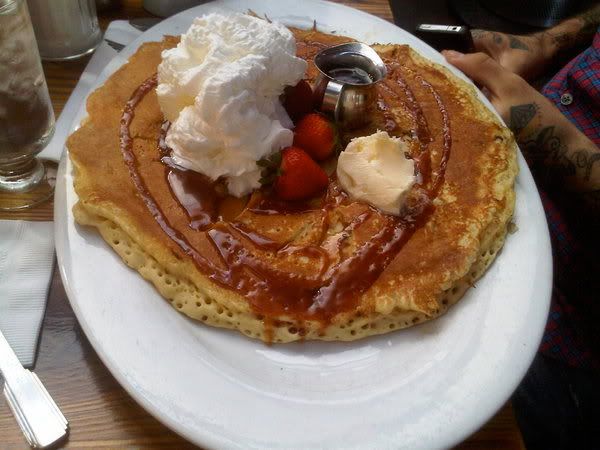 apple pancake with caramel syrup, whipped cream and fruit!