I pass
Cardamom Cafe and Bakery frequently and the bright colors on the building and colorful patio furniture always catch my eye. At first I thought it was a coffee shop with a case of baked goods, but after stopping in for a visit I was pleasantly surprised that they offer a full breakfast menu and plenty of seating, inside and out.
One thing I really love about going out for breakfast is the array of different "hash browns" you'll find. Cardamom serves home fries deliciously seasoned with rosemary. Another thing I love? Diner butter. Toast always tastes better when you get it from a cafe or diner.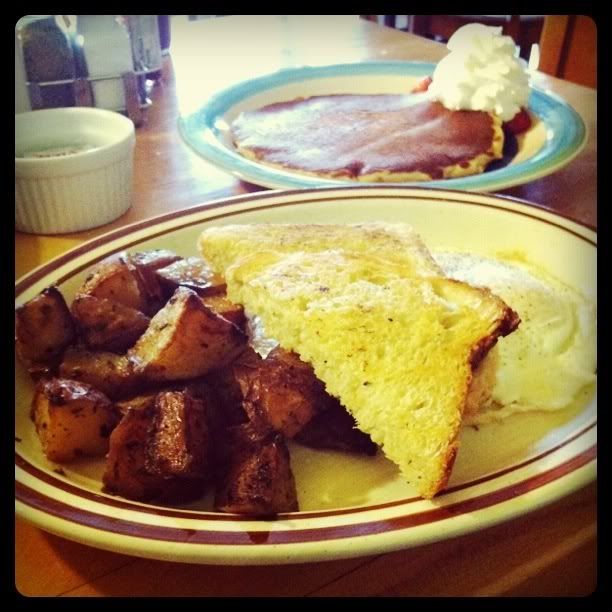 Before visiting Cardamom I yelped them as per usual and came across a picture of a caramel cream cookie, which I had to have. Definitely sweet and made from pure sugar, but adorable nonetheless.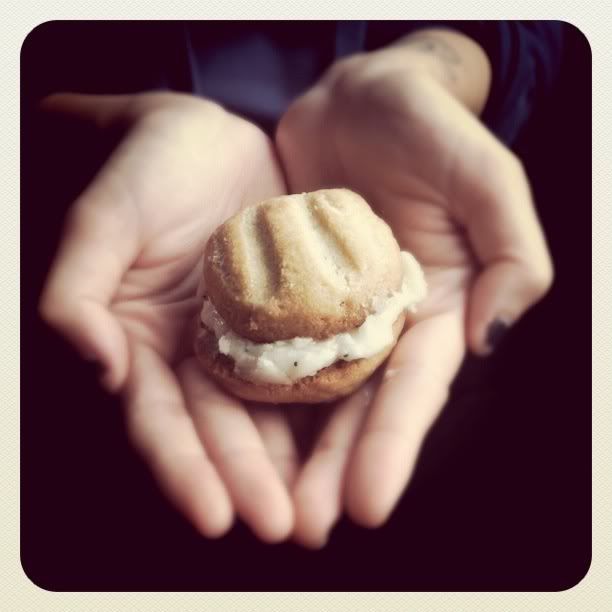 Location: 2977 Upas St. San Diego, California 92104
Neighborhood: North Park (between Dale and 30th St.)