I'm in love with my neighborhood and all the little shops around it. While walking to the grocery store the other day I happened upon a little cheese shop,
Venissimo Cheese
. I didn't even think twice about going in, because I. Love. Cheese.
Holy guacamole this place had cheese! Upon further investigation I read that they offer up to
1,900 cheeses
, with 4 locations (three in San Diego, one in Long Beach) and an online store, that's a lot of cheese! My favorite part, tasting! I tried half a dozen cheeses before deciding on the
Noord Hollander
, a 4 year aged gouda cheese. If you know me, you know my immense love for gouda.
The beauty of it all is that you buy bulk, so you can get a little or a lot, a snack or a wheel! Whenever you buy they keep your name on file with all the cheeses you purchase so you don't have to keep tab, plus on every receipt with your purchase is a description of the cheese(s) and what they pair best with, how convenient!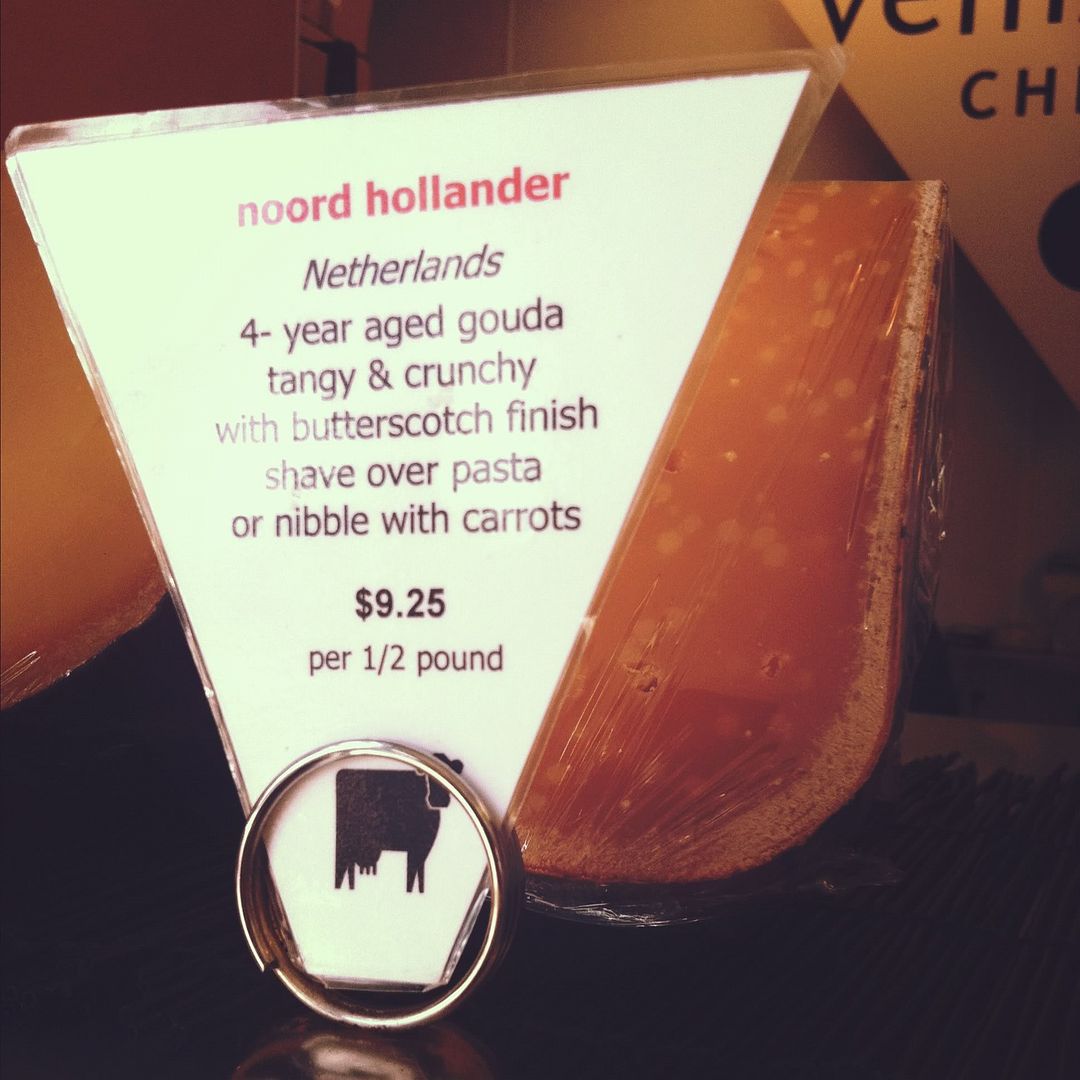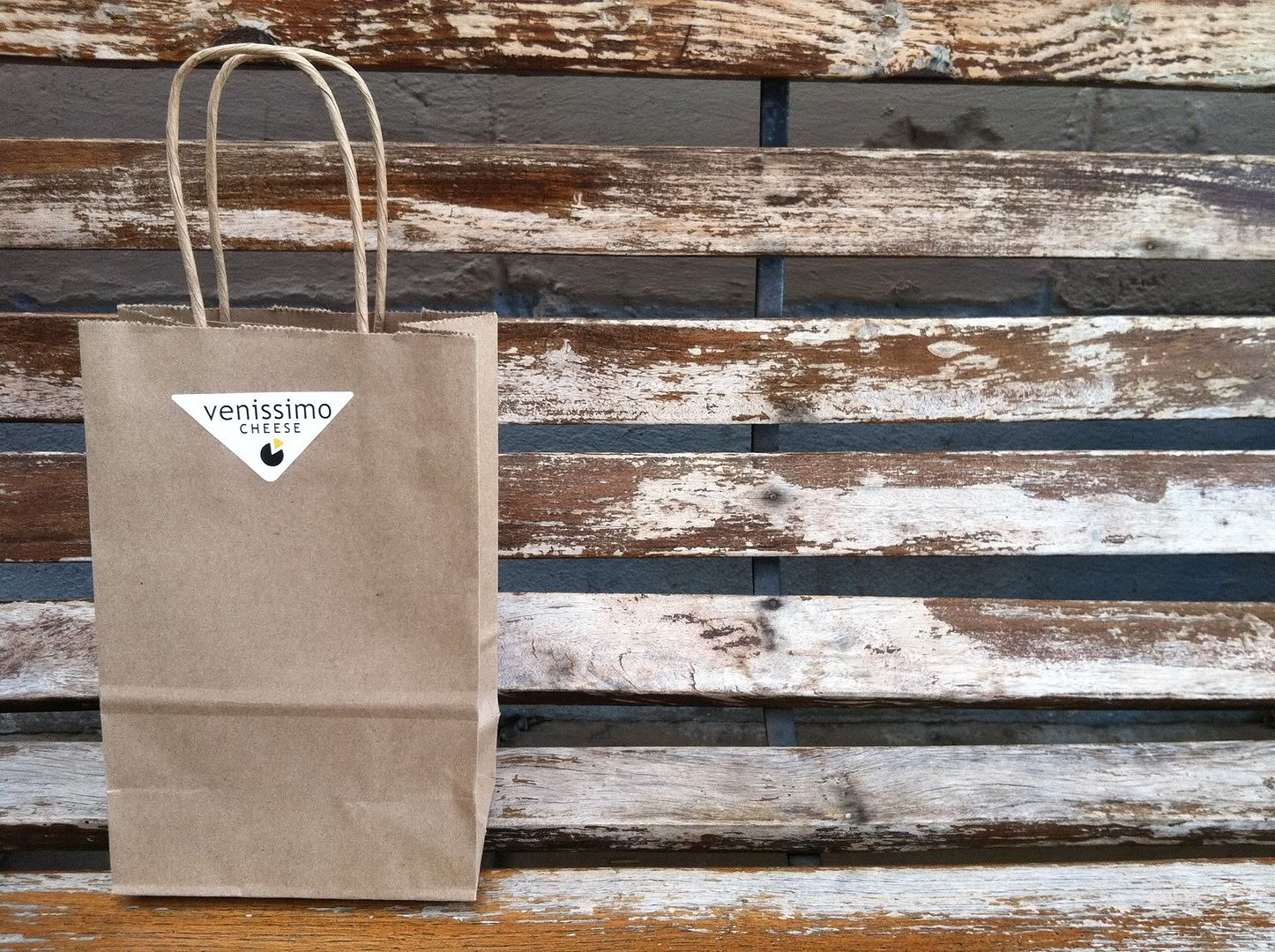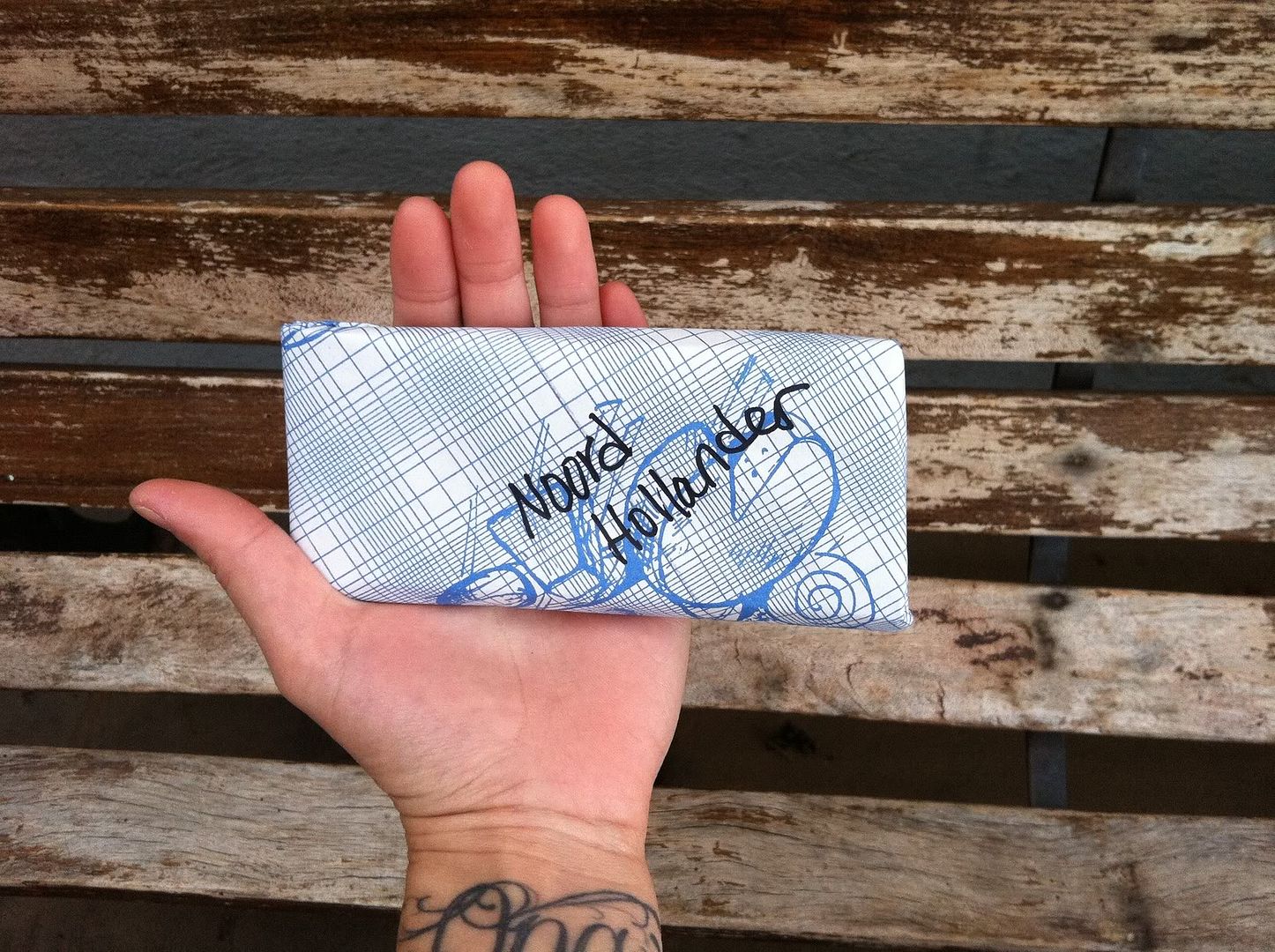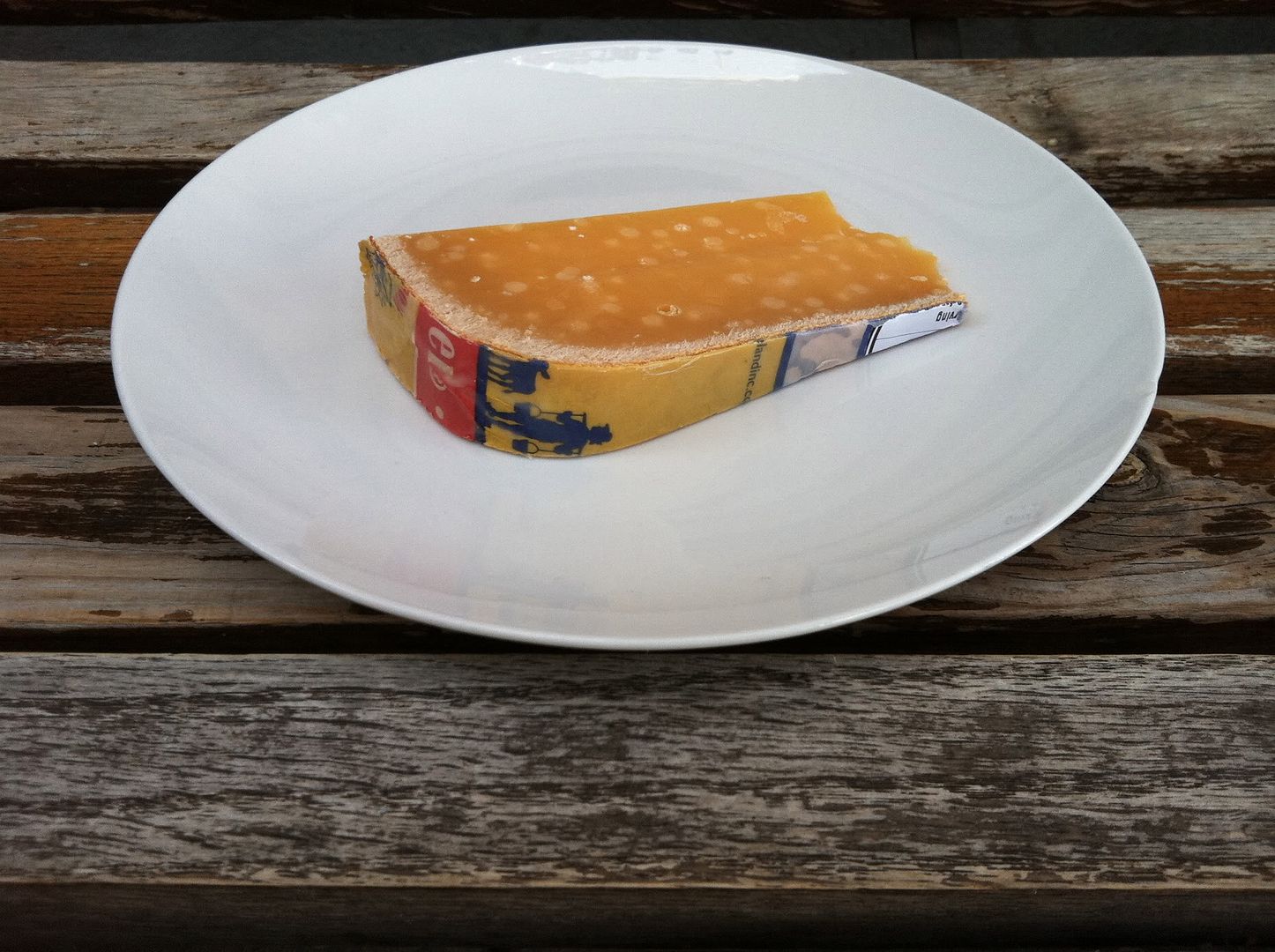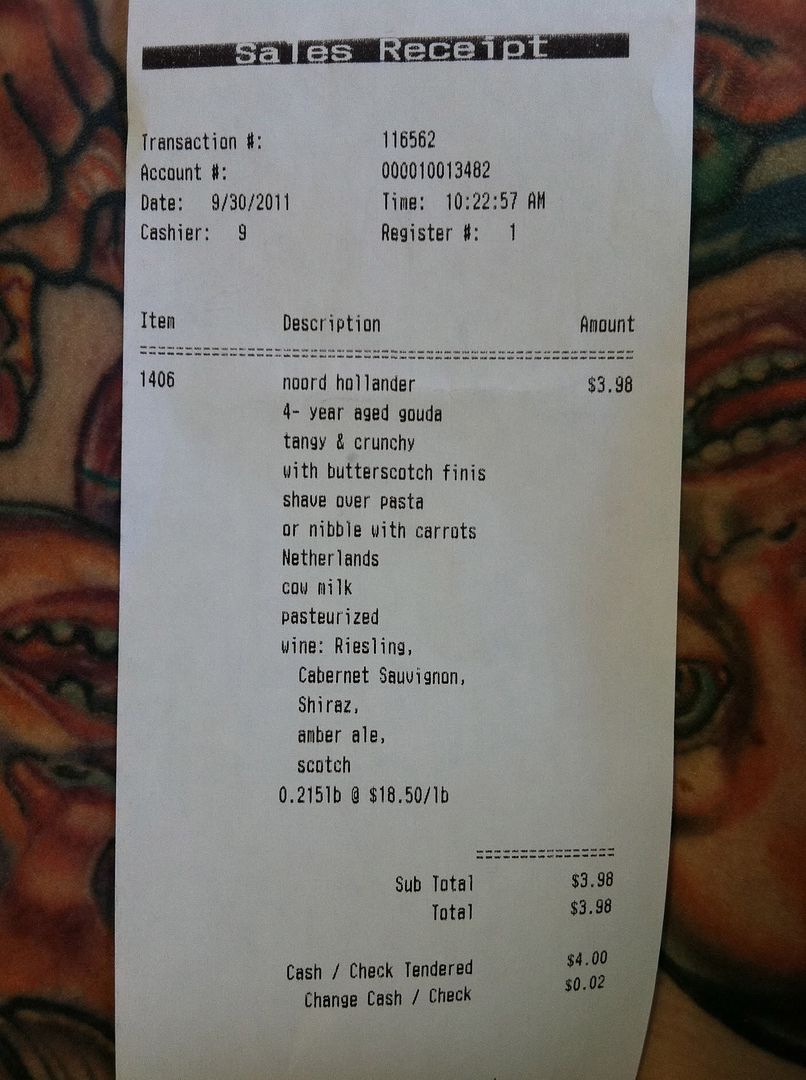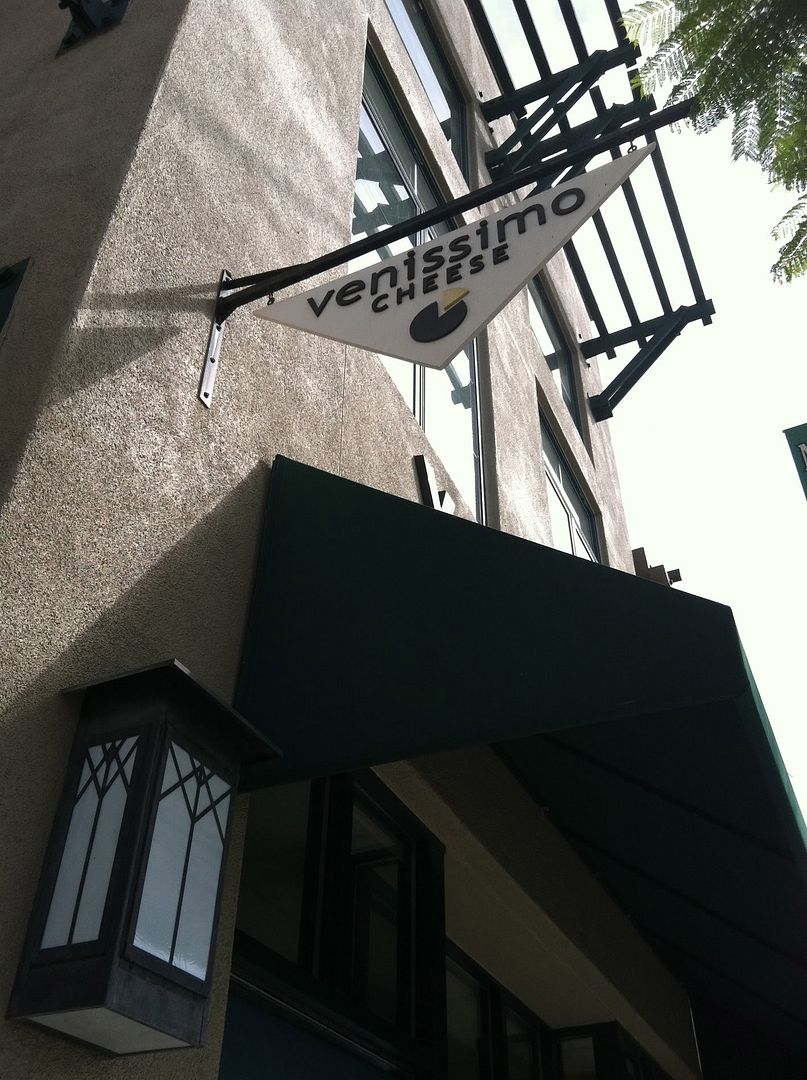 Location: 754 W Washington St. San Diego, California 92103
(other locations: Downtown SD, Del Mar and Belmont Shores LB)