Hands down, my favorite part of my most recent trip to San Francisco was seeing the
Golden Gate Fortune Cookie Factory
. Even though a part of me felt a little bad (like I was taking pictures of a cookie sweatshop), it was something I couldn't miss.
Nestled in a small alley on the busy streets of Chinatown, you can smell the aroma of fresh cookies as you walk by. Within a few steps of entering you're immediately greeted with a flat, unshaped cookie hot off the press. A few more steps in and you can see fortune cookies being made right in front of you! Each soft, hot cookie is pressed, a fortune is placed inside and folded over a carved out metal sheet that shapes the cookies... all done by hand!
No one speaks English and you must pay $0.50 to take pictures. Cesar and I emptied our entire pockets into their bucket and snapped a few. I bought a bag of cookies and after which the cutest little old man gave us each a piping hot, freshest made fortune cookie.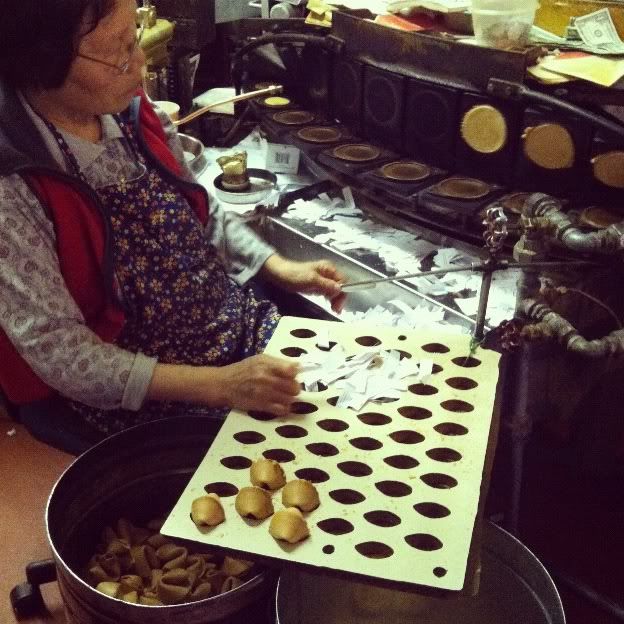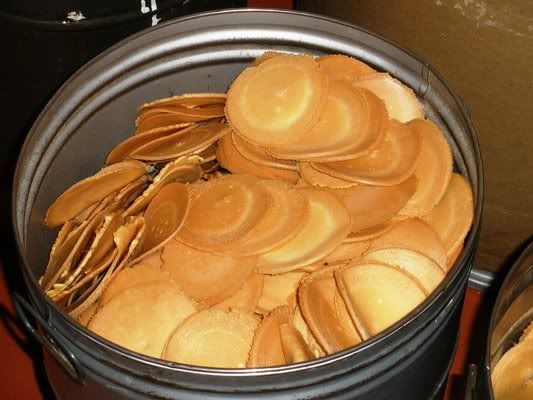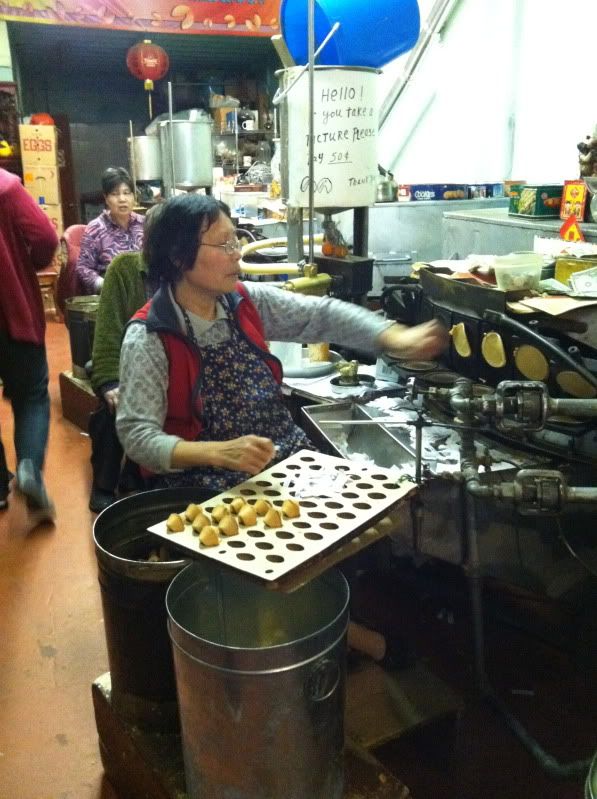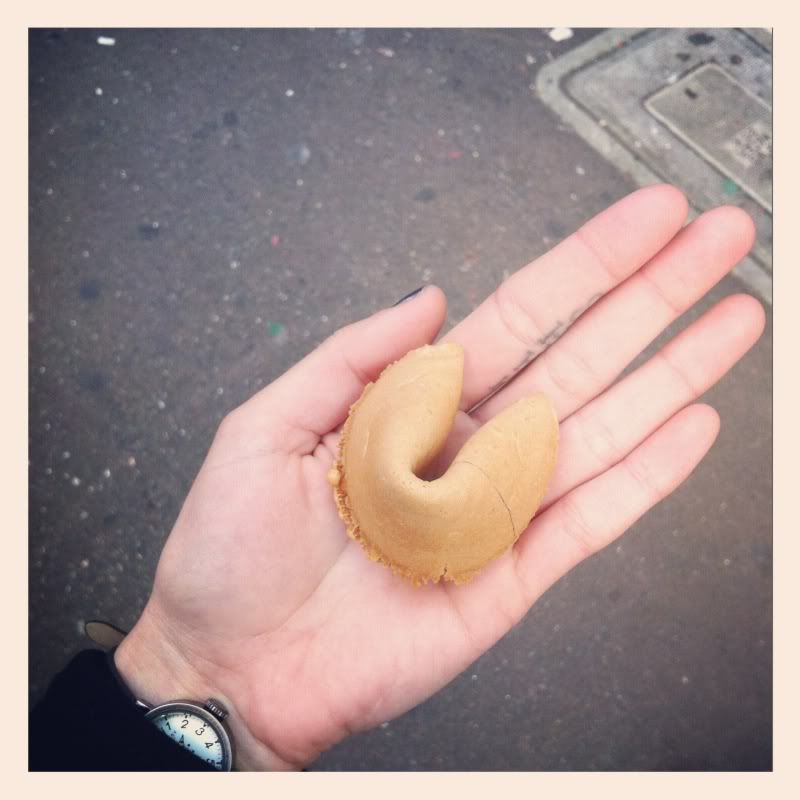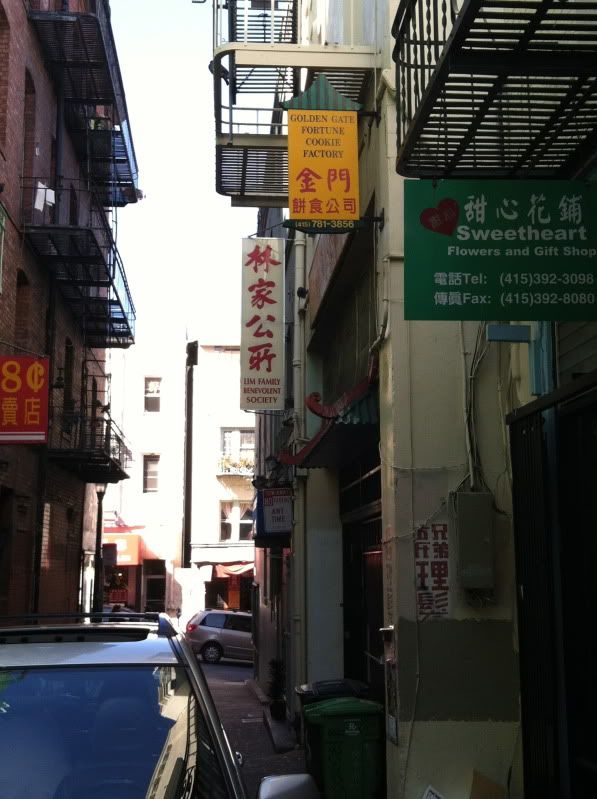 annnnnd a little video I found on YouTube, so cool!