While I was visiting Las Vegas a few weeks ago my friend took me to one of her favorite places to go as a child,
Luv-It's
.
I couldn't help but admire the charm of this adorable blue building with white trim and its walk up window service. I was dumbfounded that this seemingly busy and
very
family-oriented custard shoppe (no really, everyone in line had children) was right off the strip and practically in the sketchiest of neighborhoods. However, it certainly proved to be the popular place for families on a Friday night.
They offered all sorts of speciality sundaes and a ton of flavored custards listed on their menu. At the time I was feeling regular ol' vanilla custard with butterscotch. HOLY BUTTERSCOTCH BATMAN, it. was. amazing. Sara ordered their seasonal blueberry custard and I've never tried anything like it, I'm still daydreaming about it.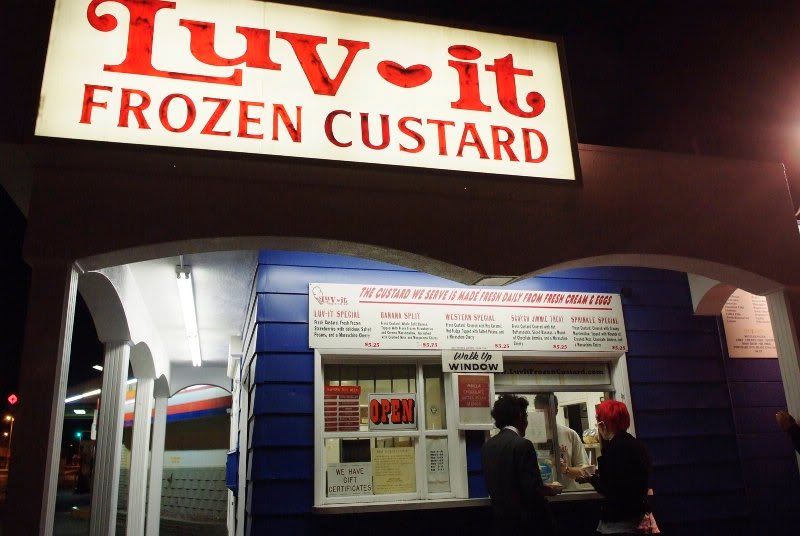 [via]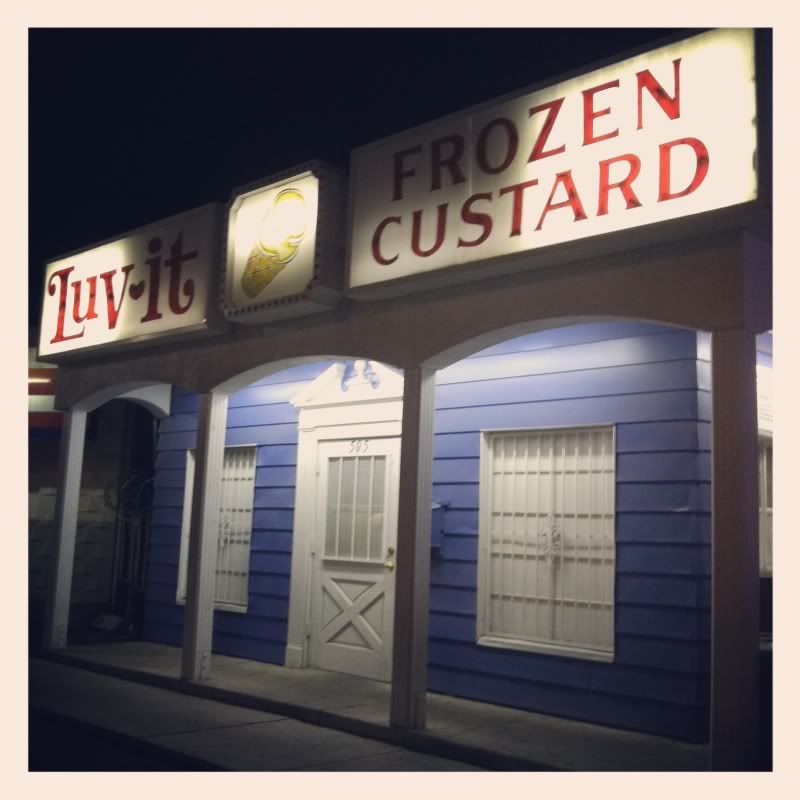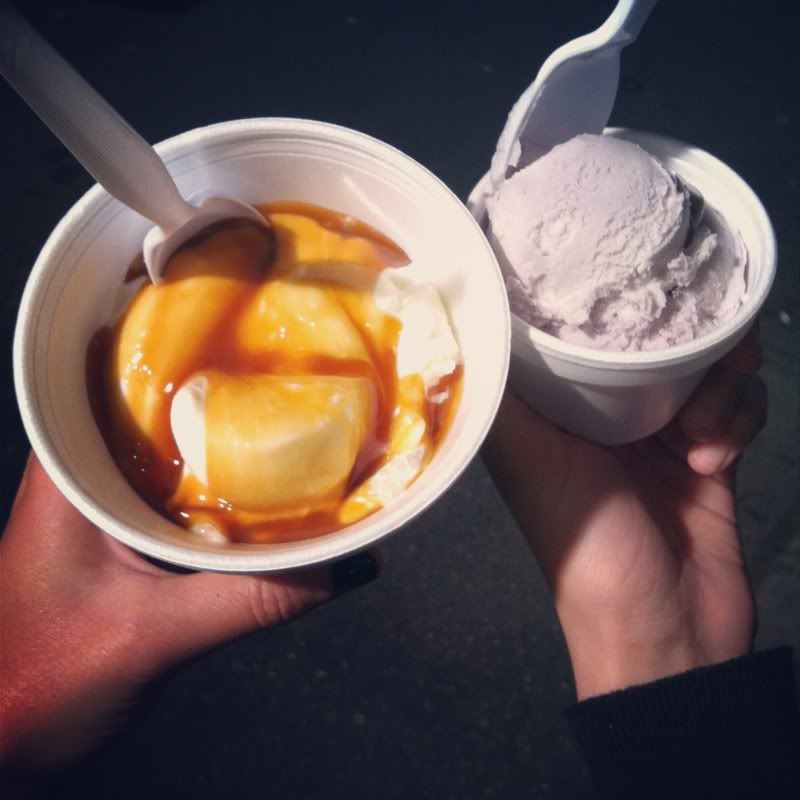 Location: 505 E Oakey Blvd. Las Vegas, Nevada 89104
Neighborhood: Downtown (north end of the strip)