Pretty sure I'm absolutely in love and obsessed with
Yelp! I've found so many awesome places by simply searching a topic (ie: open now, sushi, coffee shop, hotels, happy hour, etc.). Every time I go to a new place, I come home excited to write about it. You can find anything from restaurants to hotels, thrift shops to salons. Almost any business, you can't find it here! They have ratings, reviews, photos, addresses, hours... it's really my go-to website.
Yesterday I wrote my
100th review, and it sounds silly, but it was thrilling!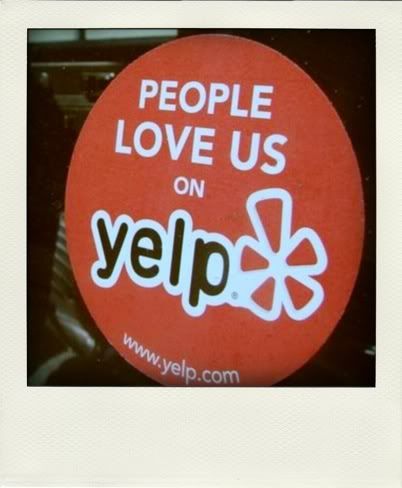 [click photo to view my profile]