After talking about
Station Tavern
for months it felt appropriate to grab a burger after seeing a matinee (
Drive
) the other day. Specializing in comfort food and providing a full bar with local and craft beers, it's genuinely the perfect place for friends to grab a bite.
Most of the seating is outside on a super adorable patio with lights strewn above your head and wood tables with benches. We opted to sit indoors as there are large windows completely open-air for a nice panoramic street view. I love the atmosphere and all the train memorabilia.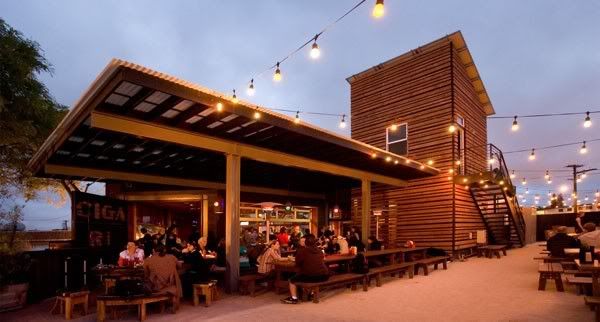 [via]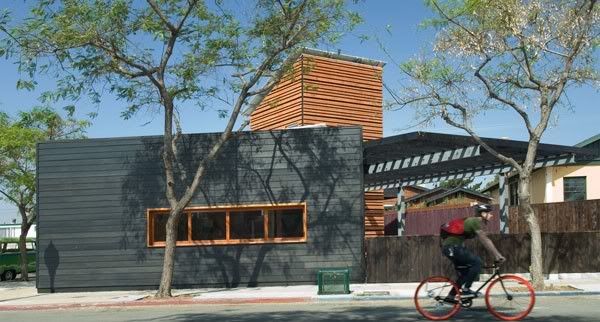 [via]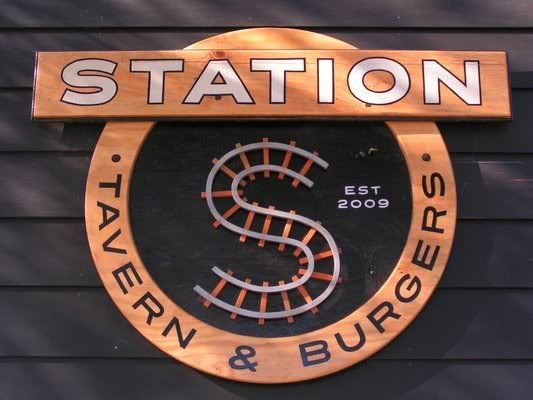 [via]
Most burger joints have one vegetarian option, the Station had three: House Veggie Burger, Spicy Black Bean Burger, and Tofu Pup (all made 100% Vegan and Fresh, never frozen). I got the black bean burger topped with cheddar, tomatoes, caramelized onions, a fried egg and chipotle mayo... and the bun, buttered and toasted perfectly.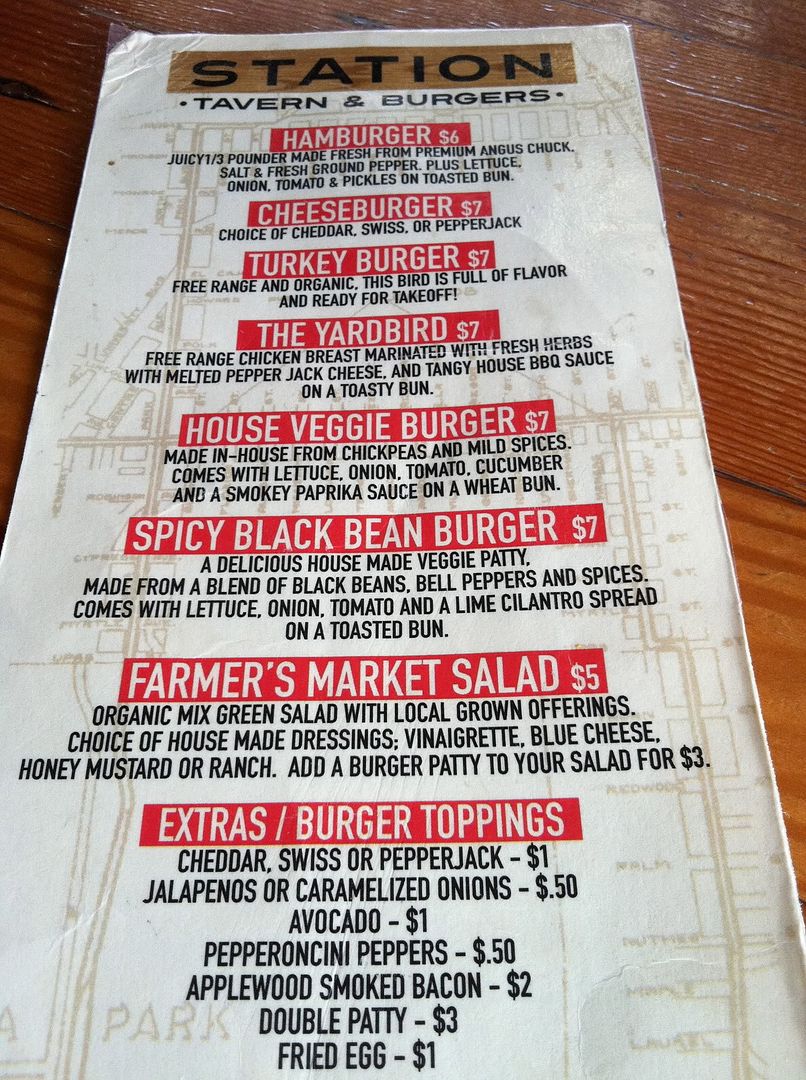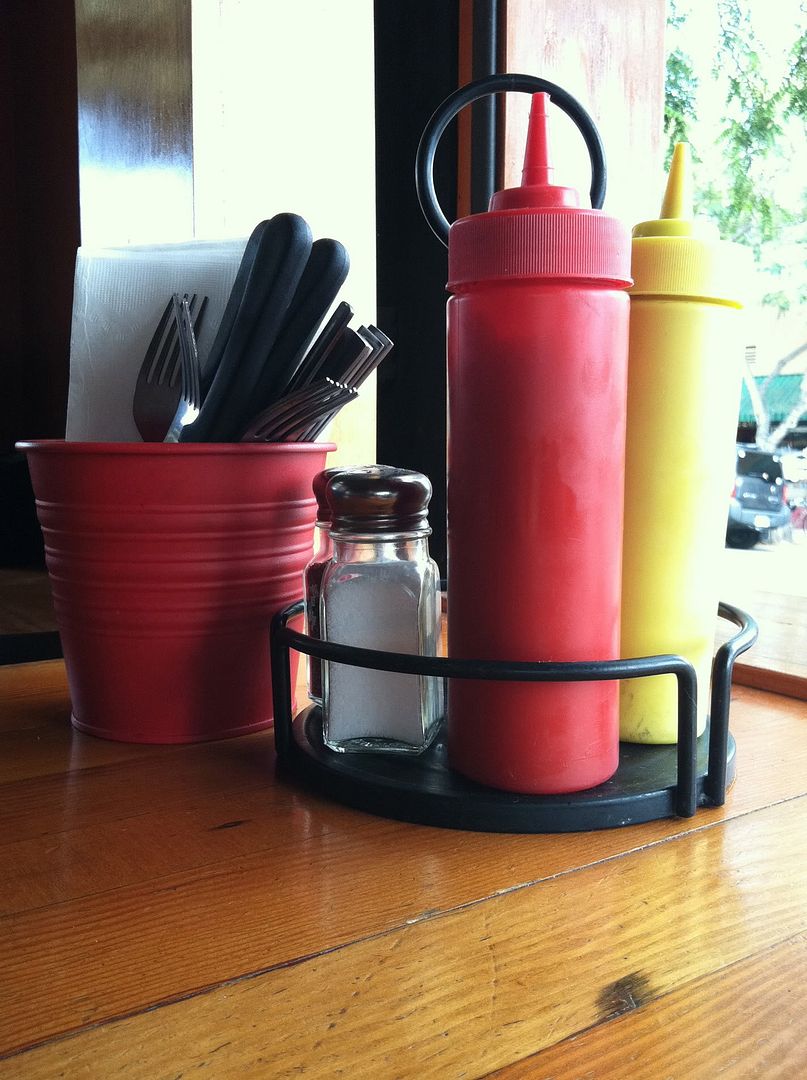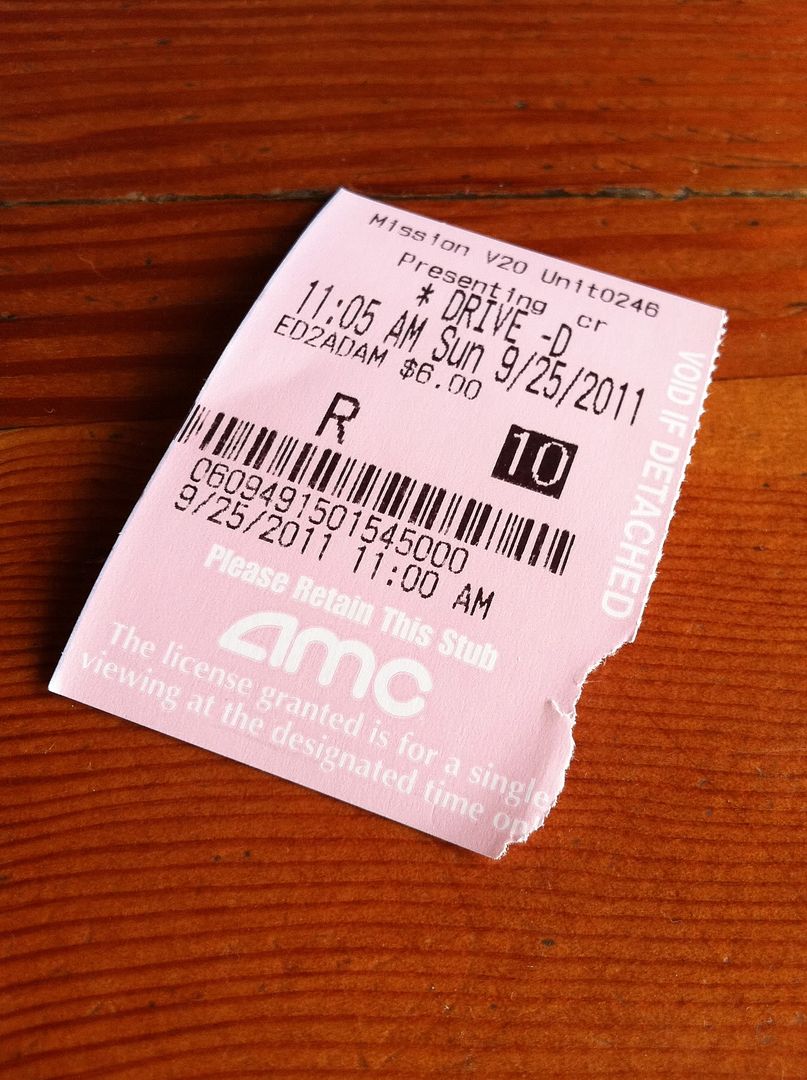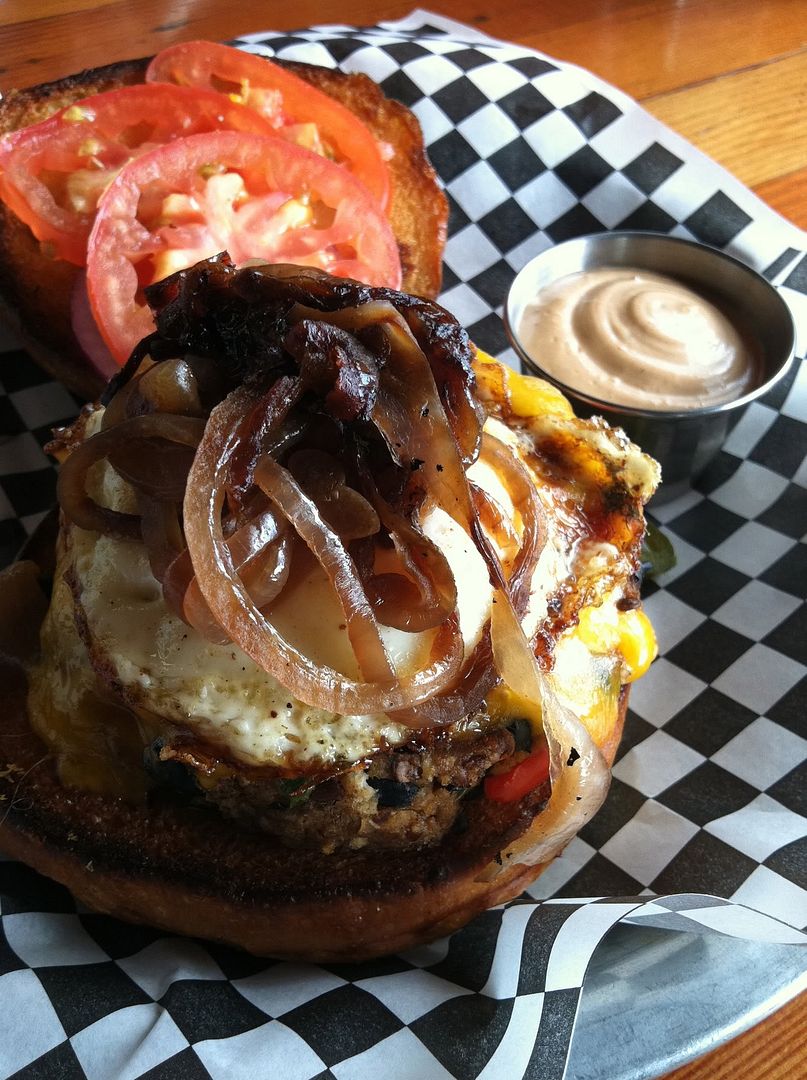 By the end of my meal, this idiot dove right into my side cup of chipotle mayo, covering his wings. We sat and watched him clean himself and even though they are disgusting creatures, it was interesting to watch.
Location: 2204 Fern St. San Diego, California 92104
Neighborhood: Southpark (between Ivy St. & Juniper St.)