During my visit to San Francisco, brunch at
Foreign Cinema
was a must after
Brittney
descriptively sold me on their homemade pop tarts. The ambiance was lovely, the menu was creative and the service was excellent; the waitress even promptly refolded our friends napkin and adjusted his chair when he left the table. I loved the industrial chic atmosphere and overall posh vibe Foreign Cinema gave off. We sat in the huge, gorgeous dining room with large windows and open doors letting the sun spill in. This was needless to say one of the fancier restaurants I've been to, but worth every penny. I wish I could have squeezed in the dinner experience on their covered outdoor patio area where a schedule of foreign films are projected onto a giant concrete wall... next time.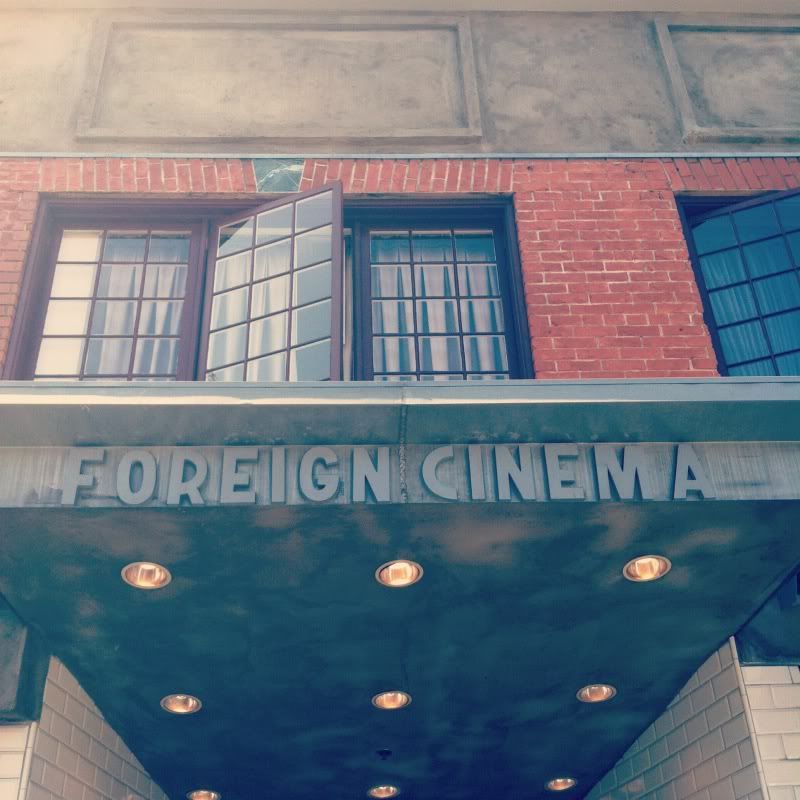 Homemade organic strawberry pop tart, so delicious. Definitely trying the apple-pear next time!




Balsamic fried eggs over roasted garlic-potato hash and mixed chicories.



[via]



[via]
Location: 2534 Mission Street San Francisco, California 94110
Neighborhood: Mission District