My mom is always finding new, fun recipes to try and I think she gets more excited than I do when she can find a way to vegetarian/veganize it! While I was visiting Southern Utah last week, she made these awesome Mexican egg rolls (I kept calling them hot pockets) that were just too good to not share here! My favorite part was the creamy cilantro dipping sauce, that I later used on everything else in sight (burgers, salads, etc.).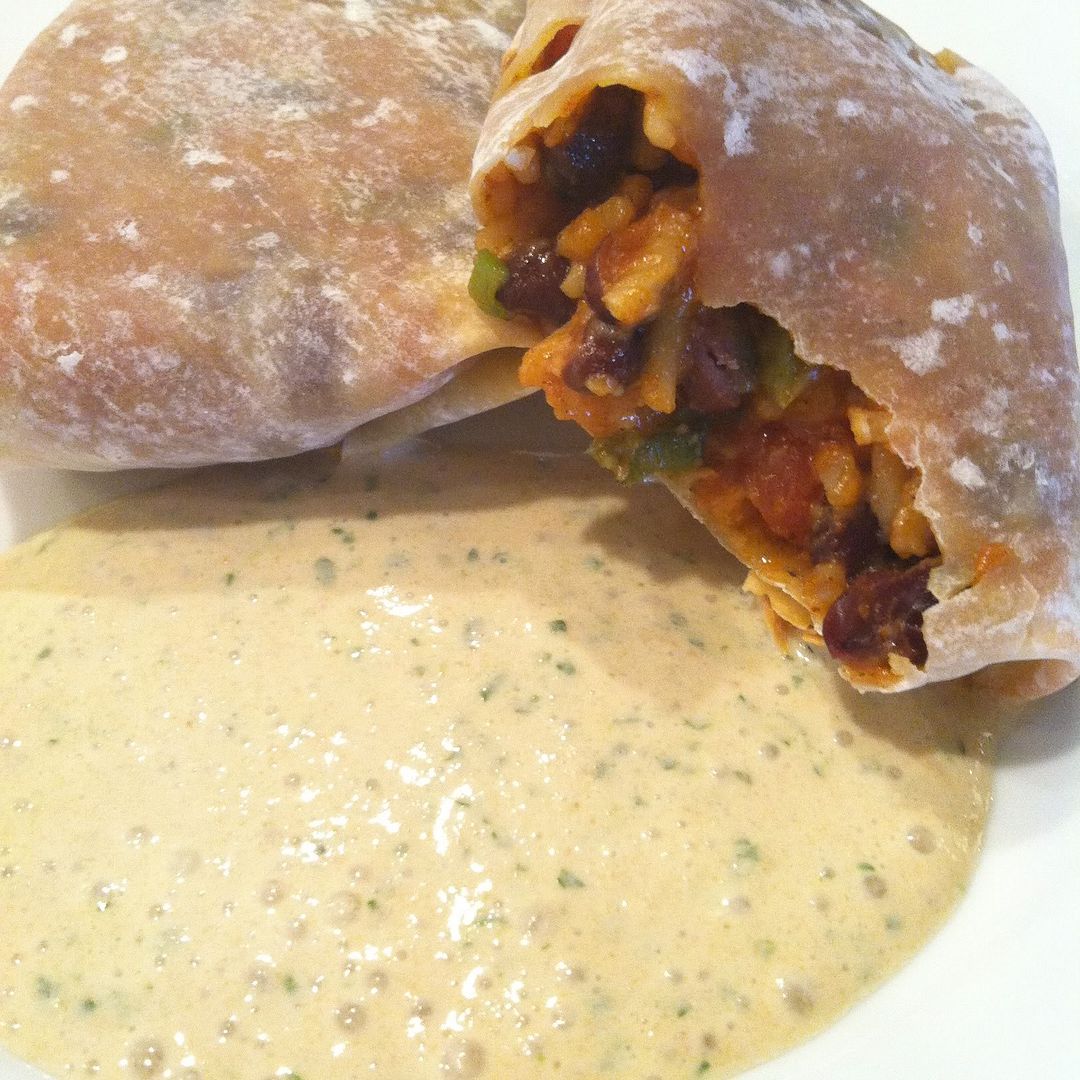 What you will need:
For Egg Rolls
1 package Spanish Rice (we used Uncle Bens 90 second Spanish rice)
1 pound ground sausage (any vegetarian meat crumbles will work here!)
1 can black beans, rinsed and drained
1 can Mexican style diced tomatoes, undrained
2 cups shredded monterey jack cheese
6 green onions, finely chopped
1 egg, lightly beaten
28 egg roll wrappers (by the prepackaged salad bags at the grocery store)
optional: add a package of taco seasoning mix for more flavor
For Creamy Cilantro Dipping Sauce:
1 can Mexican style diced tomatoes
4 oz. package of cream cheese (half a block)
2 garlic cloves, minced
1 cup loosely packed fresh cilantro leaves
½ cup sour cream
Directions:
For Egg Rolls
1. Cook rice according to package, cool completely.
2. Cook sausage/crumbles in skillet over medium heat until cooked thoroughly.
3. Stir rice together with the sausage and black beans in large bowl. Once everything is mixed well, stir in tomatoes, cheese and onions.
4. Spoon 1/3 cup of mixture in center of each egg roll wrapper. Fold bottom of wrapper over filling, tucking in the tip under the filling, then fold left and right corners in. Lightly brush remaining corner with egg (or water), tightly roll end toward remaining corner, and gently press to seal.
5. Bake on cookie sheet at 425 degrees for 20 minutes (10 minutes on each side).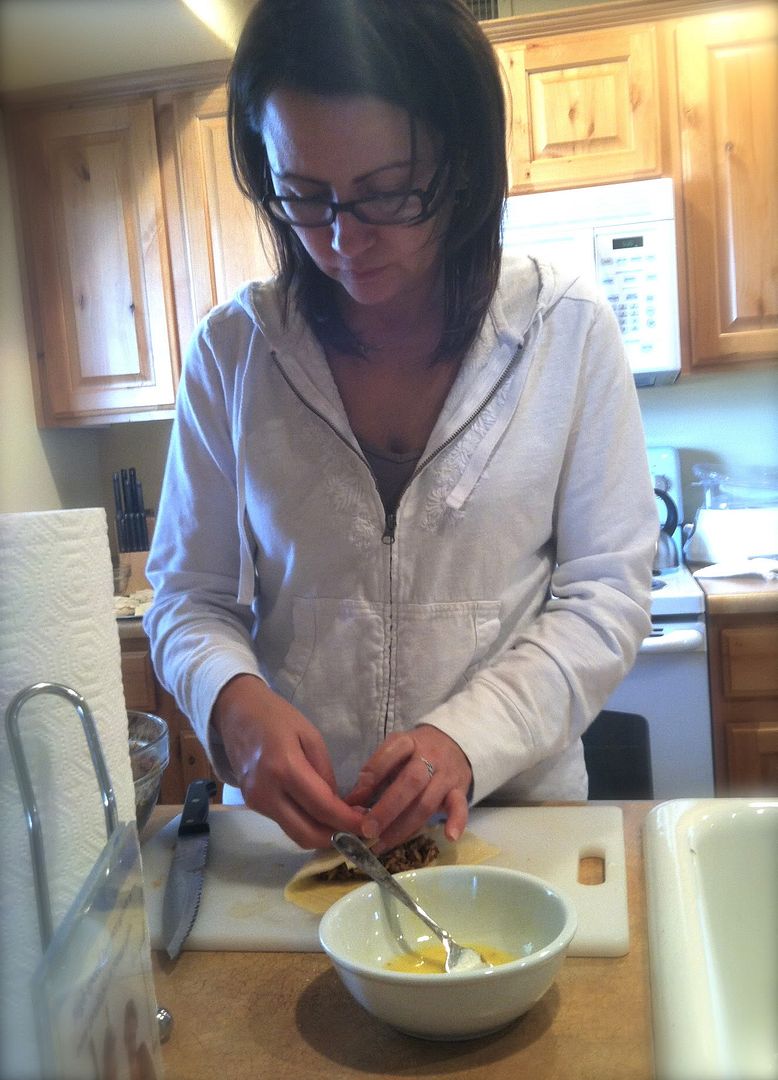 For Creamy Cilantro Dressing
Process ingredients in a blender or food processor until smooth.