Smitten
I totally was when introduced to this adorable ice cream parlor in San Francisco during my visit two weeks ago. Each cup or cone is made to order (in a whopping 60 seconds!) using liquid nitrogen -- how cool! Pun fully intended.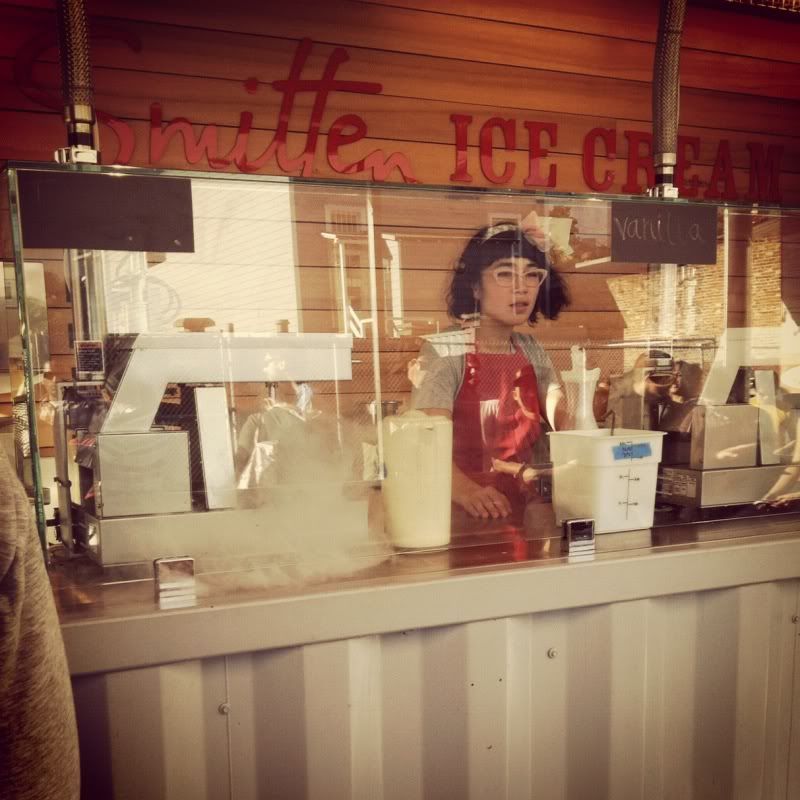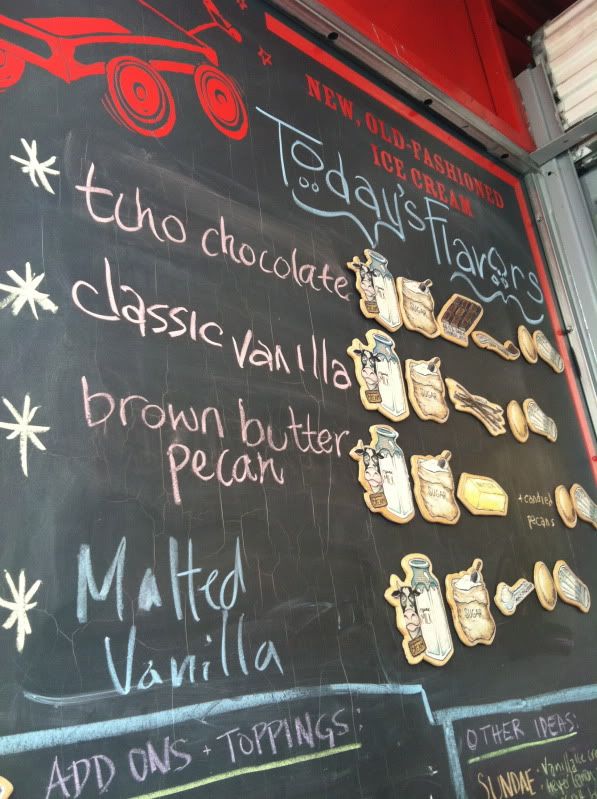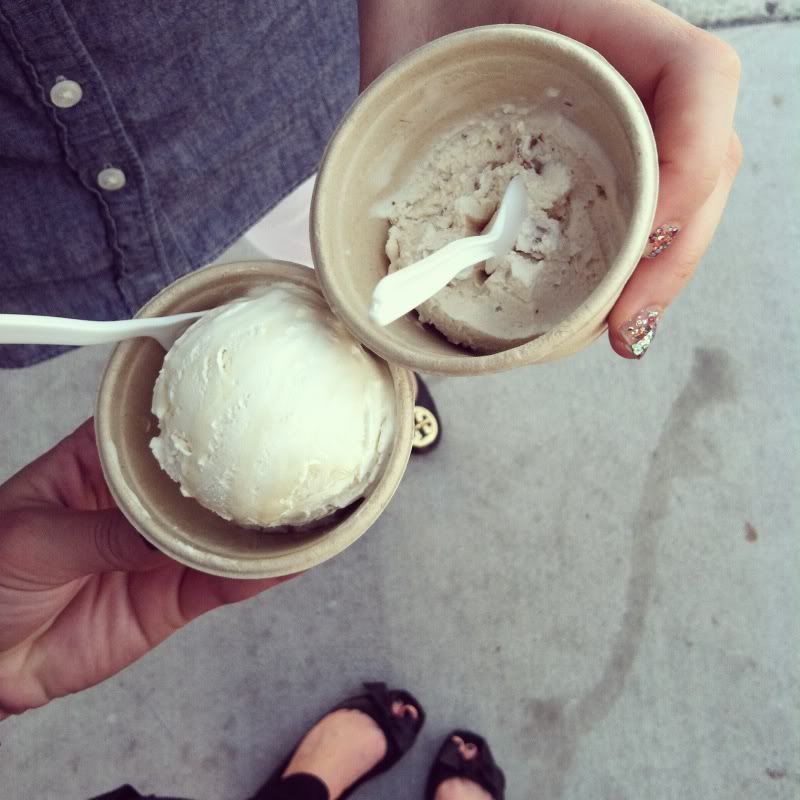 I opted for the classic vanilla with a meyer lemon caramel sauce and Brittney got the brown butter pecan, so creamy and delicious!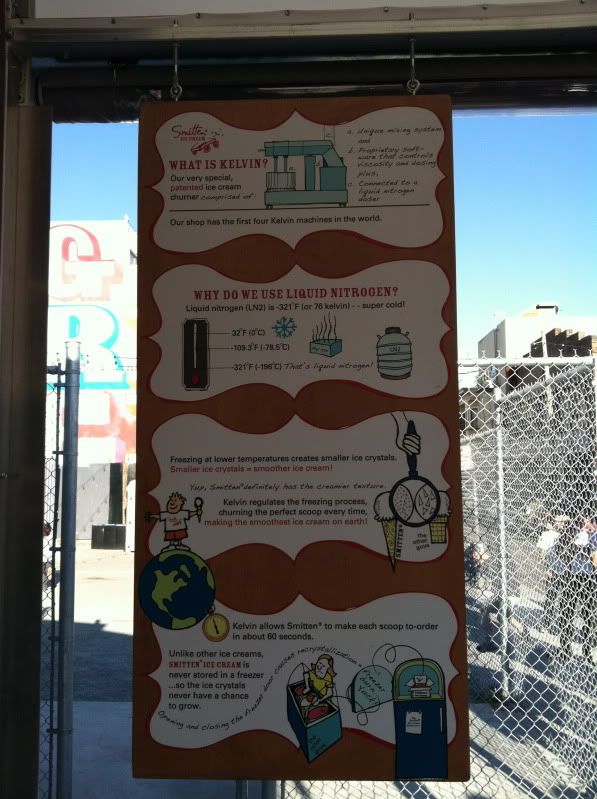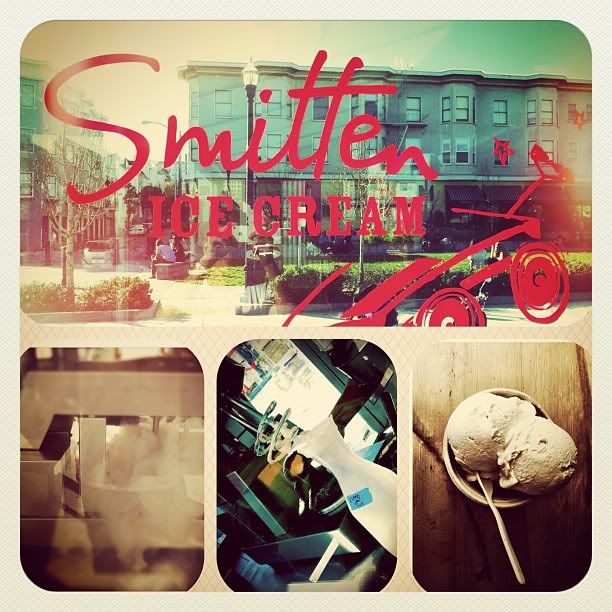 [via]

Here's a little video of Smitten ice cream in the making!


Location: 432 Octavia Street San Francisco, California 94102
Neighborhood: Hayes Valley