Although I didn't have time to gather, halve and write out this amazing (yet involved) recipe, I wanted to share with you a quick little look into my first experience of making (and devouring!) crème brûlée.
My friend and co-worker
Belle
is an amazing chef and talented lady, we're always talking about food around work and she's my favorite for hints, tips and suggestions around the kitchen. She was kind enough to buy me my very own
kitchen torch
for my birthday and since I was a bit intimidated about playing with fire, Belle gave me a bit of tutorial and a fun afternoon of brûlée-ing!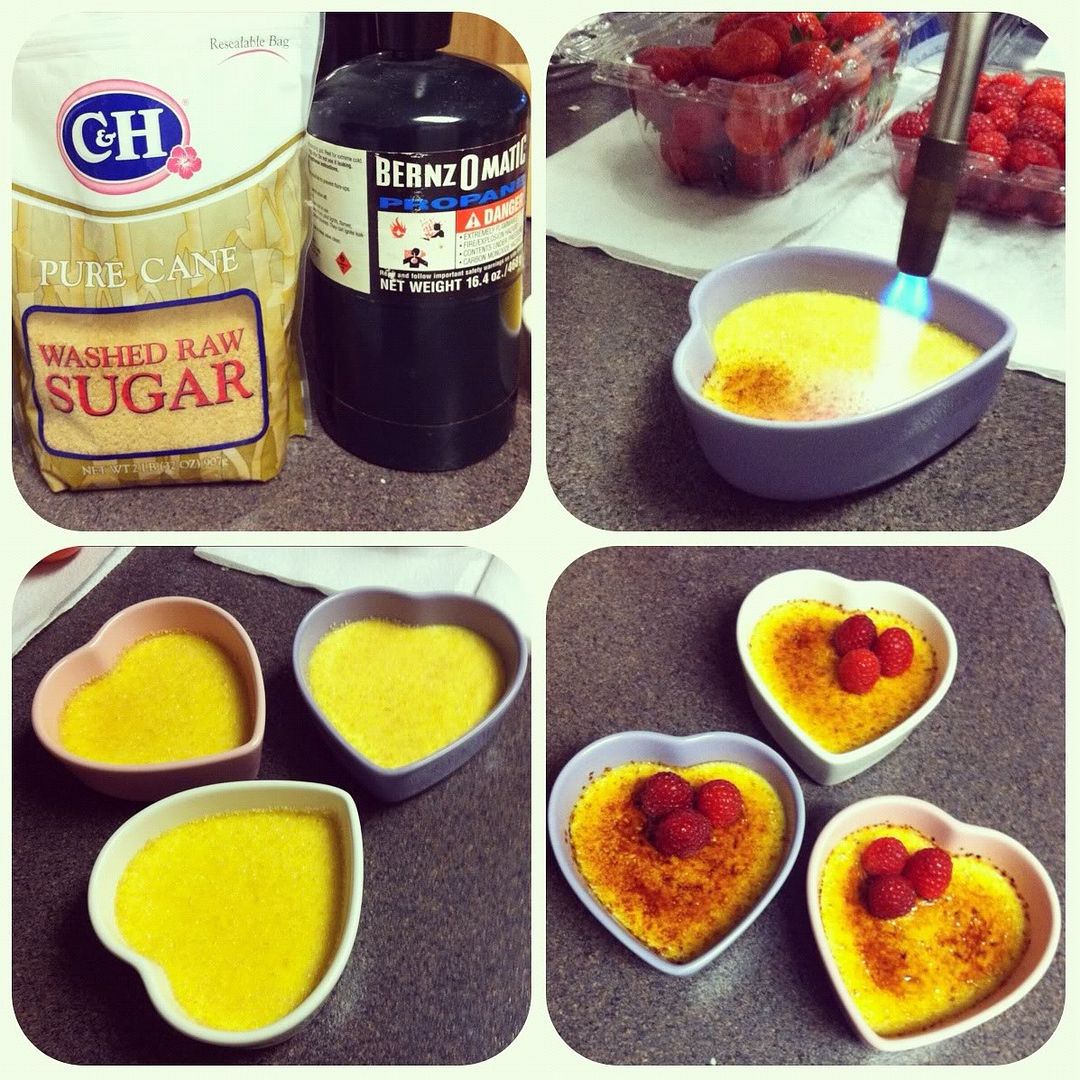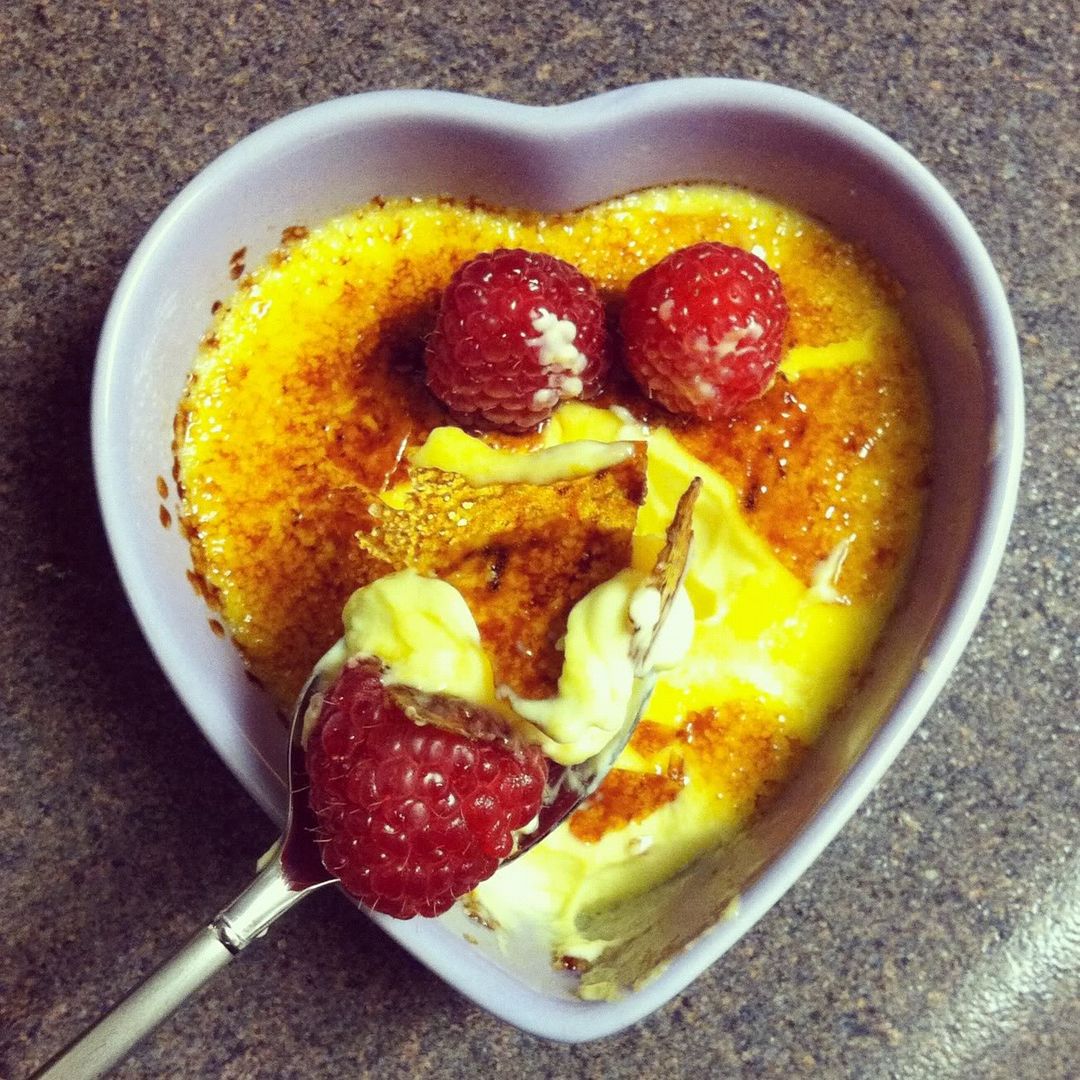 I must say that I'm not much of a sweet tooth and I felt so fancy eating this dessert, but if you've never tried crème brûlée, I highly recommend it!