Whoever designed this place is rad. It's perfect for what it is, from the decor to the seating and the menu... I loved it all.
24th & Meatballs is an ever so obvious meatball-focused restaurant. Everything on the mix and match menu including pasta and salads are priced under $10.
Catering to all sorts of diets, I enjoyed the list of options for your own perfect meatball creation. You've got
The Classic
stuffed with beef, veal, pork and basil.
The Pork
including chilis, cheese and spices.
The Chicken
parmesan and thyme (this one's gluten-free!). A special
"ball of the day"
that changes and
The Vegan
to which all I've gathered is it "contains nuts".
My go-to is The Vegan slider with hazelnut arugula pesto sauce. Tiny little guy and on top of being cute as hell to photograph, the meatball was tasty and not dry at all. The salads could use a little sprucing, not so much to write home about.
They serve $1 kool-aid which was pretty cool, but I always opt for the ginger lemonade!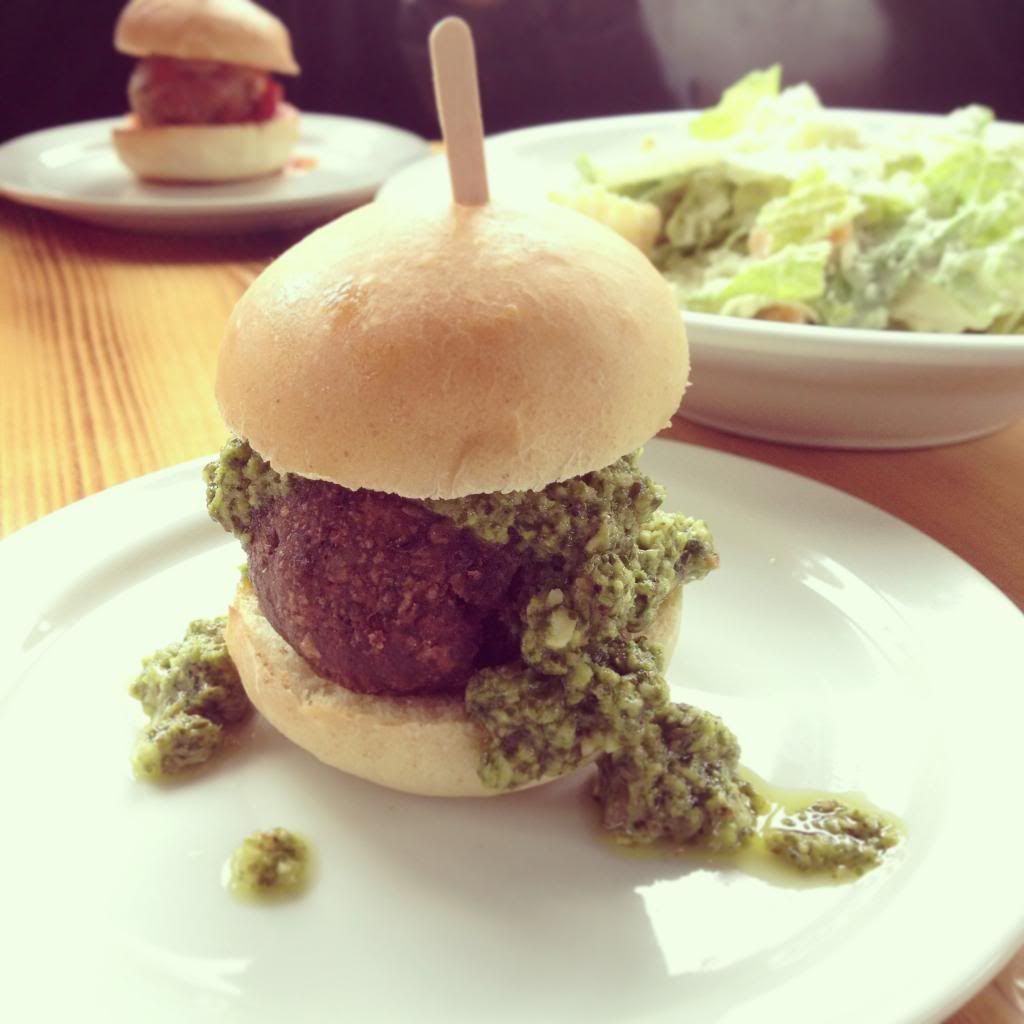 [vegan slider with hazelnut pesto arugula]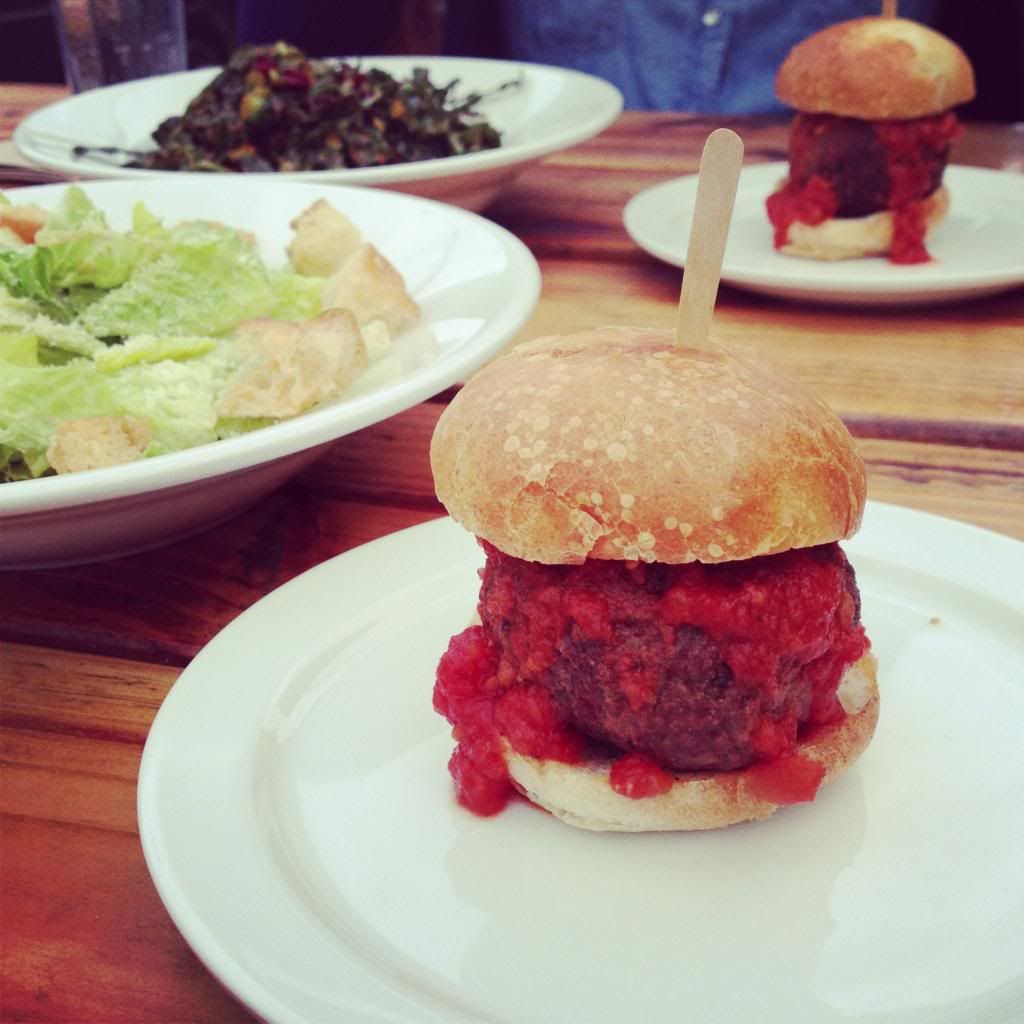 [vegan slider with marinara x2]
Location: 2329 NE Glisan Street Portland, Oregon 97232
Neigborhood: Northeast / Kerns