I've lacked some serious motivation to get back on this thing and write, not sure what my deal is, this is something I love to do and have always done... It wasn't until visiting home last week when two girls asked me to take their photo in front of a restaurant that my mother ever-so-slyly dropped that not only was I a great photographer (thanks mom), but food blogger, I laughed and it made me eager again to get back here!
Deciding to do something a little different, get back to this blogs roots, and write shorter entries + small reviews in hopes of rekindling something I love to do with my free time. Thanks to all my followers and loyal blog readers who enjoy seeing the places and fun adventures I've been so lucky to experience in my life.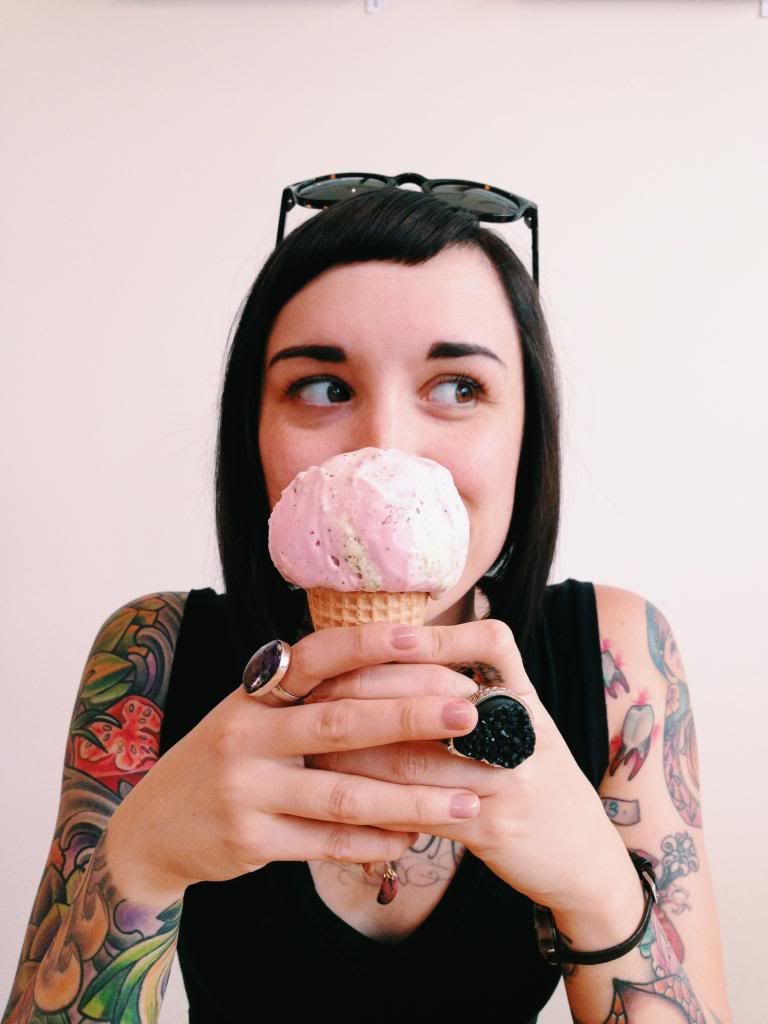 This is
Salt & Straw
, probably the most well-known ice cream shop in Portland, Oregon. Though I prefer gelato myself, I do give them an A for effort with their ever-changing and mind-boggling flavors of the Pacific Northwest, handmade in small batches and using local, sustainable and organic ingredients; providing the richest ice cream this mouth has ever laid tongue on. Here we have strawberry cilantro lime cheesecake!
Location 1: 838 NW 23rd Avenue Portland, Oregon 97210
Neighborhood: Northwest / Alphabet District
Location 2: 2035 NE Alberta Street Portland, Oregon 97211
Neighborhood: Northeast / Alberta Arts District