Vegan ice cream and sweet lovers unite!
Though I feel like
Back To Eden Bakery
is most talked about around these vegan-prominent parts, the new(ish) and growing
Petunia's Pies and Pastries
gives them a run for their money, no doubt. Located downtown with dreamy pastel walls, exposed brick, a fancy feel and fresh flower + candle centerpieces, I would like nothing more than to live here.
I'm not a huge sweets fan, but when it comes to ice cream, let me have at it! My last visit to Petunia's I discovered their build-your-own-sundae menu (Brûléed banana split, yes please!) and I definitely built my dream sundae...then devoured it.
1. Choose your ice cream: three scoops of vanilla coconut bliss
2. Choose your sauces: caramel
3. Choose your toppings: cookie dough and marshmallows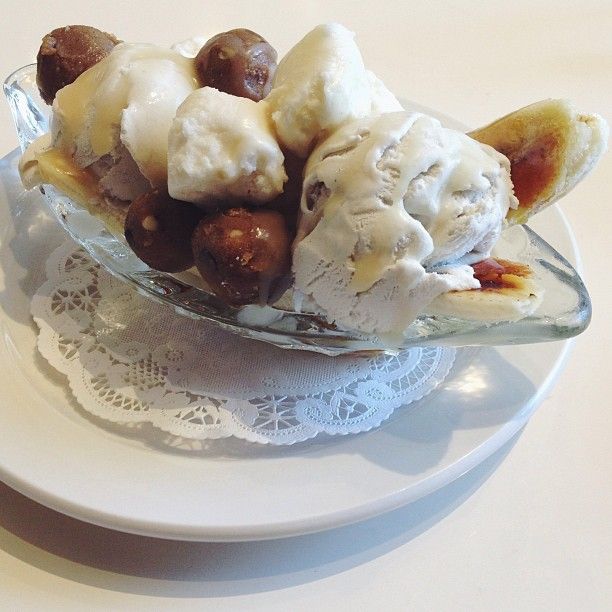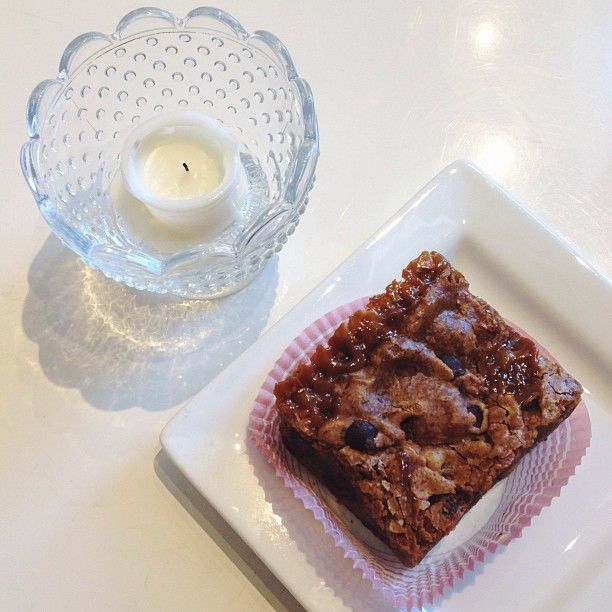 salted caramel cookie bar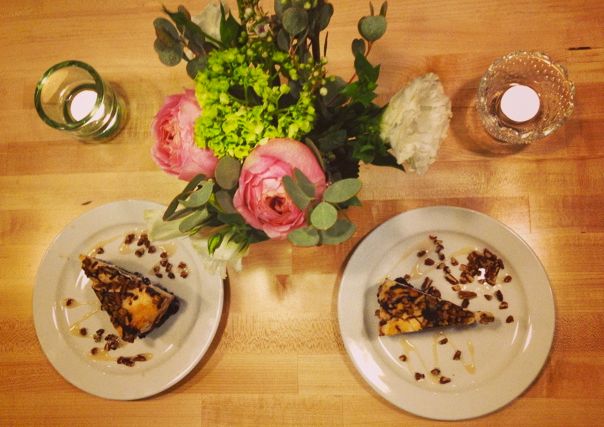 two slices of turtle cheesecake



[via]



[via]
Petunia's also offers more than just ice cream; be sure to try one of their cookies, bars, whoopie pies, cupcakes, layer cakes, cobblers, pies, tarts, sticky buns, doughnuts, even some savory soups, sandwiches and salads, of course washing it all down with a signature cocktail, (gluten-free) beer, wine or coffee and tea.
Location: 610 SW 12th Avenue Portland, Oregon 97205
Neighborhood: Downtown