...annnnd a quick recognition for the real stuff.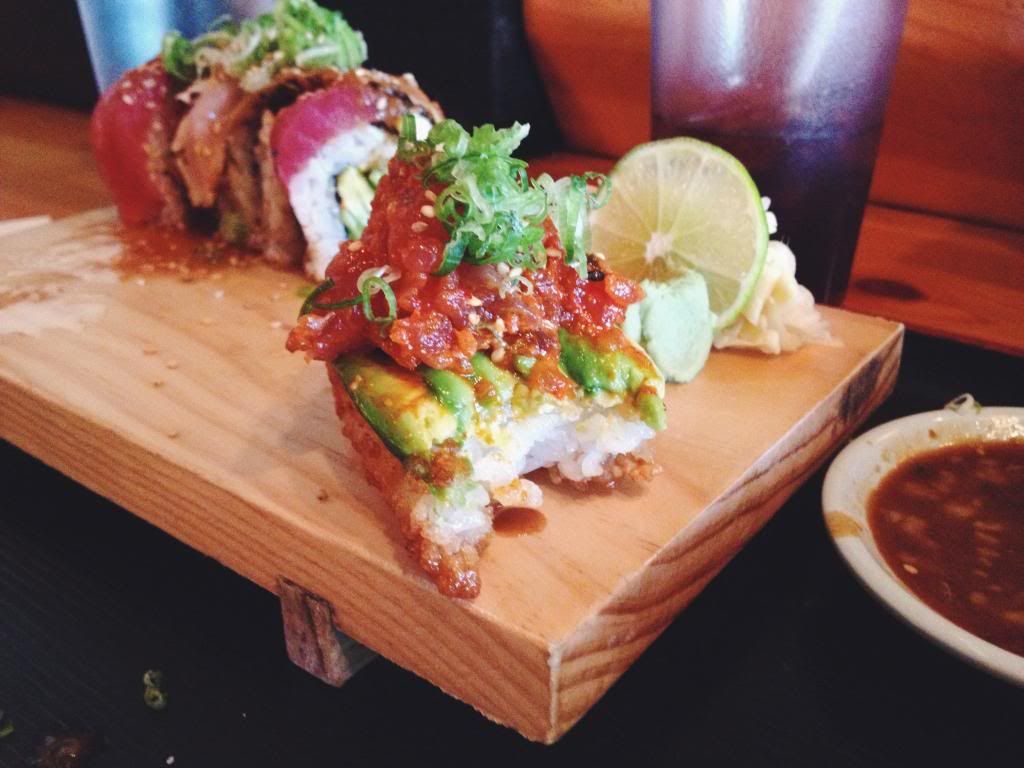 Has anyone ever tried Tuna Taka's? Small fried rice patty (uncanny to a hash brown) topped with spicy tuna, avocado and green onions.
Yoko's
has got em in their authentic Hawaiian sushi bar and they are a must try for all sushi lovers.
Location: 2878 SE Gladstone Street Portland, Oregon 97202
Neighborhoods: Southeast / Creston-Kenilworth