After hearing all sorts of stuff about something I had never tried:
VEGAN SUSHI (the real stuff, faux fish), I'd been excited to visit
Green Wok
, a vegan chinese restaurant about 30 min south of Portland. Their online menu looked very clean and well put together... actually, mindblowingly awesome! so I wouldn't have expected this place to be as dingy as it was once we arrived. It was your regular hole in the wall chinese establishment and the menu was extensive, SO MUCH TO CHOOSE FROM, which I often don't like. It was overwhelming, so instead of dabbling in a little bit of everything, I just stuck to their manageable-size sushi list.
First and foremost, their yellowtail nigiri was uncanny to the real thing, I was shocked! It was a little salty, but the texture was on point and it looked so much like the real thing. Looking back that was probably all I should have ordered. The tempura was yummy, however their "salmon" tasted like Field Roast and all the sushi rolls were stuffed with a type of "fish-salad", which were all...meh.
Glad to have tried it once, but a 30 min drive might be pushing a trip back.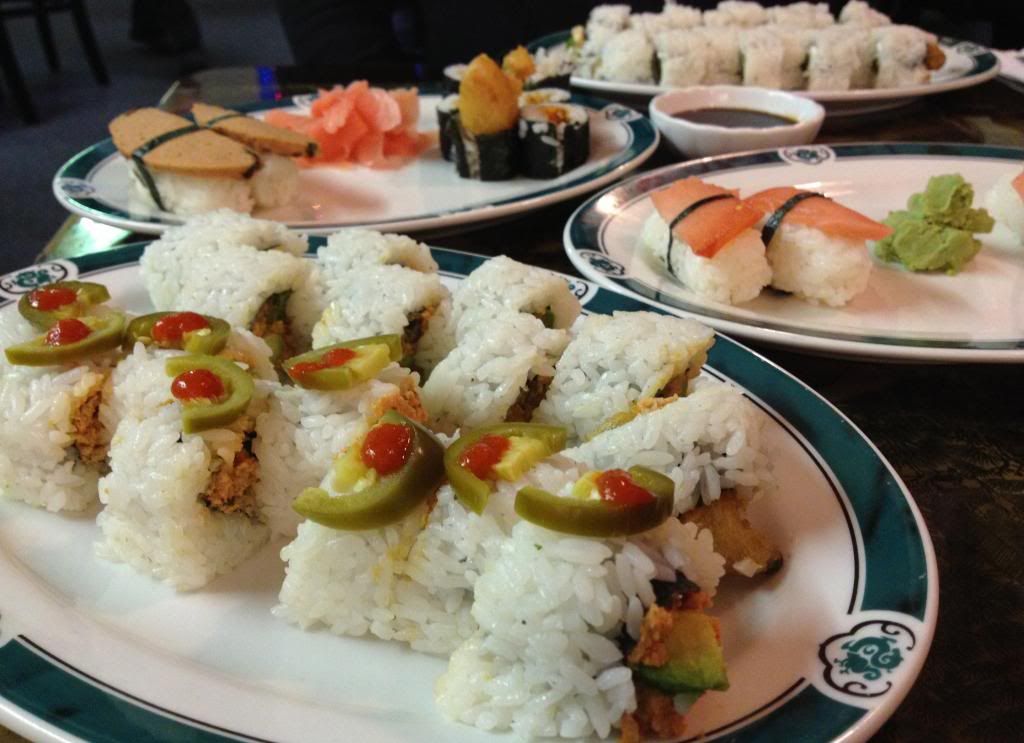 Location: 11137 SW Capitol Hwy Portland, Oregon 97219
Neighborhood: Southwest