Happy Saturday! I've been seeing these floating around the blogosphere and it took me back to the Myspace days when there were surveys inside of every bulletin you opened, so I thought it would be fun to hop on the bandwagon and do one here years later.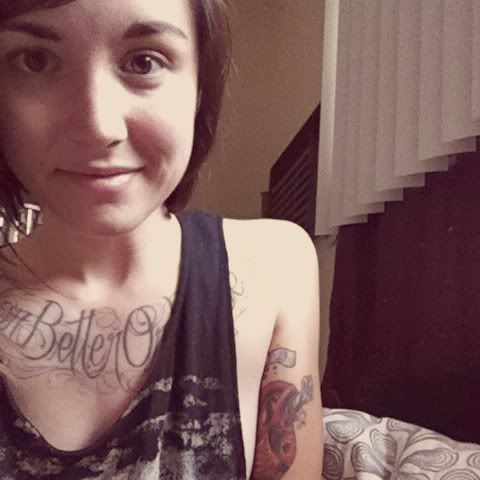 A. Age: 23
B. Bed size: Full
C. Chore that you hate: Is drying my hair a chore? Because it is honestly the worst part of getting ready every day.
D. Dogs: I wish, I have a place in my heart for three in the future.
E. Essential start to your day: A good teeth brushin' and phone checkin'.
F. Favorite color: Any shade of black.
G. Gold or Silver: I've always been a silver gal, but gold has recently been growing on me.
H. Height: 5'6".
I. Instruments you play: Wish I kept up with the piano, I'm alright with the basics.
J. Job title: Barista.
K. Kids: Goose egg.
L. Live: San Diego, California.
M. Mother's name: Trina.
N. Nicknames: Itty.
O. Overnight hospital stays: Once for a terrible spider bite and twice when taking other people to the ER.
P. Pet peeves: Whistling. Stop it.
Q. Quote from a movie: "I no longer know who I am and I feel like the ghost of a total stranger." - Rules of Attraction
R. Right or left handed: Right tighty.
S. Siblings: Kyle, 7 years old and the most adorable human being on Earth.
U. Underwear: Black anything.
V. Vegetable you hate: Cabbage and brussels sprouts, yuck!
W. What makes you run late: Forgetting to get gas.
X. X-Rays you've had: Foot (after a tubing incident), chest (after a car accident) and dental.
Y. Yummy food that you make:
Here
.
Z. Zoo animal: Slow Loris, Sloths and a whole mess of Meerkats.