Little did I know there was a place here in San Diego that made mashed potato pizza! My friends sister, who stumbled across my facebook page, messaged me about
Basic Pizza
. I was ecstatic about this since Jon had introduced me to cheddar potato pizza just last month at Antonio's Pizza in Rhode Island, so I decided to take him out for mashed potato pizza on his birthday.
Jon's birthday happened to land on the first night of comic-con, so we sat and people watched through their large windows inside this industrial themed 1912 warehouse with brick walls and high ceilings. I wish this place was my apartment. Basic is also a bar, so make sure to have your ID ready upon entering.
Their menu is quite simple, you build your own pizza on a thin crust white or red pie. We opted for the mashed potato on white and half black olive/half artichoke hearts on red. We got smalls, but these pizza's were still larger than expected and came out on cookie sheets! They bring you a mason jar with silverware inside, I thought this was a cute touch. The mashed potato worked well with the mozzarella, parmesan and garlic white pie.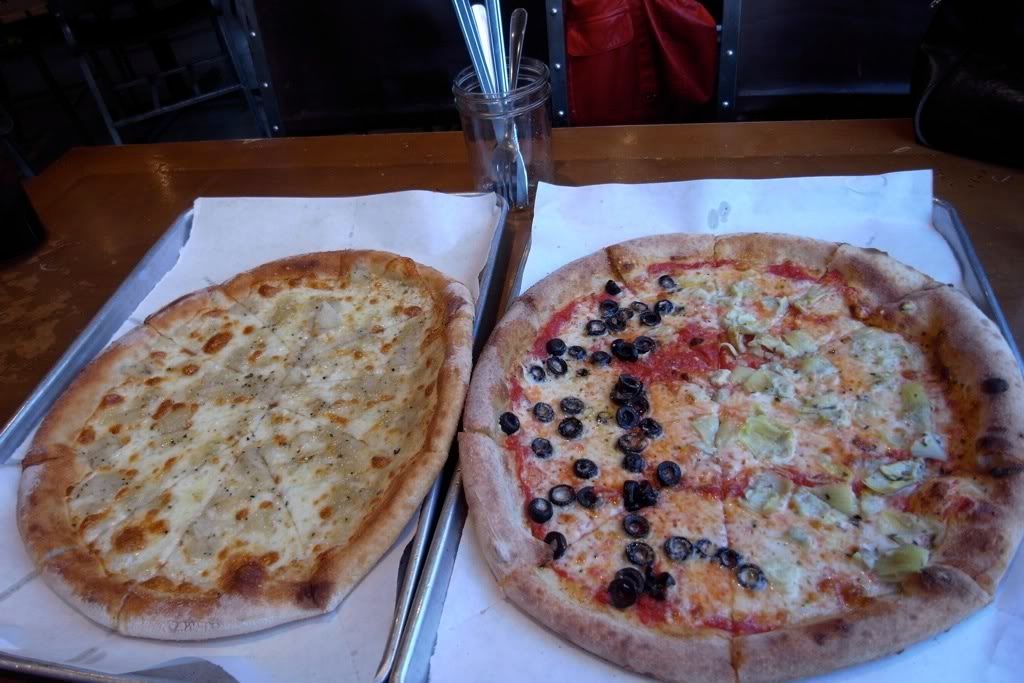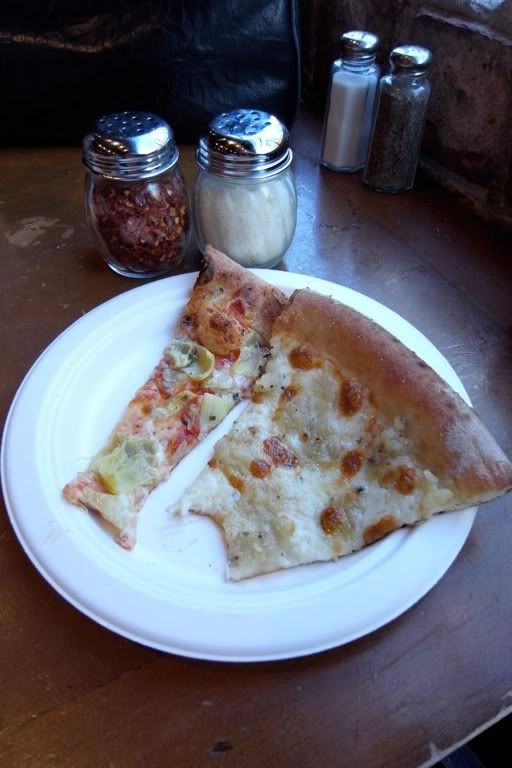 and Antonio's cheddar potato pizza
Location: 410 10th Ave San Diego, California 92101
Downtown