To my shock and awe, Jon had never tried the only greatest snow cone flavor--Tigers Blood! I have been on the eternal search this summer for a snow shack in San Diego! Confused that they are in almost every parking lot in Salt Lake City, I finally found an ice cream shop (that Jon and I have actually visited once before),
The Daily Scoop
, that served Hawaiian shaved ice.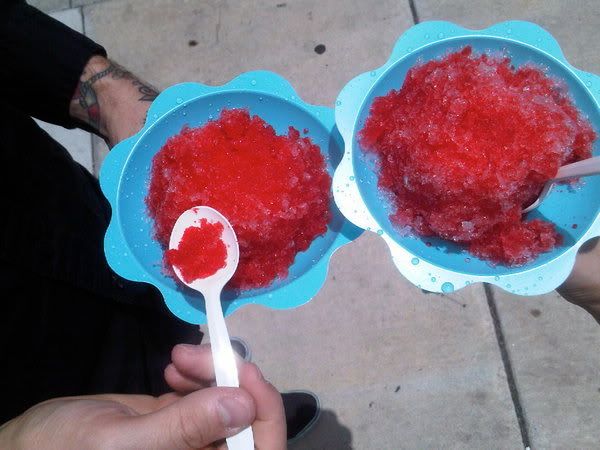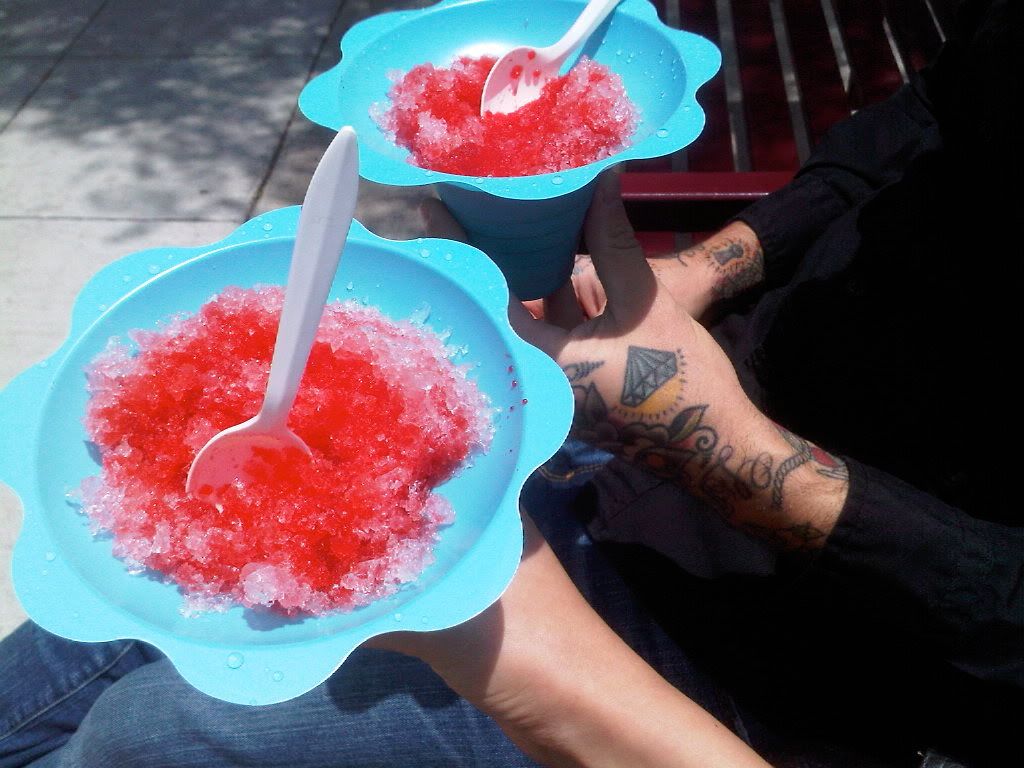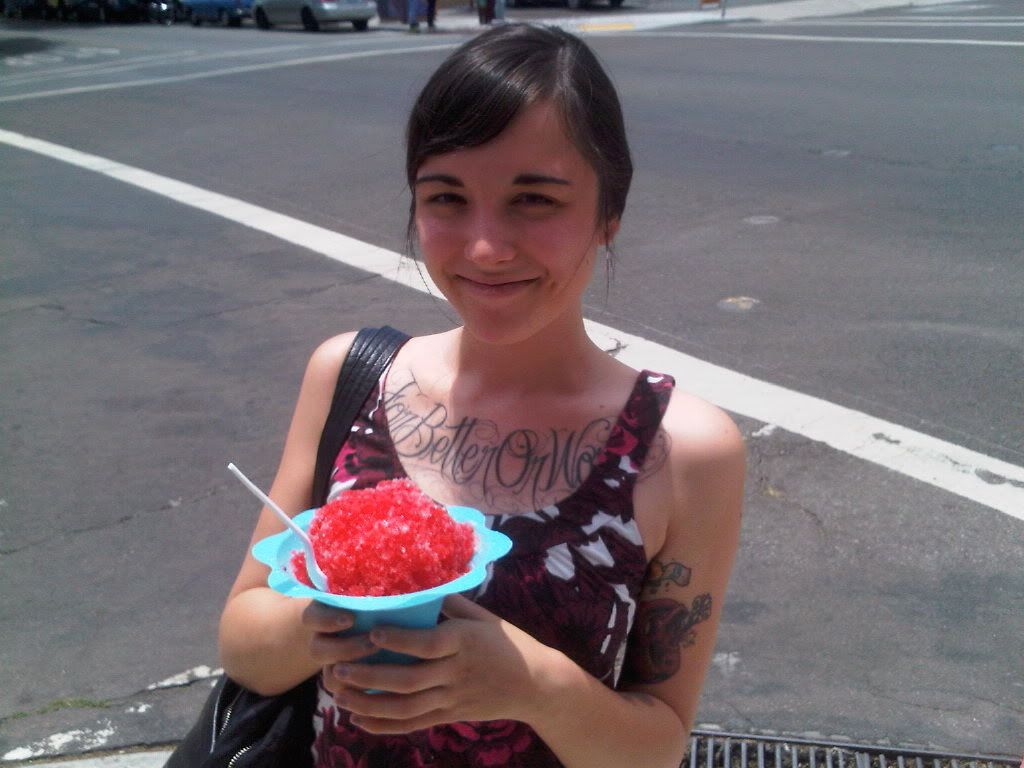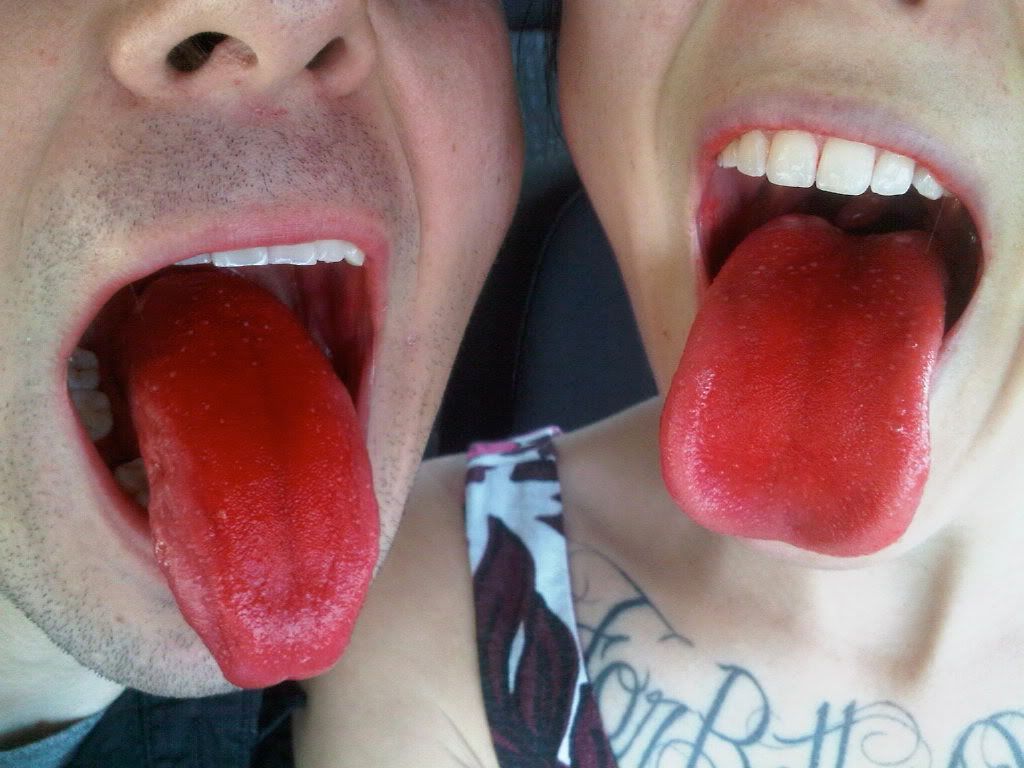 Location: 3004 Juniper St. San Diego, California 92104
Southpark -- between 30th St. & Fern St.