Always trying new pizza places,
Pizza Port
has been on "the list" for a while now and we finally ventured to the Ocean Beach location yesterday!
With the exception of all the hippies that migrate to Ocean Beach, I really love the area. Great Farmer's Market every Wednesday, cute, small, local shops, a plethora of antique stores, plus some really awesome food places.
Jon and I don't drink, but for those of you who do, Pizza Port offers handcrafted brews and wholegrain beer crust for their pizzas. They also make an exceptional house made root beer. We, of course, had to try the root beer and it was fantastic!
Onto the pizza... Jon got a small jalapeño, cheddar and black olive pizza. I got one of their specialty pizzas, the garlic veggie (garlic, fresh tomatoes, mushroom, spinach, feta, mozzarella), and added my staple--artichoke hearts! Both were delectable.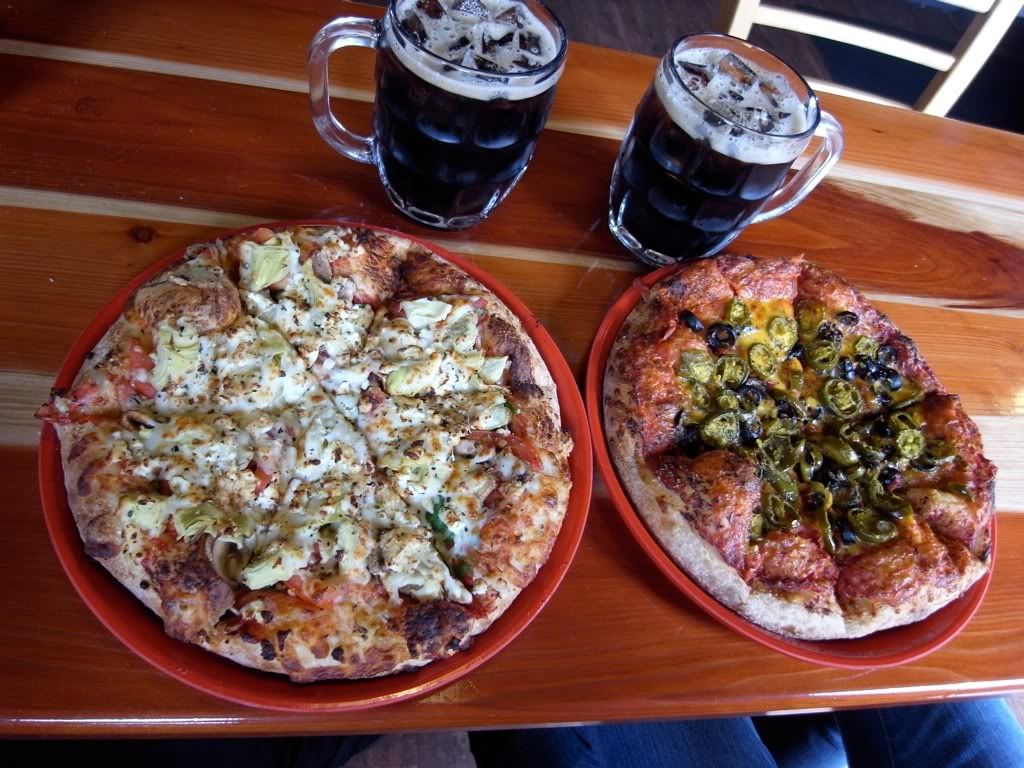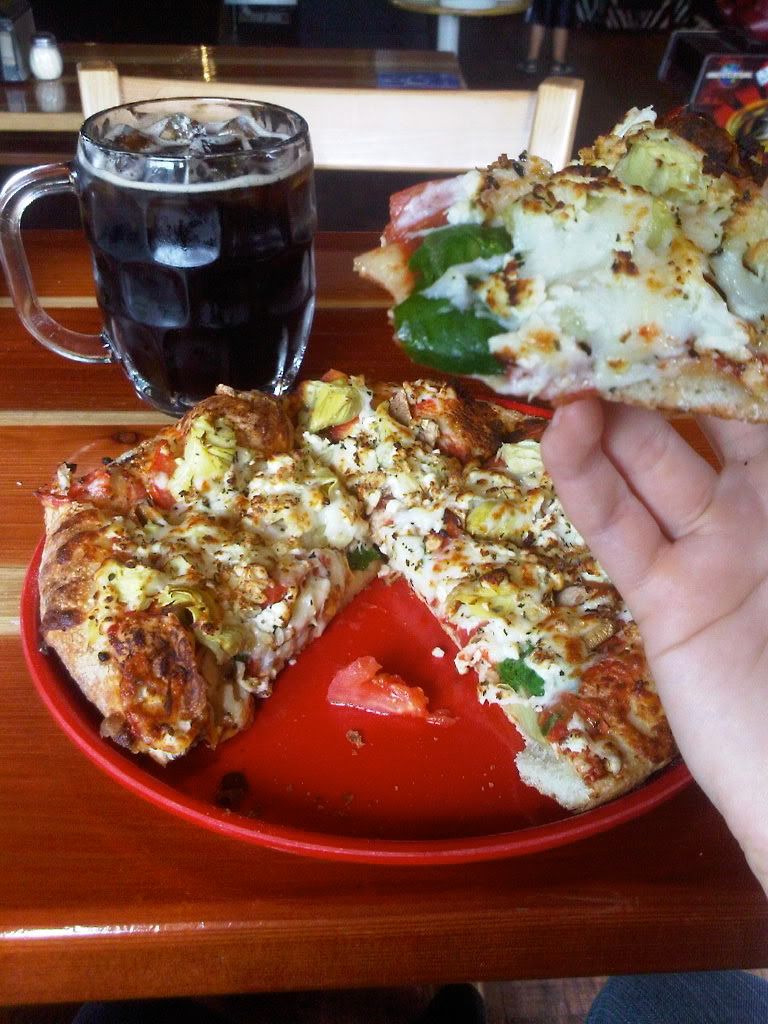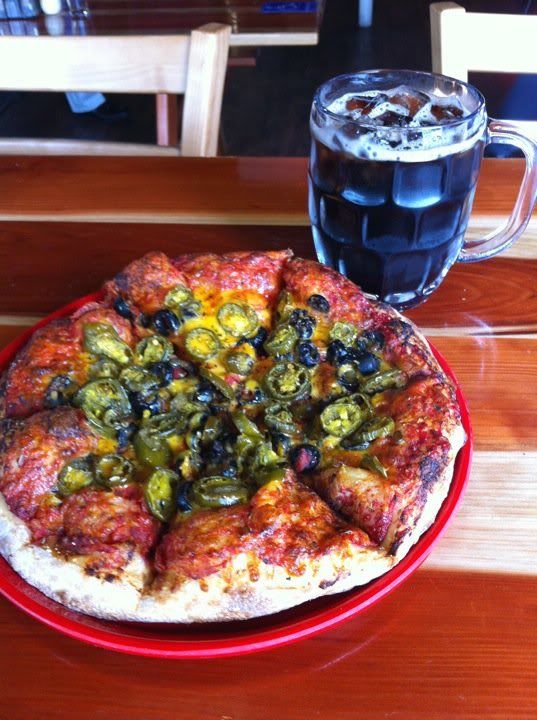 Locations: 1956 Bacon St. Ocean Beach, California 92107
and 135 N. Highway 101 Solana Beach, California 92075