I've always been a pretty simple girl when it came to hot dogs: ketchup only, please. Lately I have had an obsession with sauteed onions on hot dogs. I can easily eat a plate of sauteed onions and mushrooms by themselves, so good! Today I made a quick hot dog lunch with sauteed onions simply as the topping.
1 onion
1 tbsp olive oil
1 tsp soy sauce
dash of seasoned salt
buns and hot dogs, of course!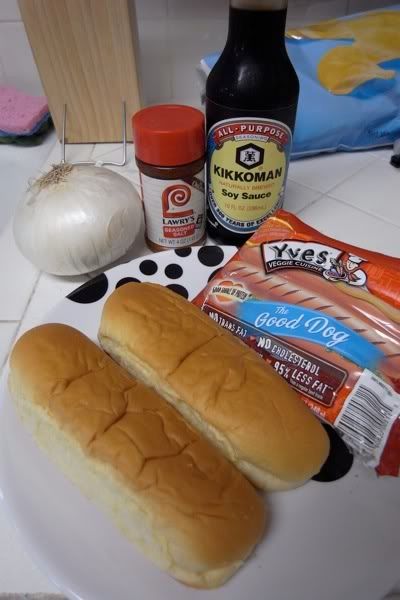 Pour 1 tbsp olive oil in saucepan, turn on medium heat, add onions, seasoned salt and soy sauce, cover.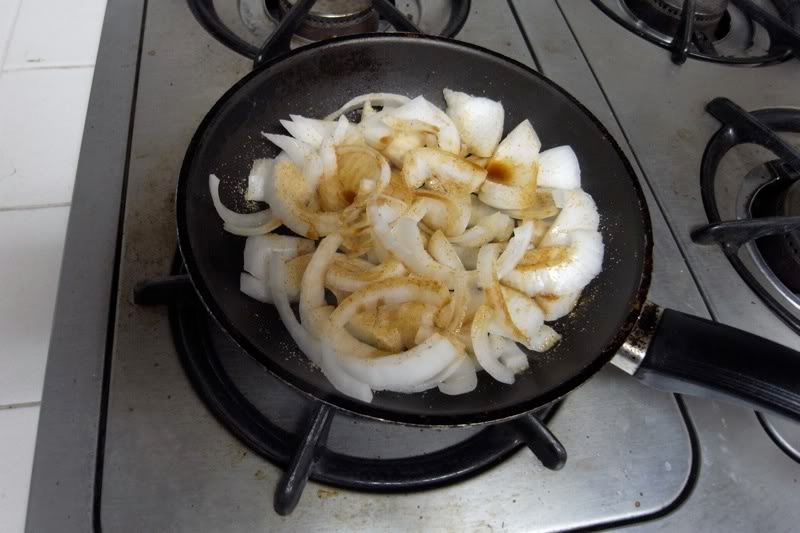 After about 3 minutes, uncover, stir, throw in hot dogs, add a little more seasoned salt, recover.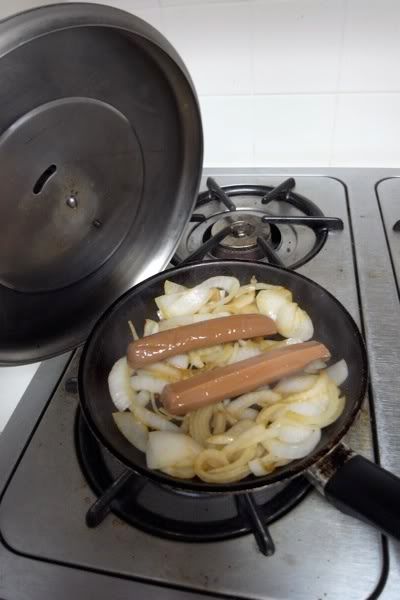 Yum! Coming along nicely...
After about another 3 minutes, eyeball to make sure the onions are sauteed to your liking. Serve!