Alright, I must take a breather from Yelp!
I wanted to share my first experience of deep dish pizza with you. Back in April, Jon had plans of taking me out for my very first Chicago style deep dish pizza. I really enjoyed it, but wish they hadn't skimped on artichoke hearts. I'm not sure about how I feel for the cornmeal crust, but I've been told that's the only way they make deep dish pizza? Either way, I'm sure I'll have it again and I'm actually surprised that I haven't since!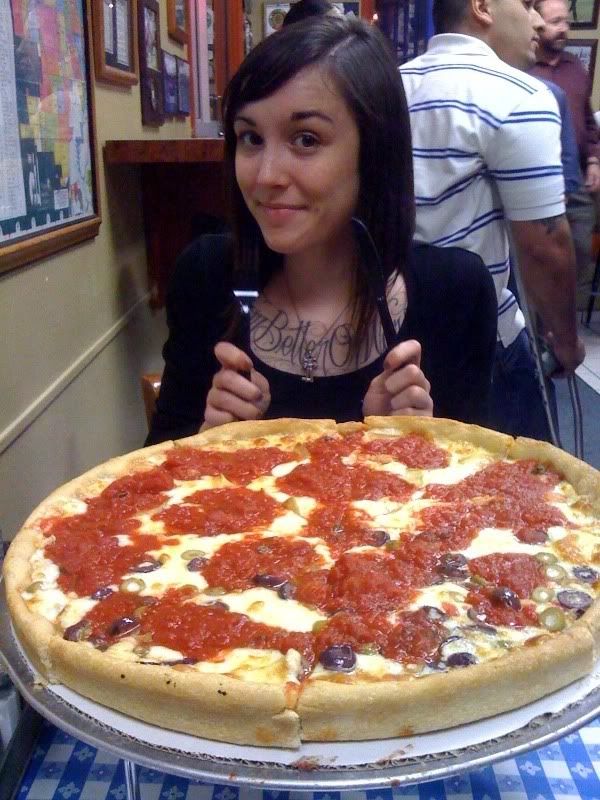 excited! half artichoke hearts, half kalamata olives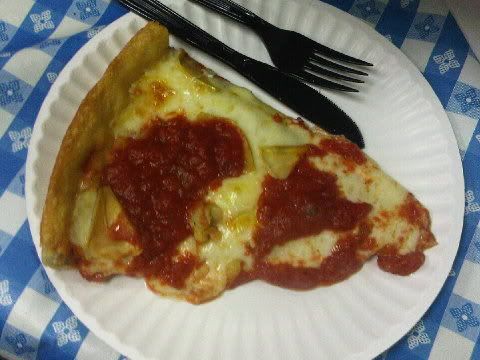 As for Lefty's: I am all for supporting mom and pop shops, the employees were friendly, the wall art was neat to look at; everything Chicago. It takes about 45 minutes for them to make your pizza, but I didn't mind. The seating was super cramped, with only one or two 2-seater tables, the rest was bar-style inside (which is totally fine if you are getting pizza by the slice). There were flies everywhere(!), it was frustrating trying to eat.
Location: 3448 30th St. San Diego, California 92104
North Park -- between Upas St. & Myrtle Ave.