In my opinion, Quinoa (pronounced
keen-wah
) is a vegetarian staple. It is a complete protein, simple to make, delicious to eat and a great alternative to rice, cous cous or even noodles! Quinoa has a very delicate flavor and could also be used in salads, breads or even cereal. I personally love making quinoa with stir fried veggies and adding soy sauce, so I will share with you how I make a quick dinner of quinoa!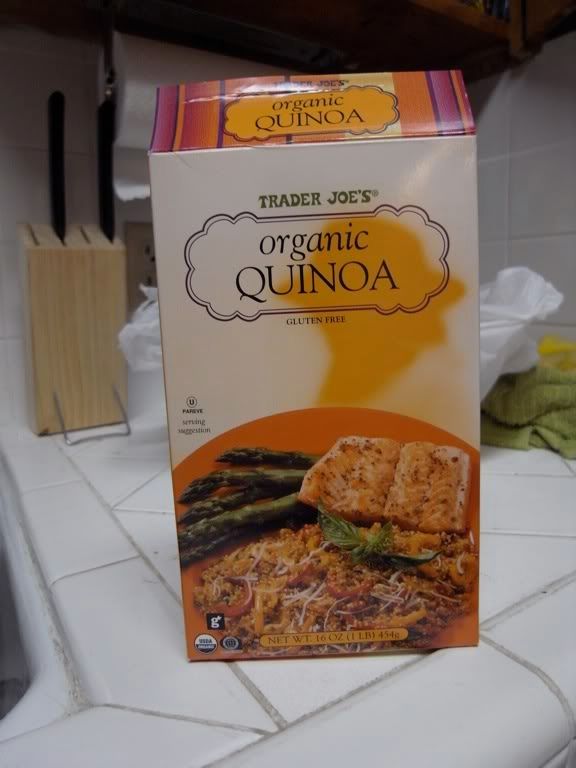 You can buy boxed quinoa in any health food store (above is a picture of organic quinoa from Trader Joe's), but I personally like using bulk quinoa. I usually buy it out of the bins at Henry's. Make sure if you buy it in bulk to rinse, soak and drain quinoa once or twice before boiling, this will soften the outer shell since quinoa has a slightly crunchy texture.
1 cup quinoa
2 cups water
2 large carrots
1 stalk celery
1 zucchini
1/2 white or yellow onion
2 tbsp minced garlic
1 tbsp butter or oil
soy sauce to taste
(serves two)
1. Place 1 cup quinoa and 2 cups water in saucepan and bring to a boil. Reduce to a simmer, cover and cook until all water is absorbed (about 10-15 minutes).
2. Slice carrots, celery, zucchini, and onion. Set aside.
3. Heat large skillet over medium-high heat and add butter. Add sliced vegetables and minced garlic (I use minced garlic from a jar). Sauté for 5-7 minutes, you'll notice the onions becoming translucent. Add soy sauce and sauté for another 3 minutes.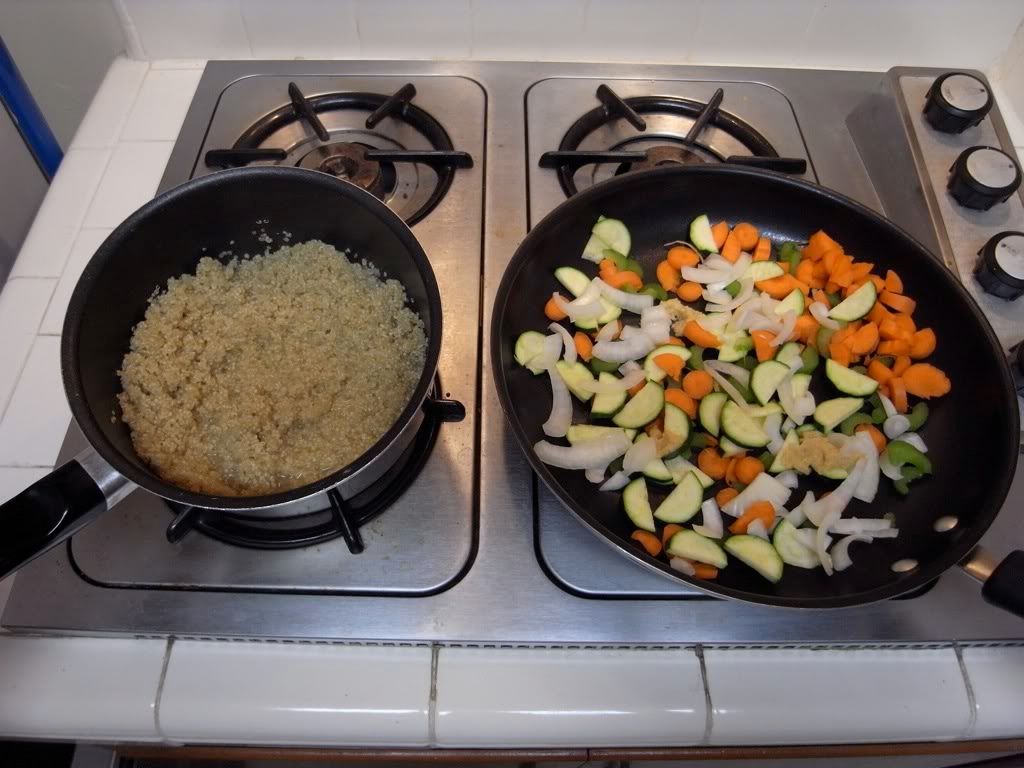 4. Add sautéed veggies to the quinoa. Stir. Serve!