I have never met a person more into pancakes than Jon! While skimming Yelp, I remembered that a friend mentioned
The Original Pancake House
in Kearny Mesa. Jon grew up eating his mom's own dutch apple pancakes and the second we saw a photo on their websites home page, it was decided this is where we'd be eating for breakfast.
OPH was super busy this morning, but tables were being cleared out quickly. I skimmed The Reader and after about 15 minutes we were seated. The waitress was nice, timely, helpful and on top of our coffee and water refills. If you don't already know this about me, service is more than half of what I base my experience at a restaurant on and OPH had great service!
I favor waffles to pancakes, so I went with a plain waffle, but got a side of warm apple syrup... sugary, sweet, wonderful! I was confused that they didn't have hash browns, but Jon pointed out to me that they were listed on the menu as American Fried Potatoes. All in all, OPH was better than I had expected.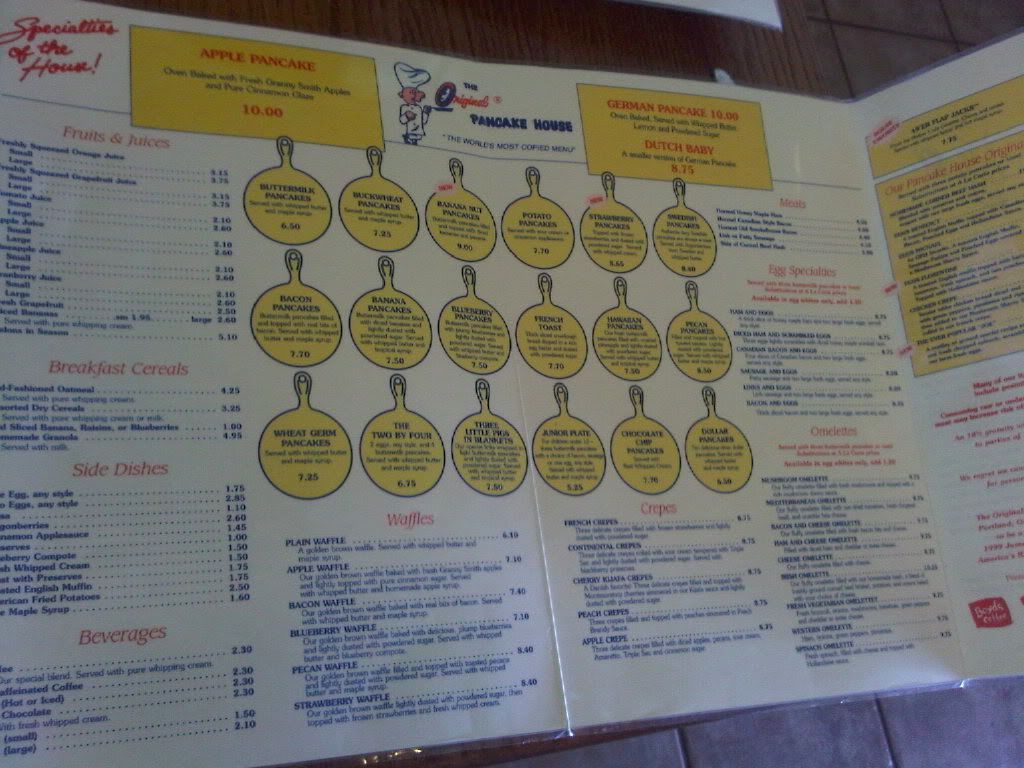 dutch apple pancake
Location: 3906 Convoy Street San Diego, California 92111
Kearny Mesa