Jon's sister is in town from Massachusetts for the week and we've made sure to feed her right. This is her first time in California and since Fitchburg is such an itty bitty town just outside of Boston, she has been very impressed thus far.
Emily has been vegetarian since elementary school so it's been a pleasure being able to take our guest to ALL the places I like to eat and not have to worry if they sell meat or "something
they
can eat". She has never been out for hibachi (aka teppanyaki), so
Benihana
was the perfect place for a good show and awesome food!
Since I've been going to Benihana for many, many years, I've somewhere along the line signed up for their
Chef's Club and every year I get a wonderful $30 gift certificate for my Birthday.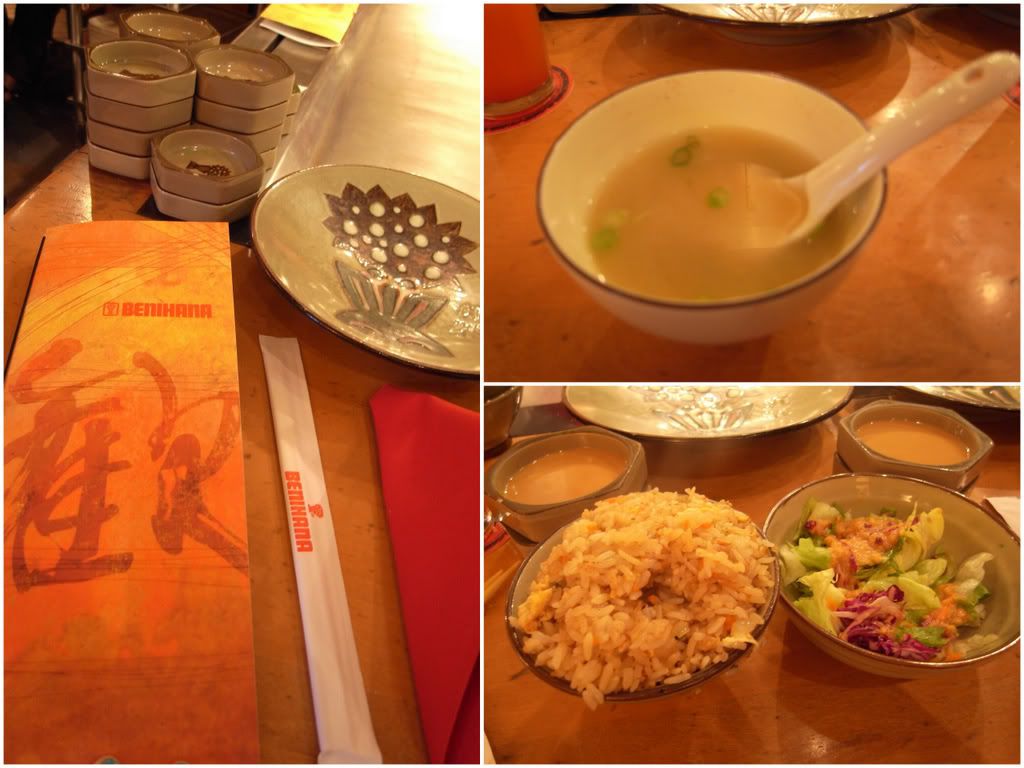 miso soup, the absolute best fried rice ever and Japanese salad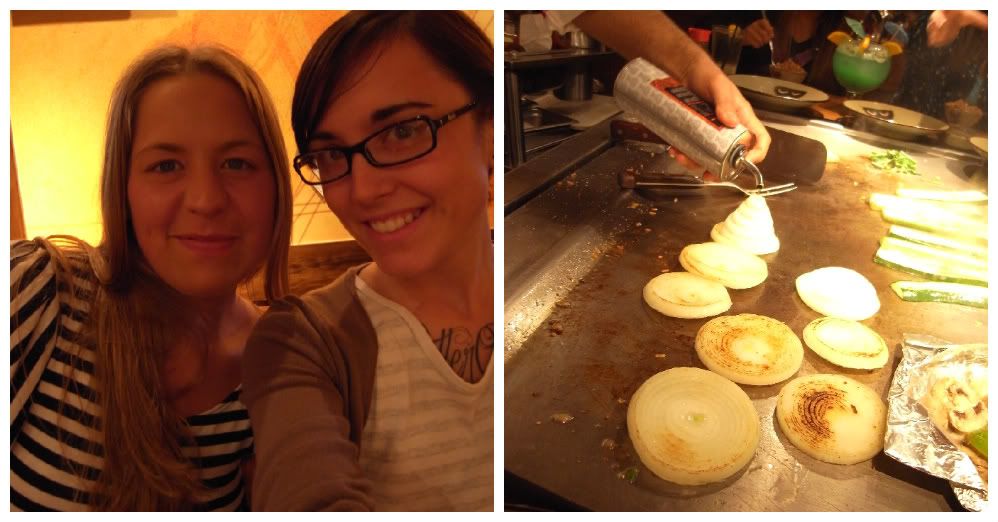 emily and my favorite… the onion volcano!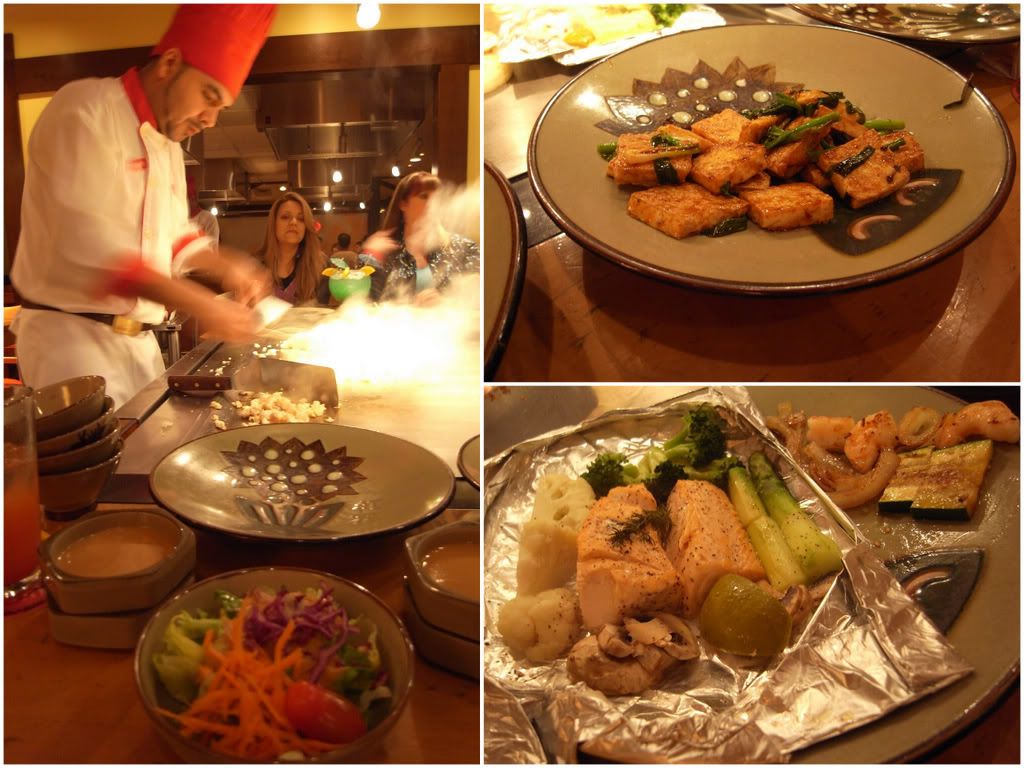 spicy tofu steak, salmon tsutsumi-yaki and hibachi veggies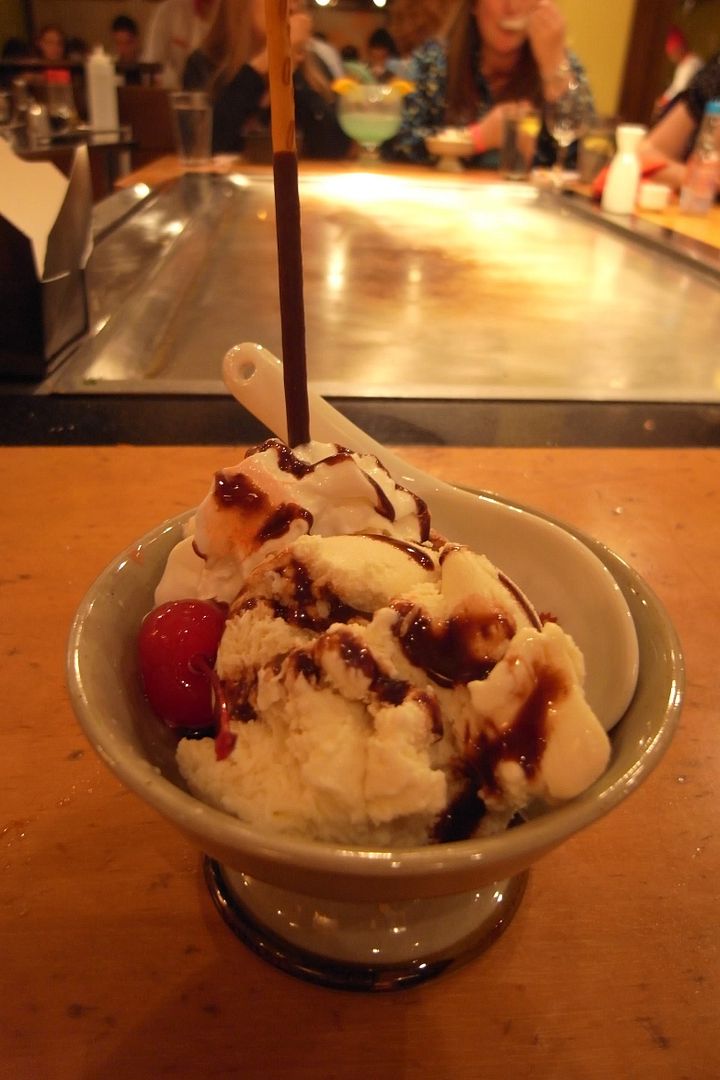 birthday dessert
Oh yeah! and the cutest, most talkative and friendly lady was sitting next to us. She looked familiar and it wasn't until they were leaving that she mentioned being an Aveda salon owner. Turns out she interviewed me twice for a receptionist position at her salon! I'm going to be a creep and email her… new friends? Haha
Location: 477 Camino Del Rio South San Diego, California 94115
+ all over the country!