So I've been on the eternal search for the perfect wedge ankle booties, I mean I've looked
everywhere
... and for
months
.
A couple weeks ago I found
these
on Urban Outfitters website. I flip flopped between buying them, looked at a million other sites and came to the conclusion that since my birthday was coming up, I've been waiting to own my very first pair of Campbells, oh and they were the perfect lace up wedge, I went for it. Even though I wear a 5.5, all the reviews said they ran small, so I nabbed the smallest size they had, a 6.
After having a horrific nightmare experience through UPS, I rerouted the shipment to my work and got them today! I tore through the box and they were even more beautiful in person. I ran in the back to try them on and to my surprise, they were too big! I walked around in hopes they would magically fit right, but alas I'm leaning toward "not working out". Womp Womp. I still wanted to share them here for you all to appreciate the beauty of them with me ::sigh::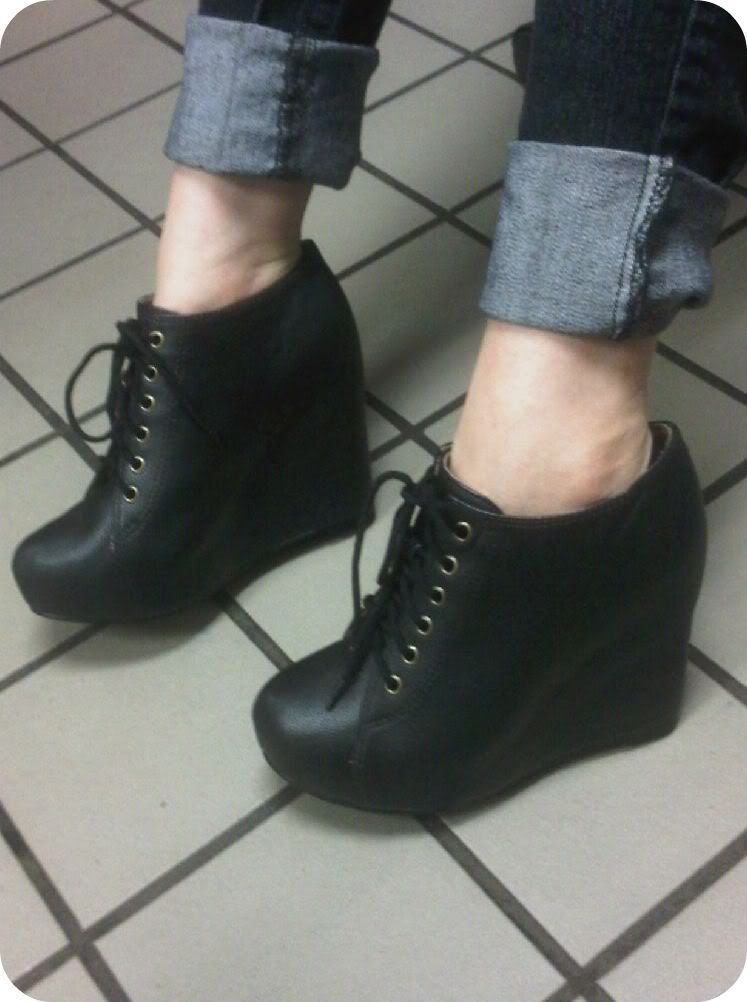 BUT
I'm still considering buying
bought
these
before I give up all hope. I was wondering if any of you ladies have had experience with buying shoes on eBay from another country? I'm aware that they will take a bit longer to get here (as they are coming from Hong Kong or South Korea) and they are listed in USA sizes, but I'm not entirely sure if they will match up right to ours. Any suggestions or comments?