Yesterday I tried the NEW Quorn meatless and soy-free
Cheeseburger patties. They had a smoky hint to them and had I known beforehand what they would taste like, I would have smothered the bad boys in bbq sauce!
Just as well, I used my regular condiment of choice for burgers: cheese, tomatoes, pickles and ketchup... with a side of cute Toy Story Cheez-It's and a Sprite.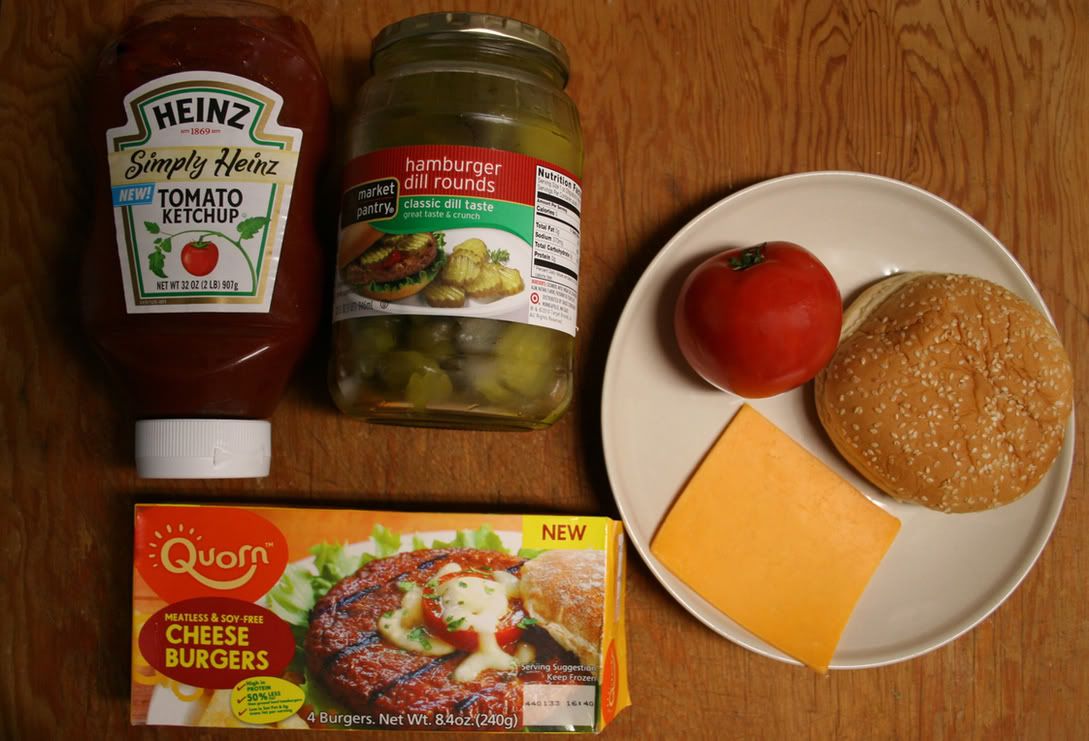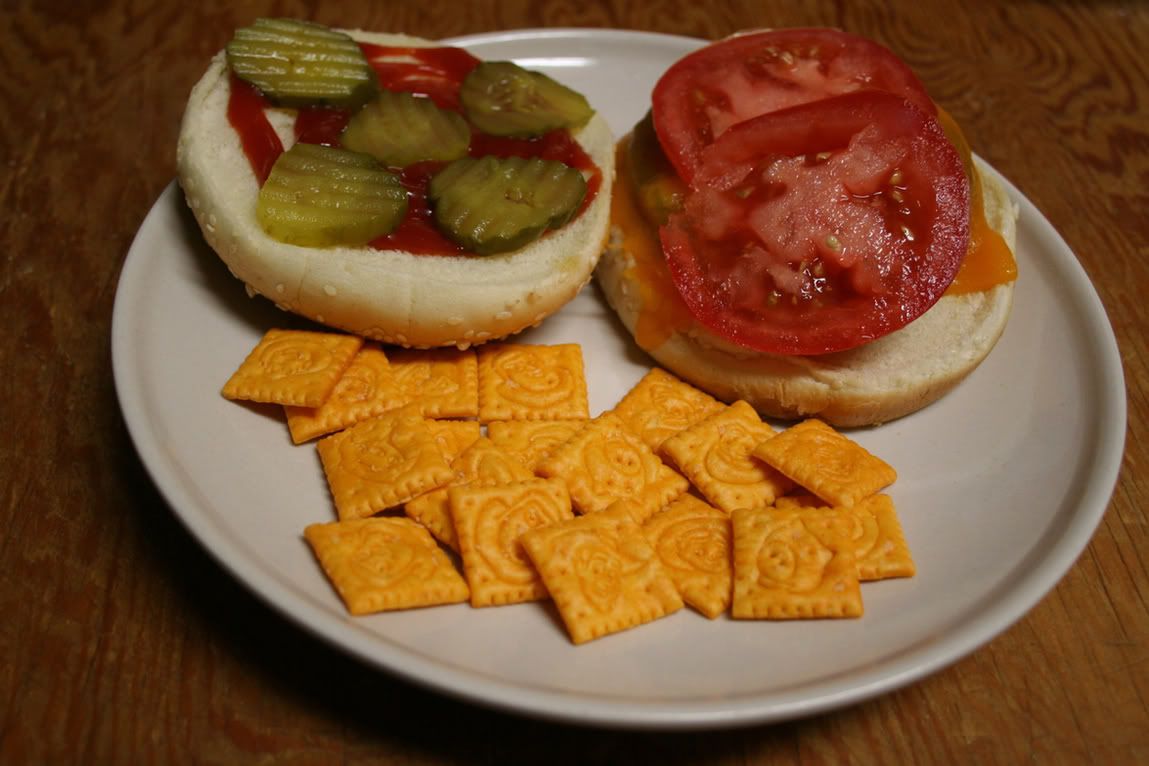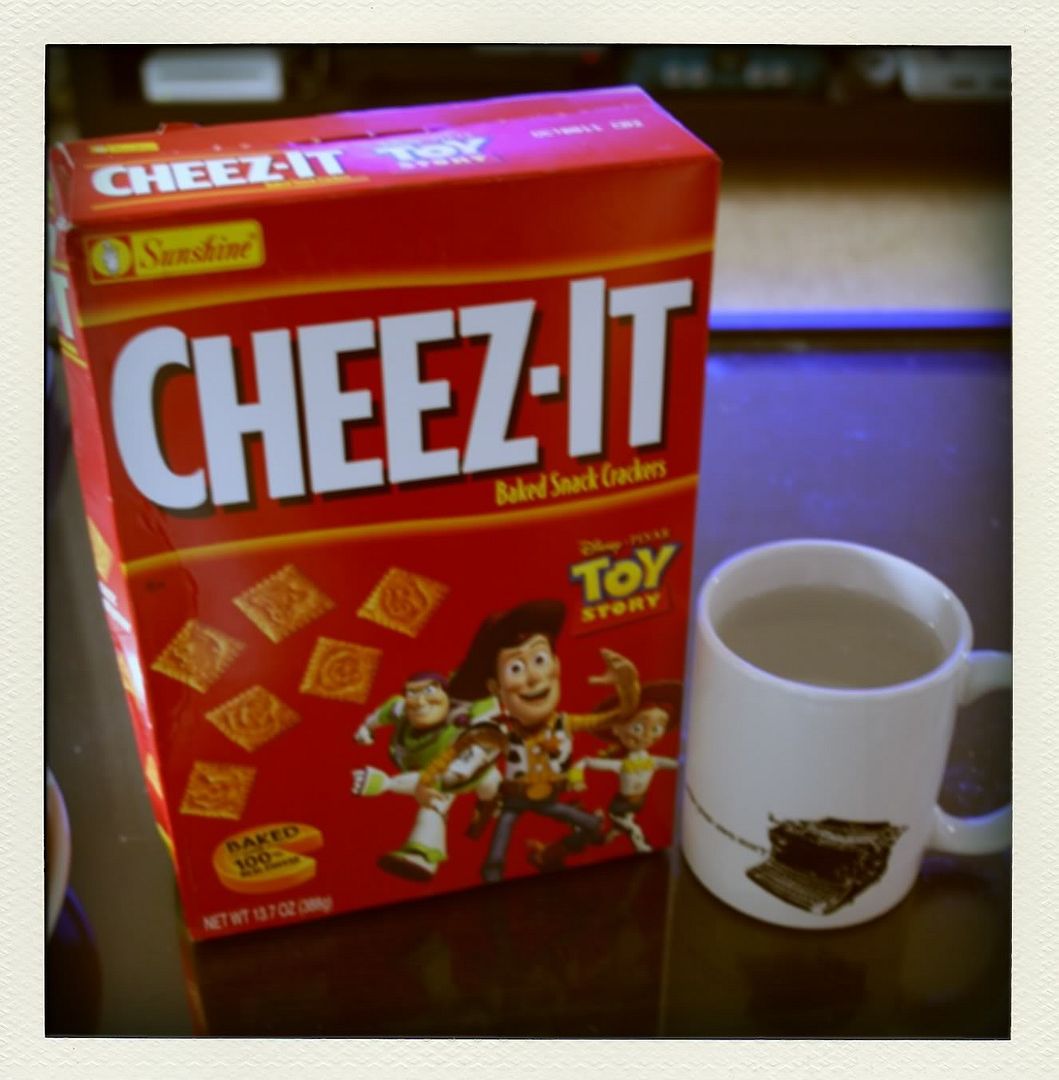 And get this, even if you eat meat, these cheeseburgers are high in protein with 50% less fat than ground beef hamburger.