I think Jon and I are the only people I know that would drive 200 miles just to get
Veggie Grill
for lunch. Since his sister is visiting, that was reason enough to make the trek to Irvine yesterday. Luckily I received my free
Birthday
meal postcard in time, which was an added bonus.
VG is an all vegan, healthy option to all of your favorite burgers, salads, sandwiches, wraps and comfort food. Recently VG announced their new buffalo wings (not yet on the
menu
) and it is was my first time trying them. Hands down my new favorite appetizer. If you have a VG near you, unfortunately only in the LA area for now, be absolutely positive to get these as an appetizer.
Before we left Orange County, it was necessary to stop at a nearby mall that we knew had a
Mrs. Fields
and carried my favorite cookie, butter toffee. It's nostalgic for me, as my mom used to always buy me a cookie when we would go shopping. Cherry on top to our awesome day.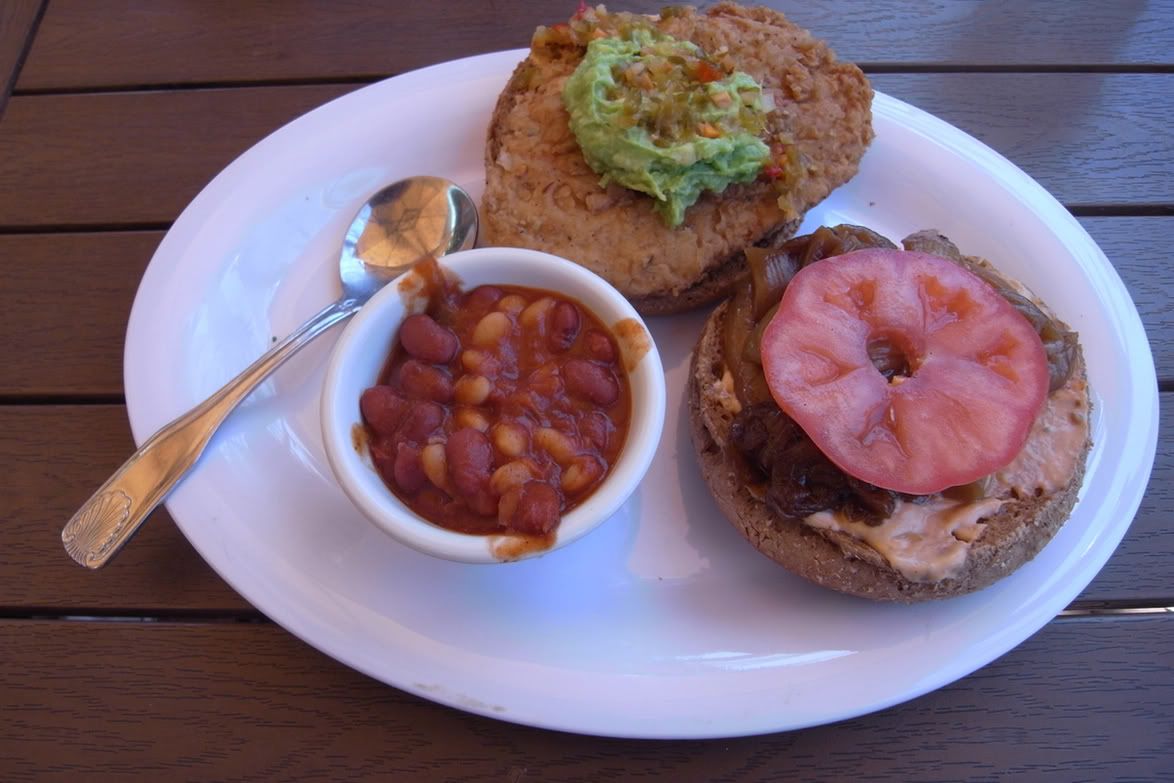 santa fe crispy chickin' sandwich with tomato, grilled onion, avocado mix and spicy vegan mayo with a side of chili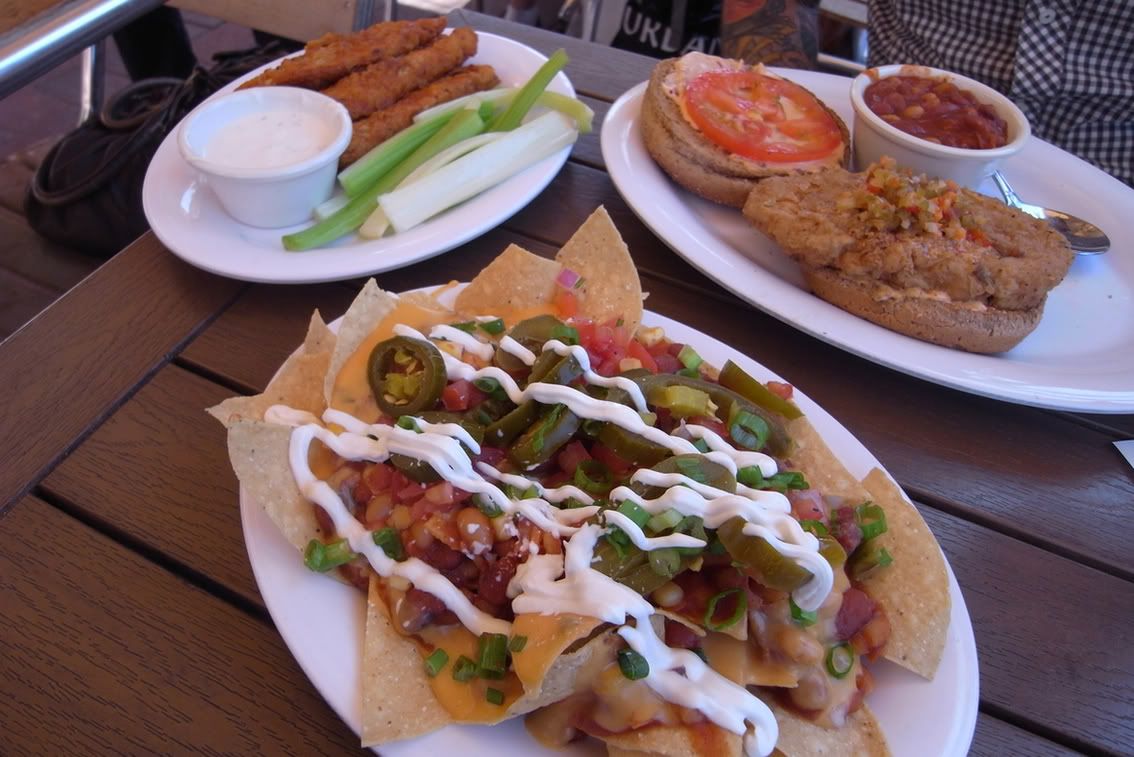 uptown nachos, (off the menu) buffalo wings and jon's plain santa fe sandwich