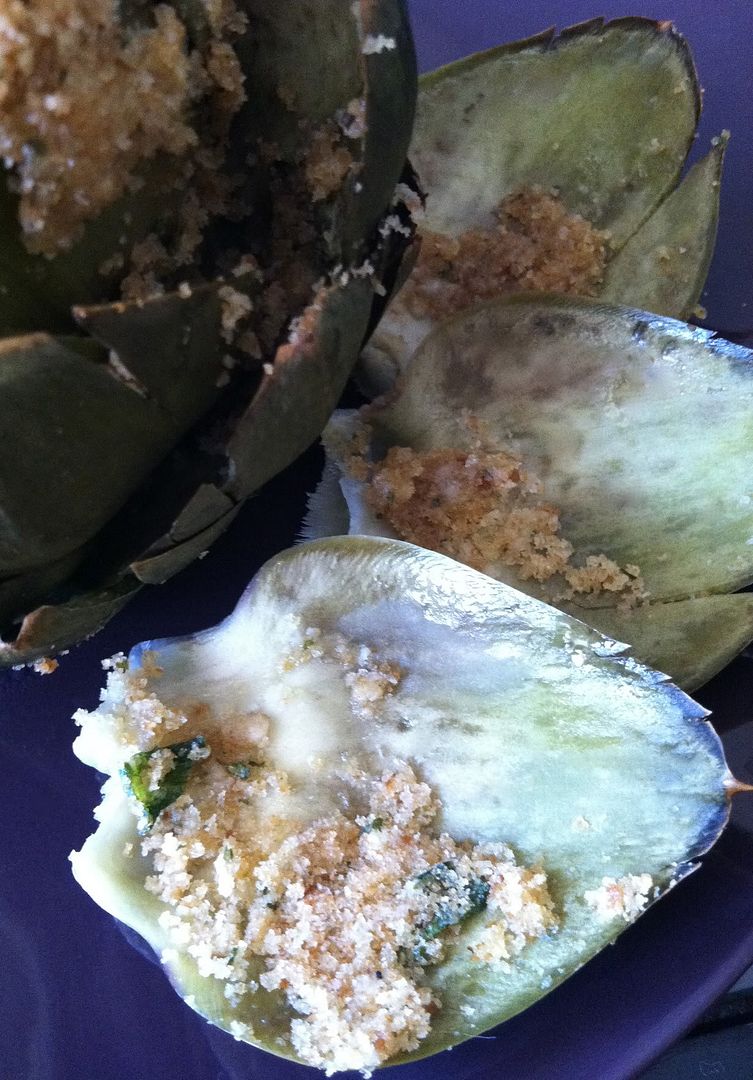 What you will need:
Artichokes
Squirt of lemon juice
Crushed cloves of garlic
Salt and pepper
Fresh basil
1/4 cup olive oil
1 cup italian-seasoned breadcrumbs
Directions:
1. Fill a large pot halfway with salted water and lemon juice, bring to a boil. Reduce to medium heat, add artichokes and cover. Simmer until the artichoke bottoms are fork-tender, about 40 minutes.
(Sometimes I get lazy and don't
trim the leaves
. This is obviously not mandatory, but makes the artichokes look prettier and the leaves won't be pointy and sharp. Do this before boiling.)
2. Once the artichokes are done boiling, drain and set aside.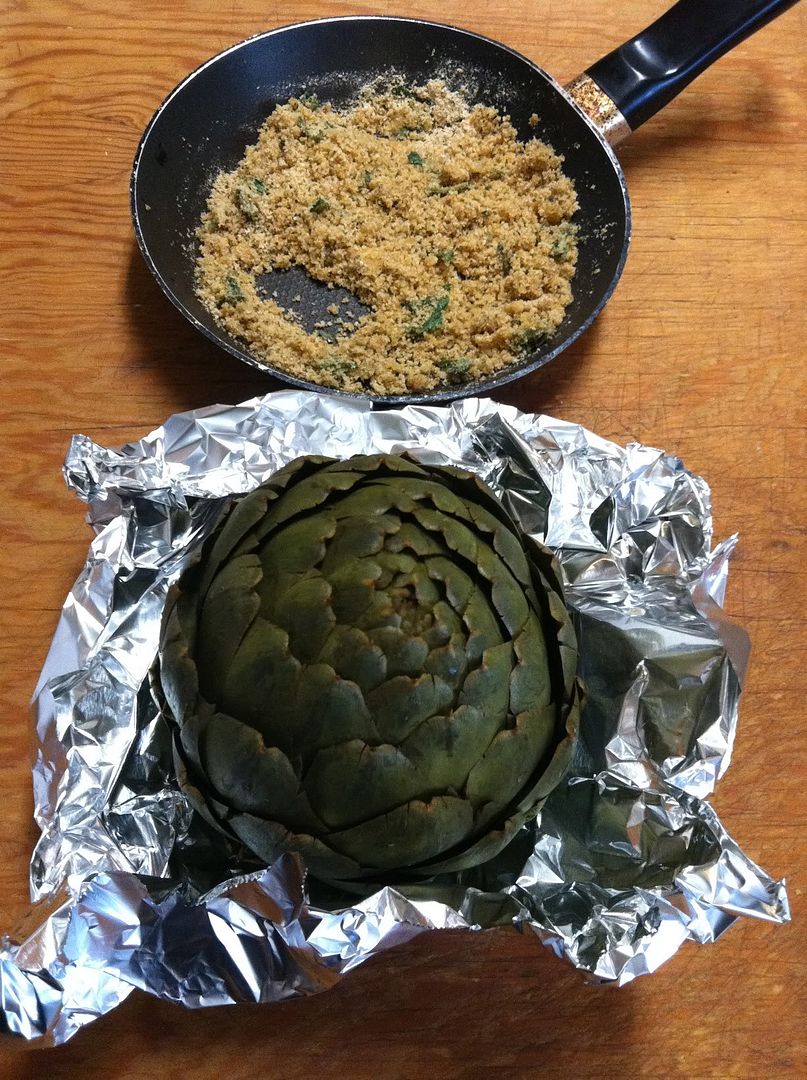 3. In a skillet, cook crushed cloves garlic and basil in 1/4 cup olive oil over medium-low heat until golden. Stir in 1 cup italian-seasoned breadcrumbs and cook until toasted, season with salt and pepper. Remove from the heat, let cool. Here you can opt to stir in 1 cup of shredded gruyère or parmesan cheese (I sadly forgot).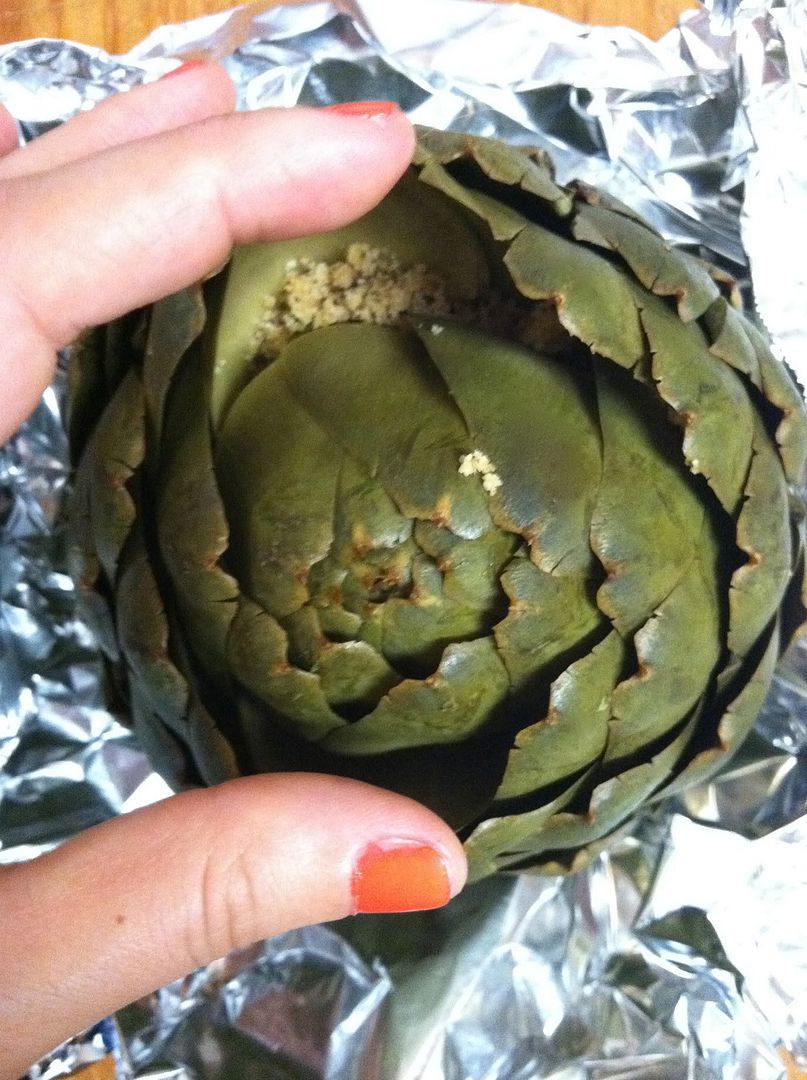 4. Arrange the artichokes in a sheet of tin foil on baking sheet and splay the leaves. Sprinkle the breadcrumb mixture between the layers. Drizzle a small amount of olive oil on top and bake at 400° for about 20 minutes.