A bit overdue, but for my birthday this year I wanted Funfetti cupcakes, and to be experimental, made with diet soda in place of eggs, oil and water. Not that I care, but it's like half the calories! Jon made the cupcakes (and took the pictures) and they actually turned out really good! I was going to have him write this entry, but after 2 months of waiting... I'm going to take you through it step by step myself.
What you will need:
Cupcake liners
Basic cake mix
1 can of diet soda
1 tub of frosting (or get fancy and make homemade frosting!)
Sprinkles of your choice
*Make sure to use clear sodas for white cakes and dark sodas for dark cakes. Also, only use diet soda! I was a little hesitant at this because I can't stand the taste of diet sodas, but regular soda has too much sugar (trust me, your cake mix has plenty!) and you actually can't tell once cooked!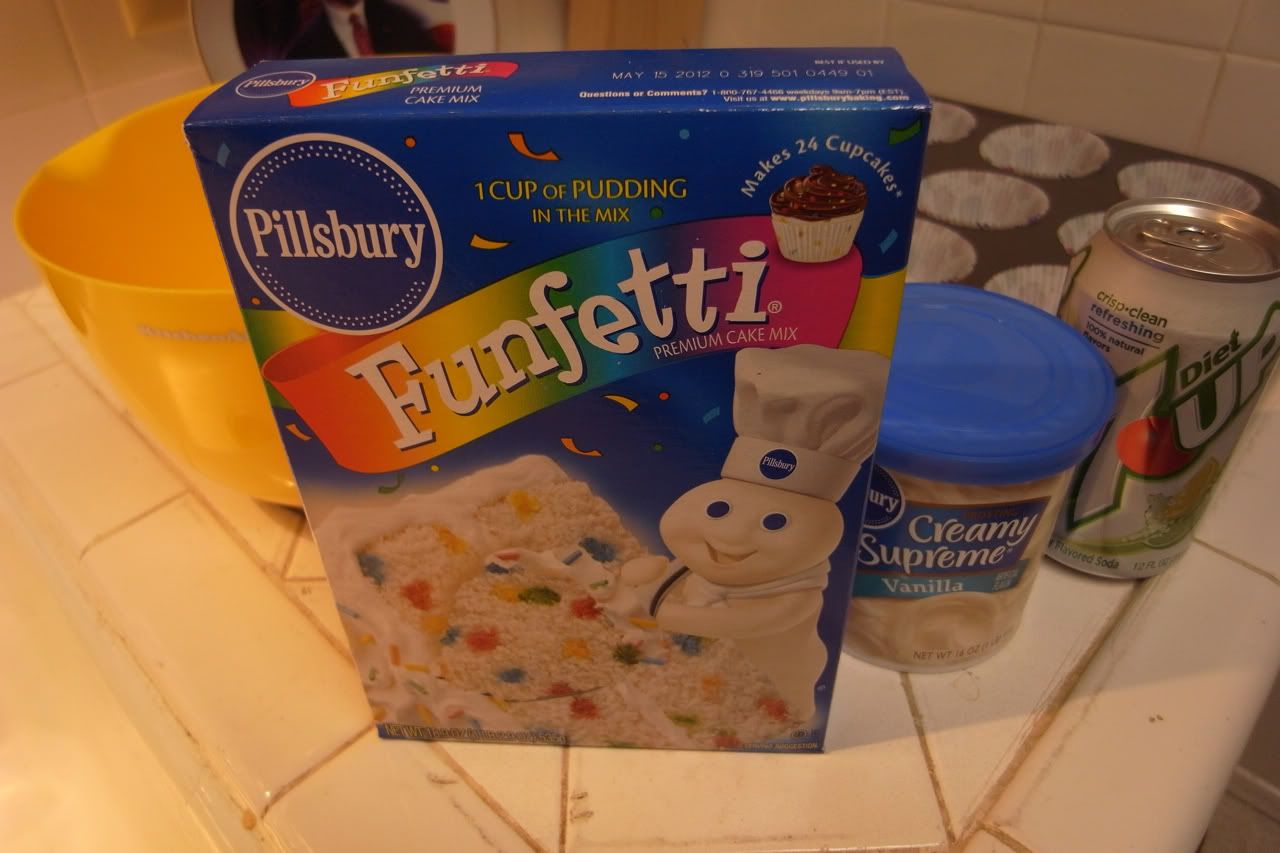 Directions:
1. Preheat your oven to 350 degrees. Line cupcake pan with paper cupcake liners.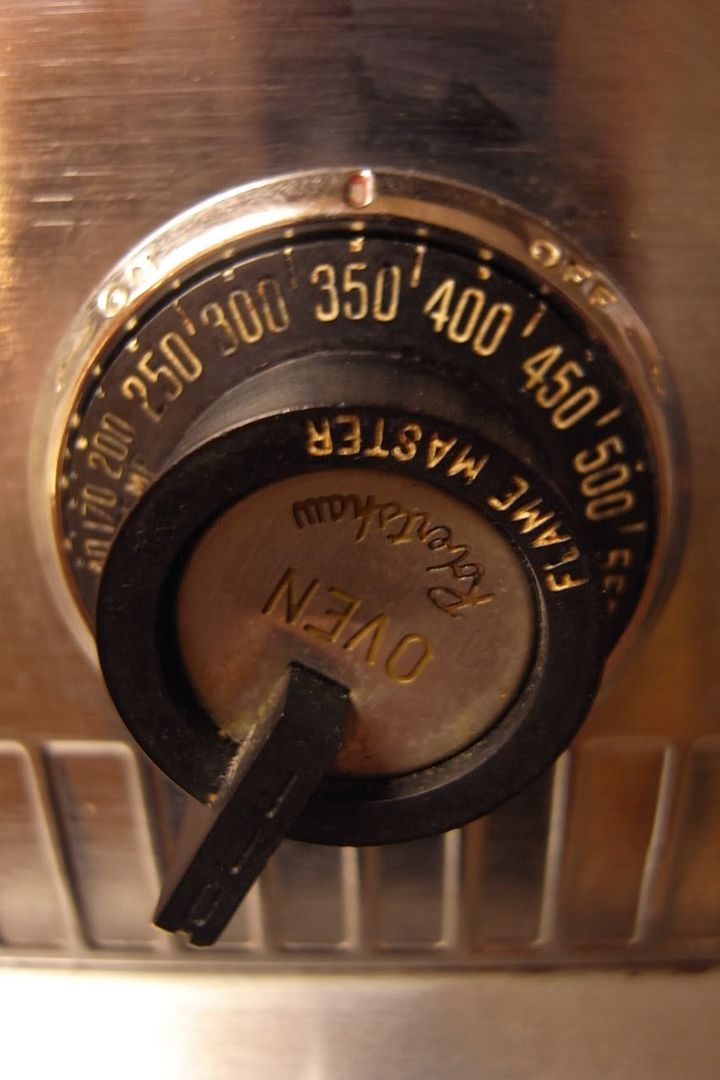 2. Blend cake mix and diet soda in large bowl, you can use an electric mixer or whisk by hand.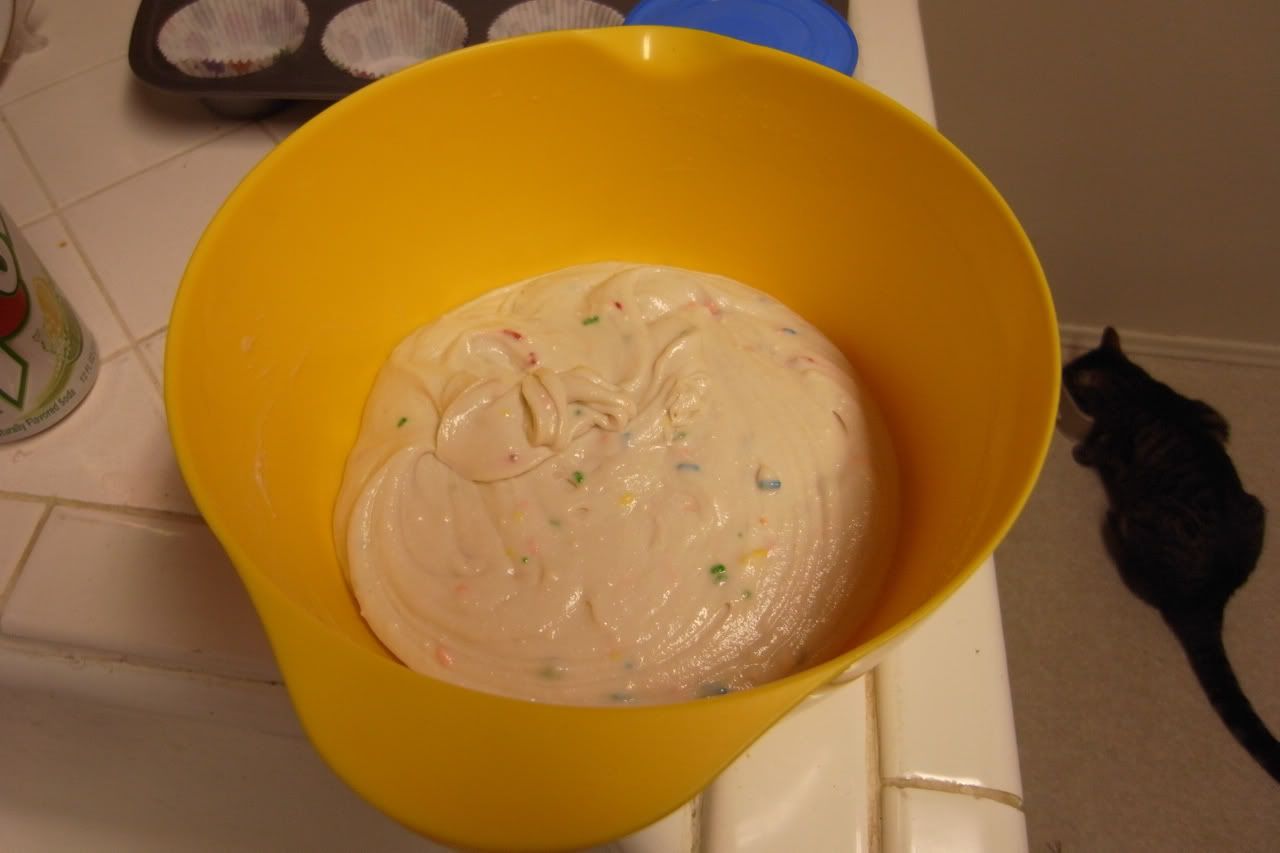 3. Fill cupcake liners 3/4 of the way with cake mix.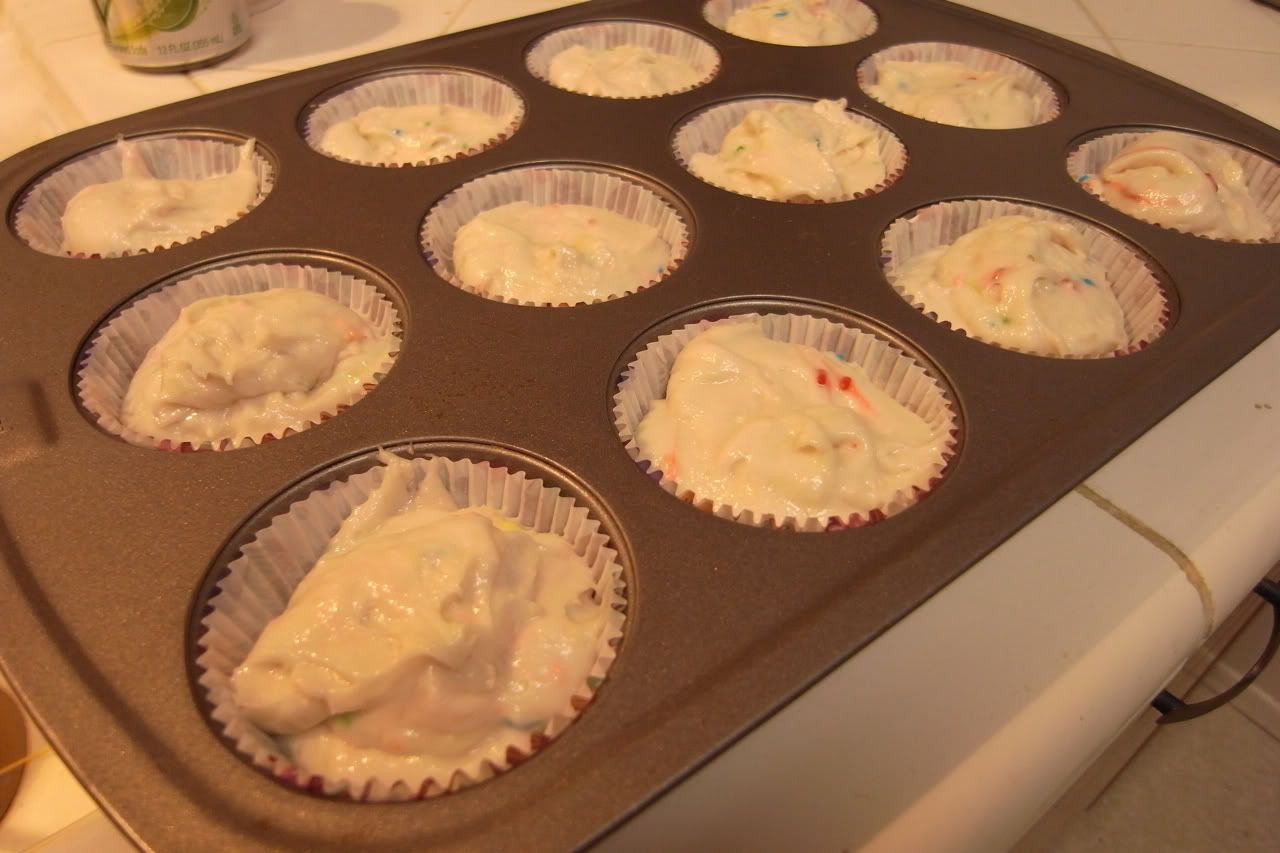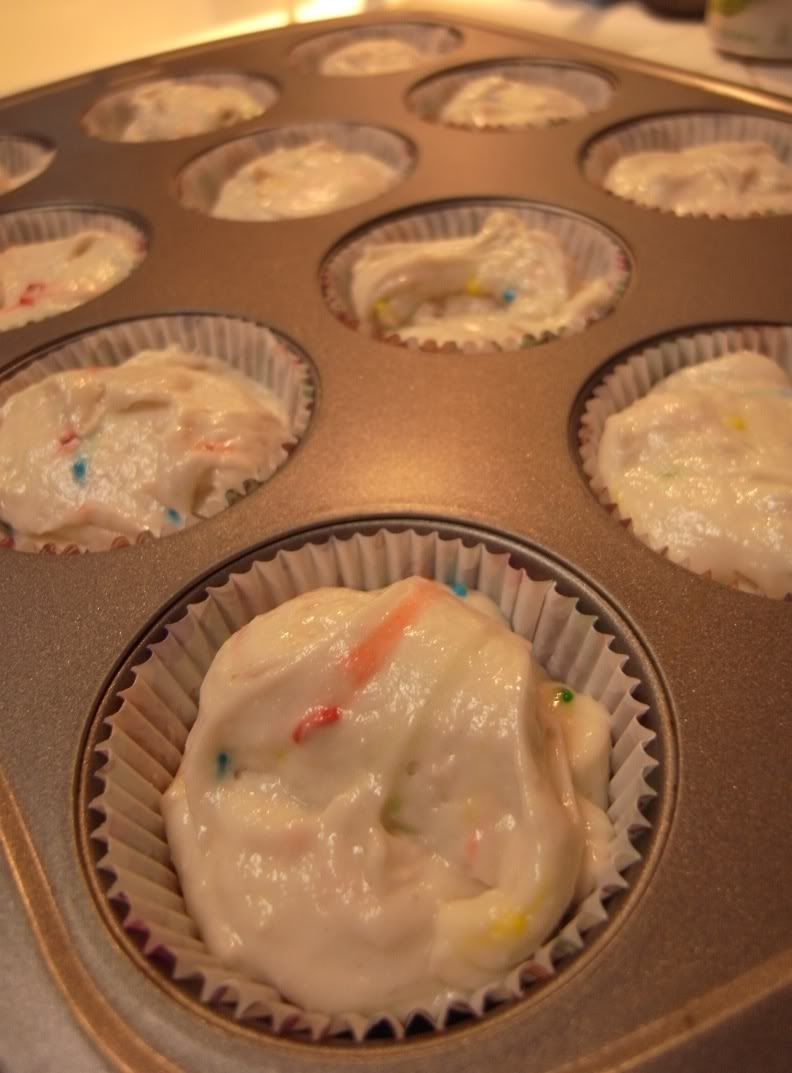 4. Bake for 18-22 minutes (make sure cupcakes are fully cooked by inserting toothpick, it should come out clean).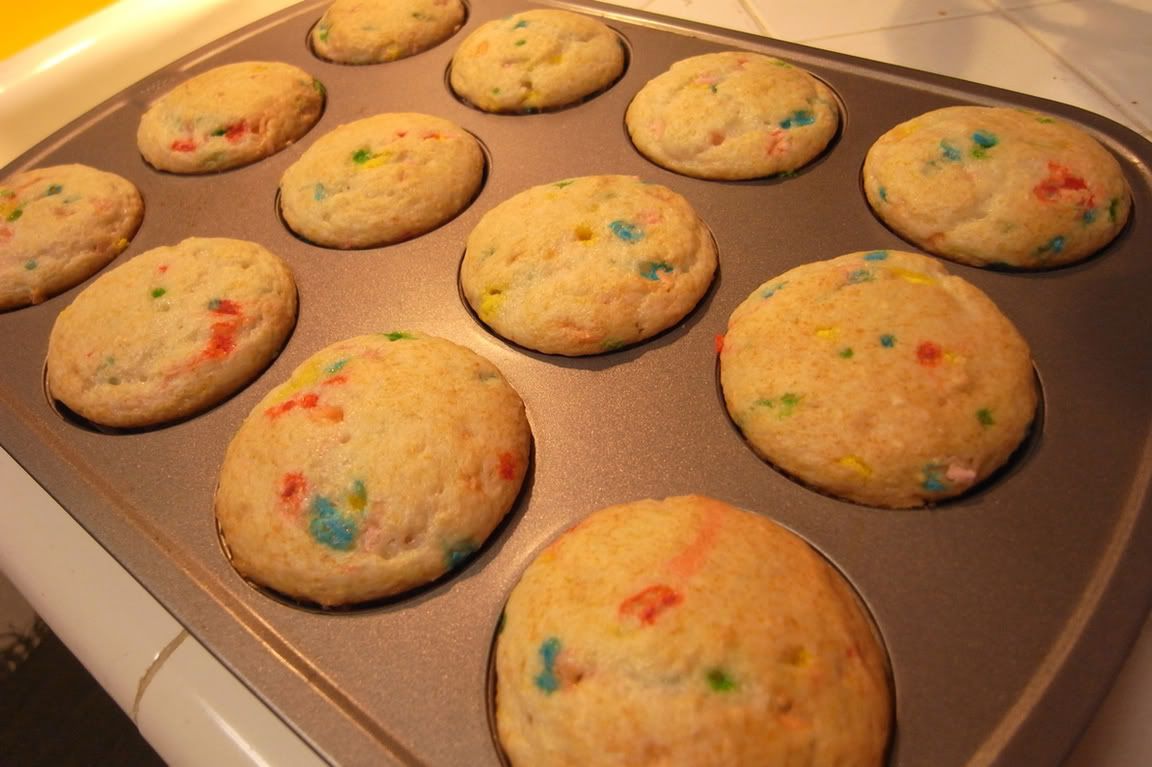 5. Frost and sprinkle these puppies.