I love a lot of basic noodle dishes: macaroni and cheese, buttered noodles, spaghetti and marinara. I make this capellini pasta quite frequently because it is very simple, but full of flavor!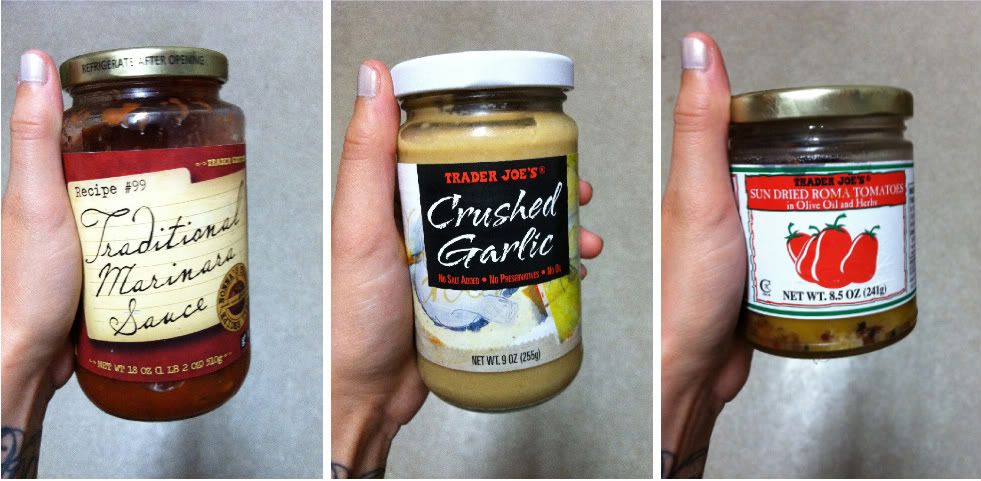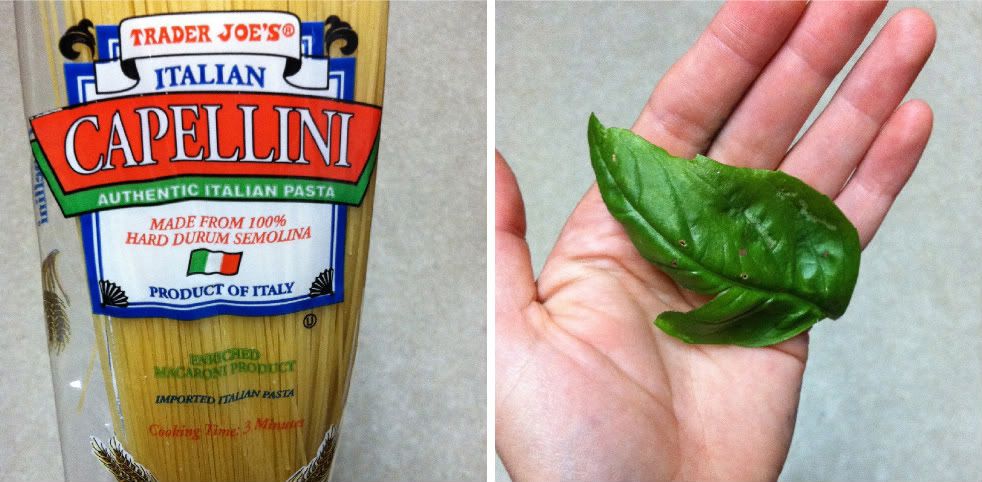 While the capellini (angel hair) is boiling, in a separate pan sauté some garlic and sun dried tomatoes in butter. Once the noodles are cooked, drain and add them into the sauté mix. Pour a small amount of marinara sauce over the noodles, chop up some fresh basil and sauté for a minute or two until everything is hot and cooked to perfection.
more Trader Joe's posts
here
.