I originally got the idea for these pesto bagels from a creation I have been custom ordering at
Einstein Bros. Bagels
for EIGHT years! It's my favorite bagel so it was without question that at some point I would be sharing the recipe here!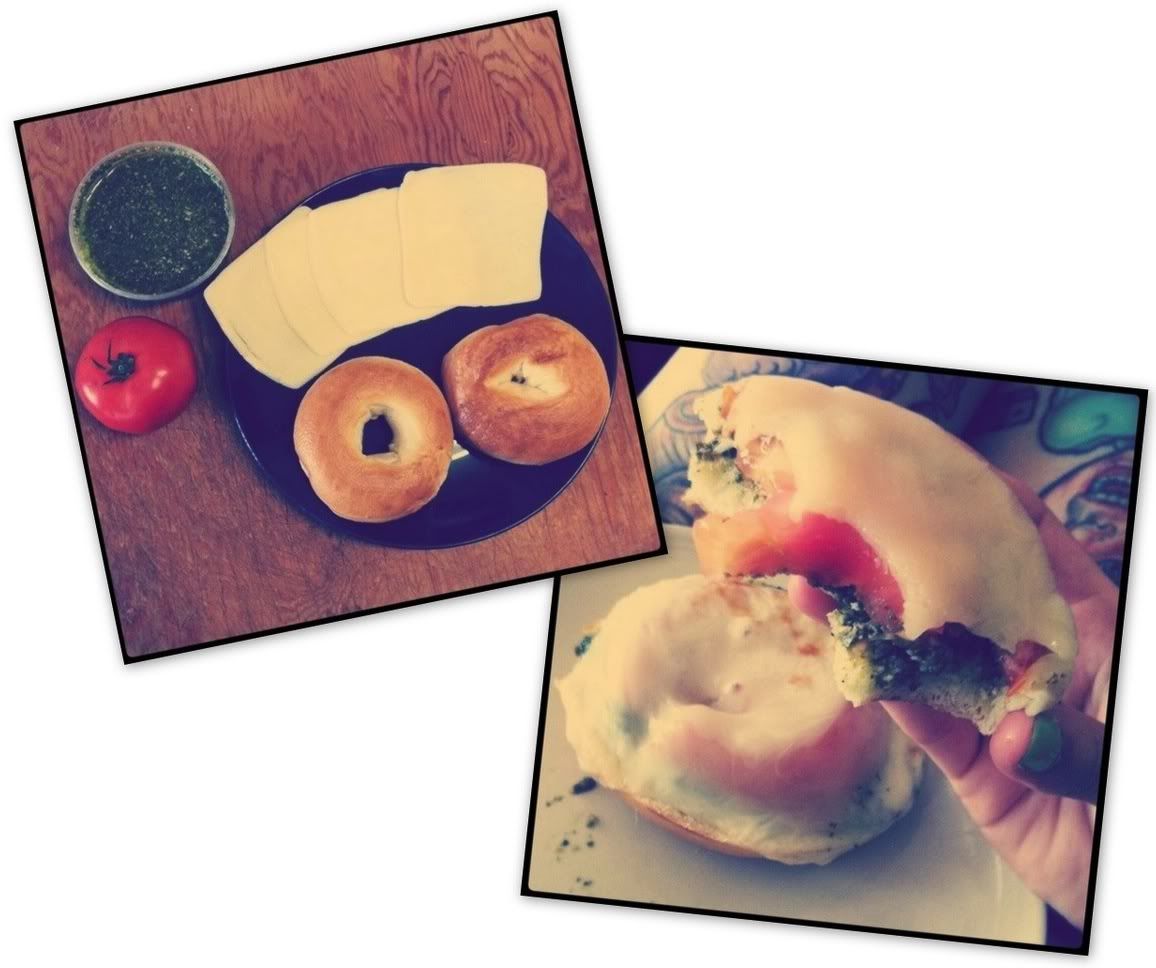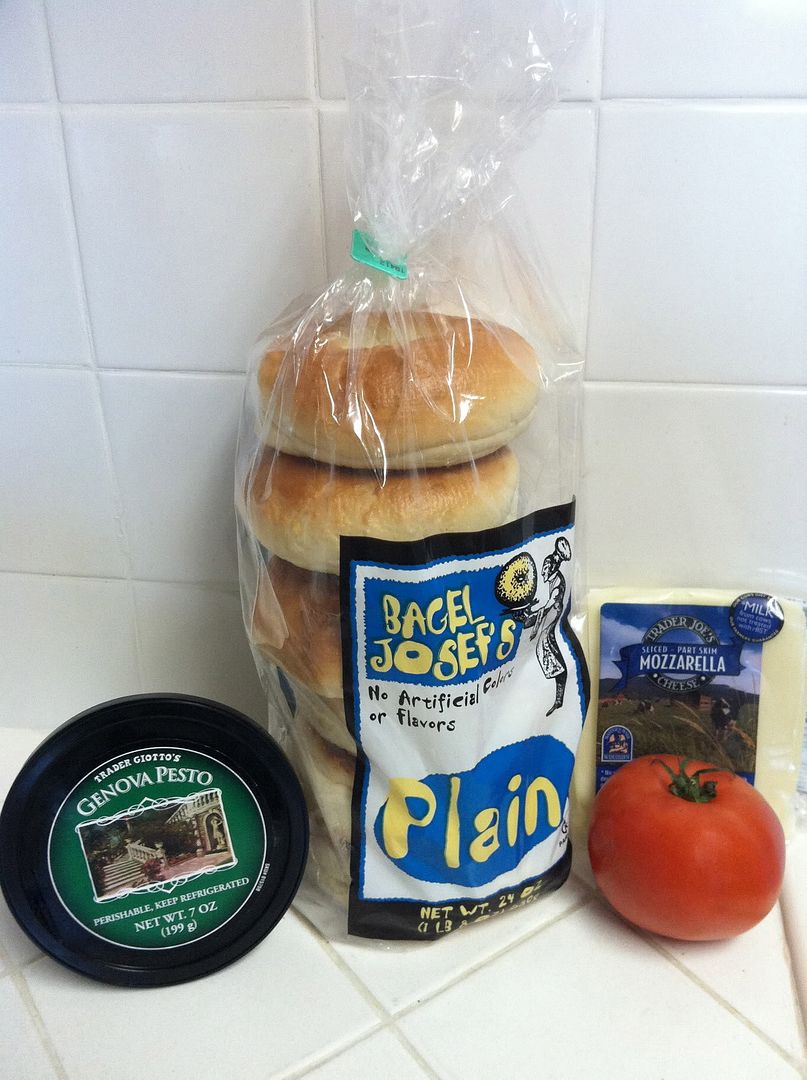 What you will need:
bagels, pesto, mozzarella cheese and a tomato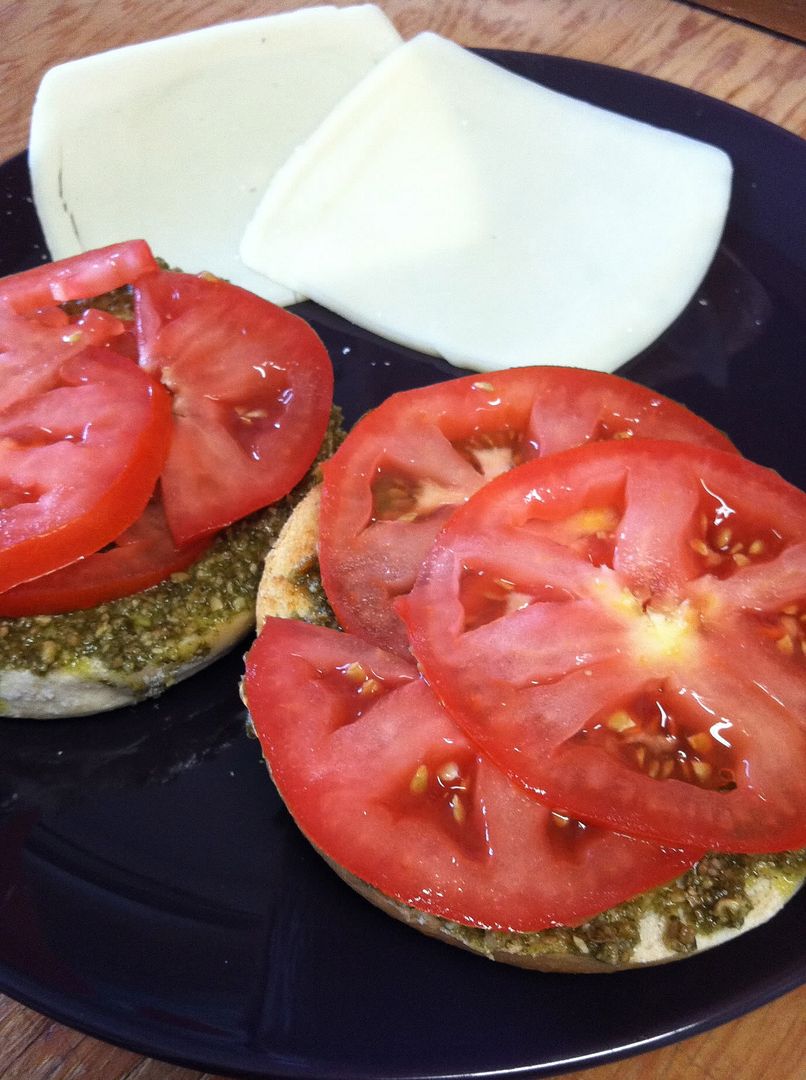 1.
Cut bagel in half and lightly toast. You will be putting them back in the toaster oven to melt the cheese, so don't over toast them.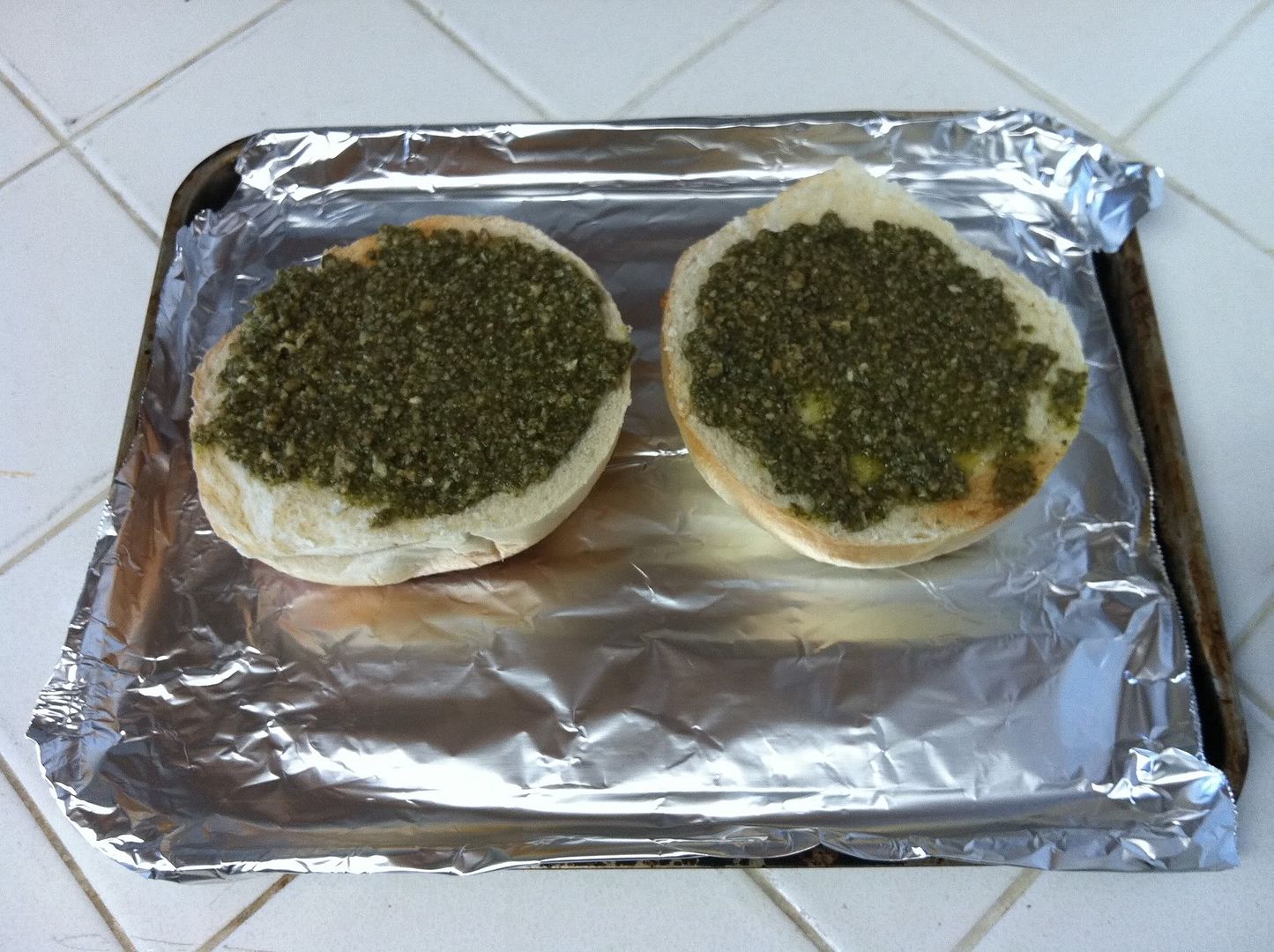 2.
Spread on some pesto.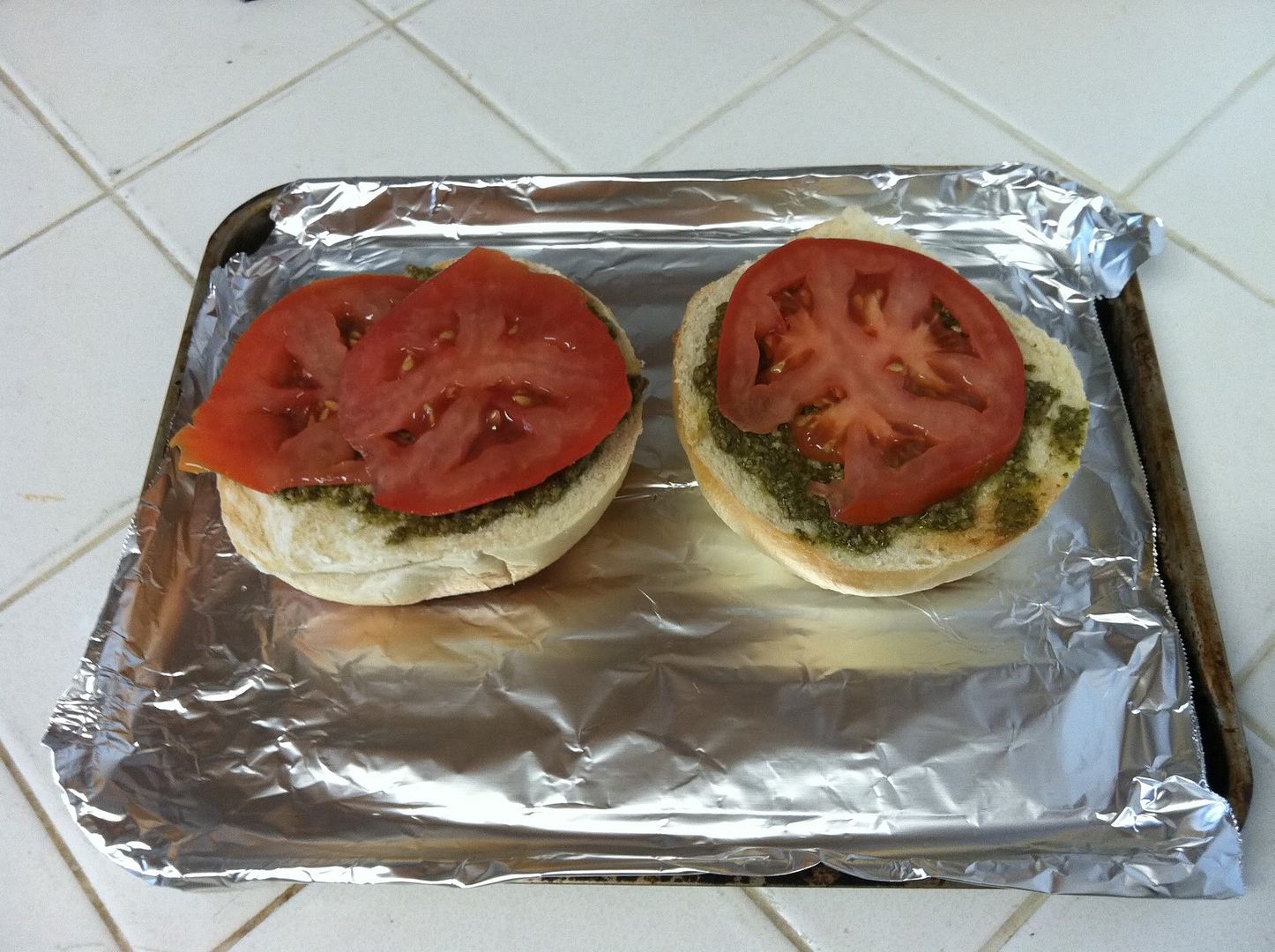 3.
Slice a tomato and add a couple slices to your open faced bagel.
4.
Place a slice of mozzarella cheese over the top of each bagel and put back in the toaster oven to melt.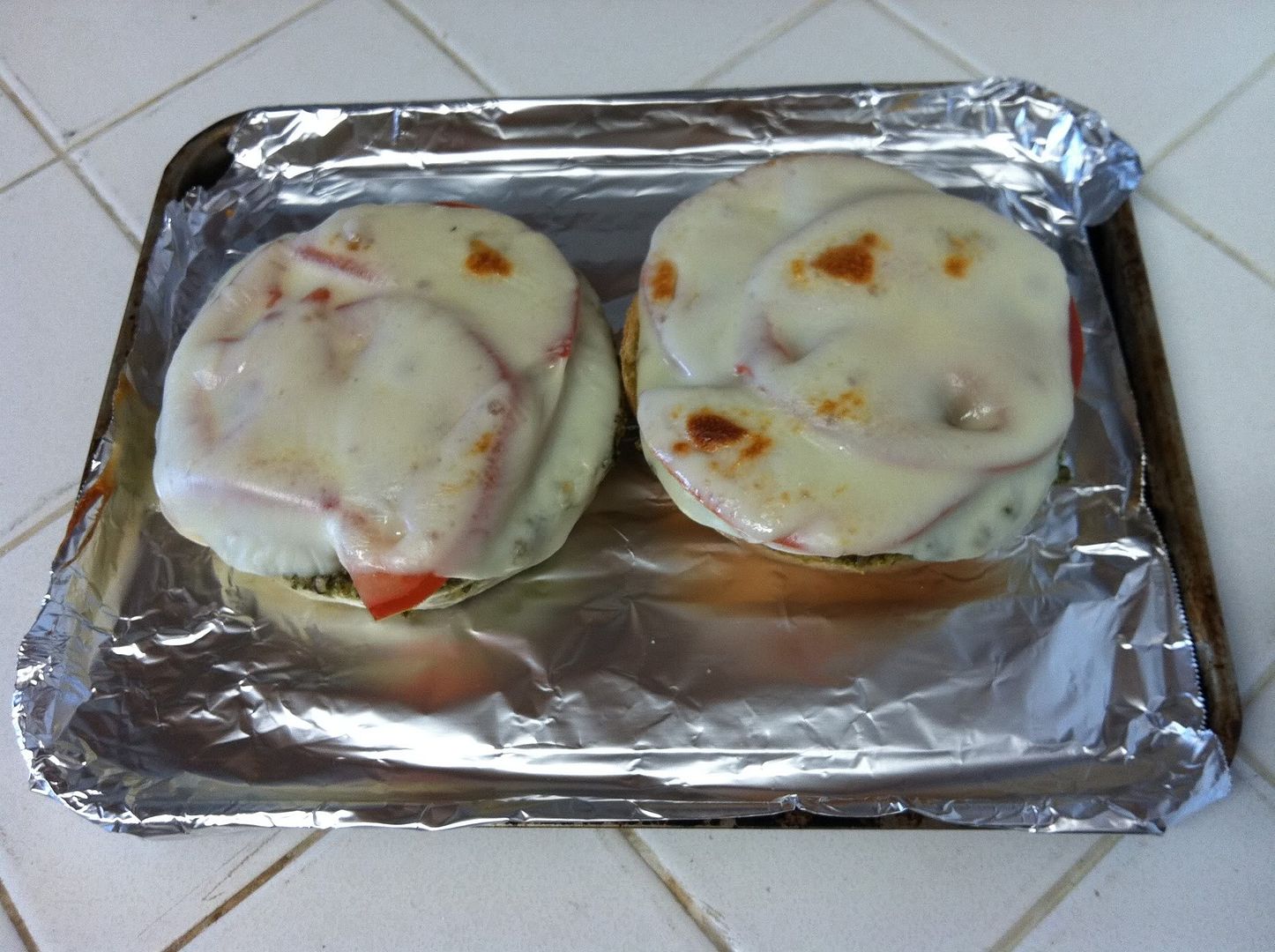 Sometimes I even add a bit of garlic salt to the top.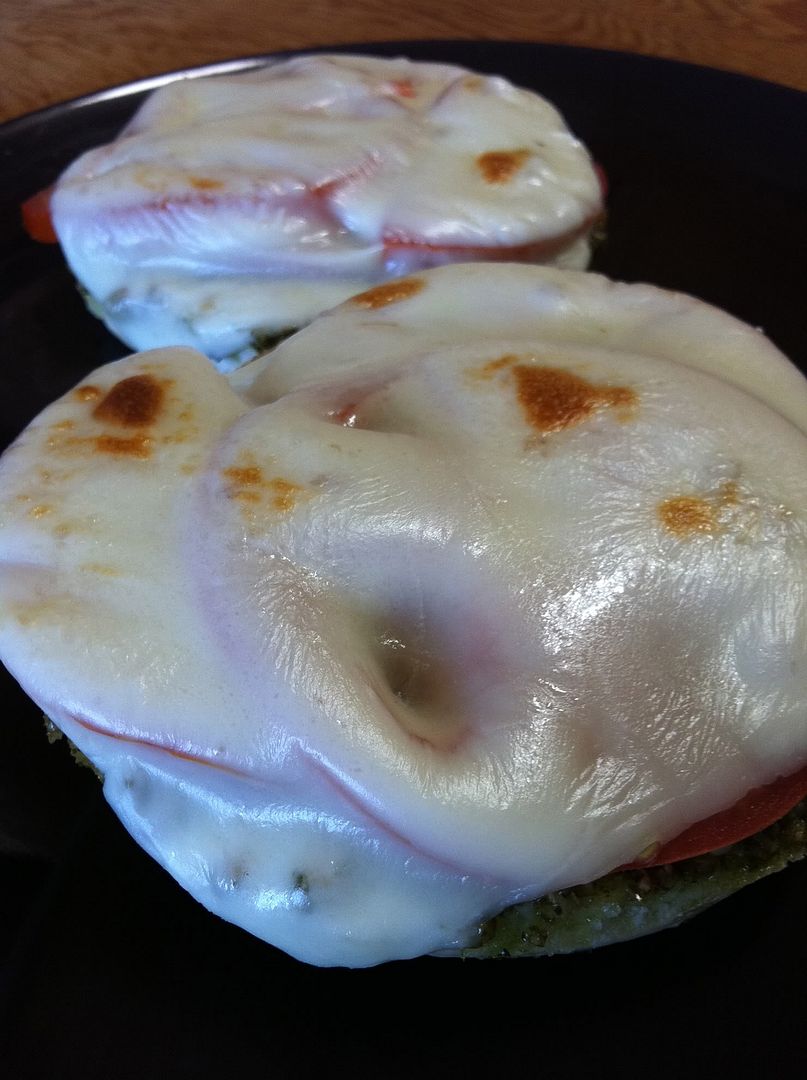 find more Trader Joe's posts
here
.