I can't believe it's already July! June came and went in the blink of an eye and my favorites are a little late, oops.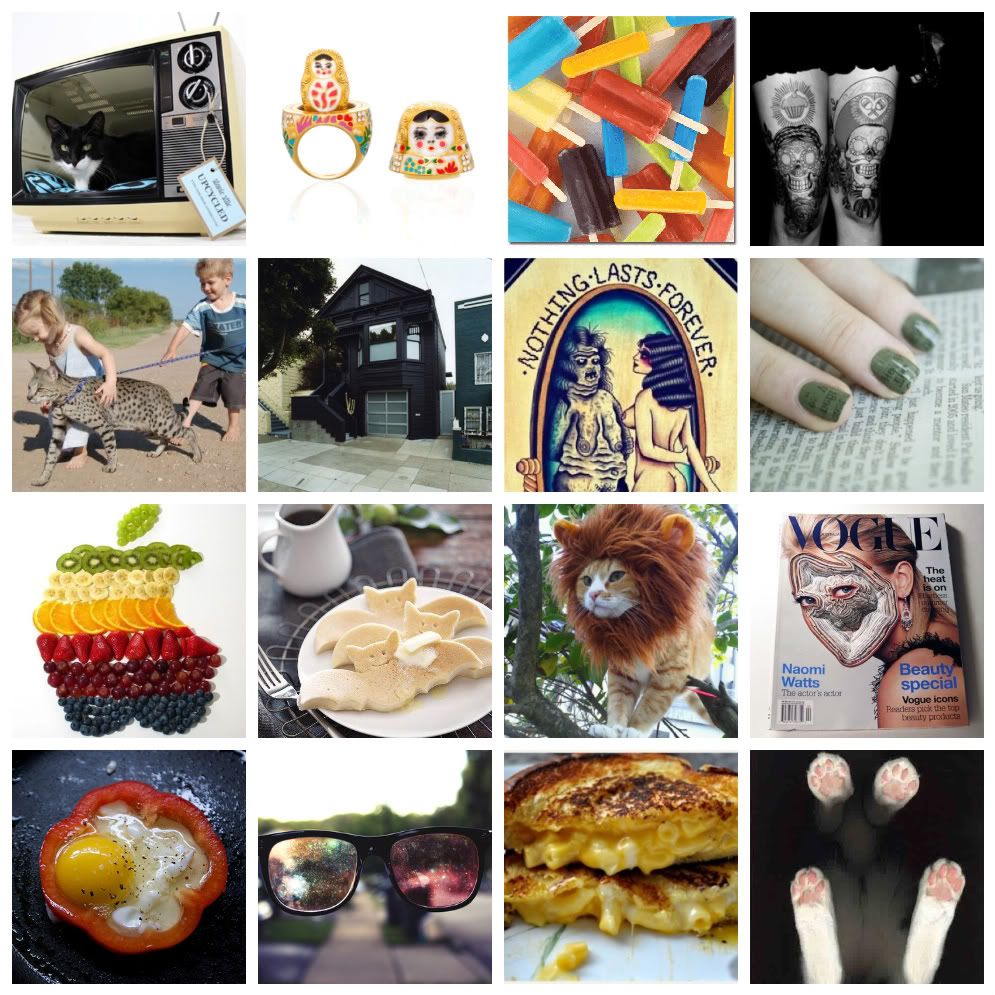 [click image to make bigger!]

adorable upcycled television cat beds from atomic attic :: babushka ring :: classic summer treat :: go big :: i would like one savannah cat please :: dream house :: nothing lasts forever (would love to give credit to the artist if anyone knows) :: newspaper nails :: apple :: bat pancakes! :: simba :: amazing cut out of a vogue cover :: must try for a delicious breakfast sandwich :: galaxy sunglasses :: grilled mac n cheese, yum :: scanning kitten paws
side note: everything without a link I either took myself or found via tumblr.
If they are your photos, please leave a comment, as I would love to give credit where it is due :)