I'm not a curry fan, but
Evergreen
made me a true believer once upon a time so Jon and I like to make a similar yellow curry with potatoes and carrots when I'm missing home...
Evergreen curry vs. Trader Joe's curry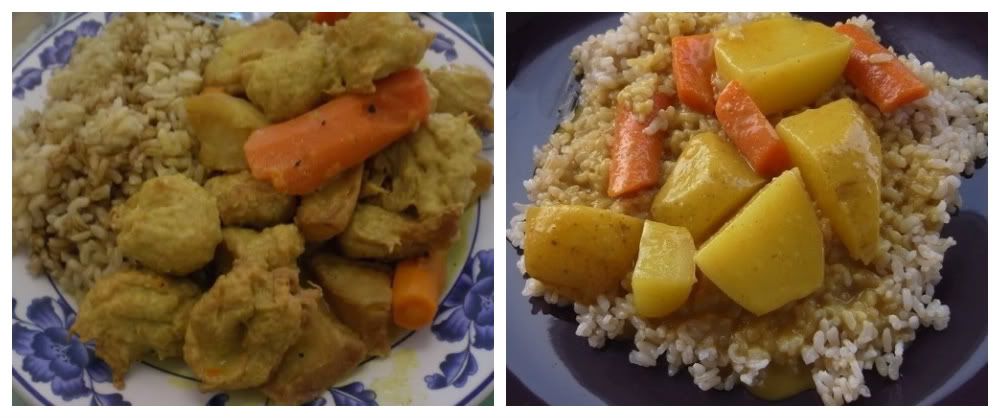 What you will need:
6-8 small yellow potatoes
3 whole carrots
1 bottle thai yellow curry sauce
1/2 can light coconut milk
brown or white rice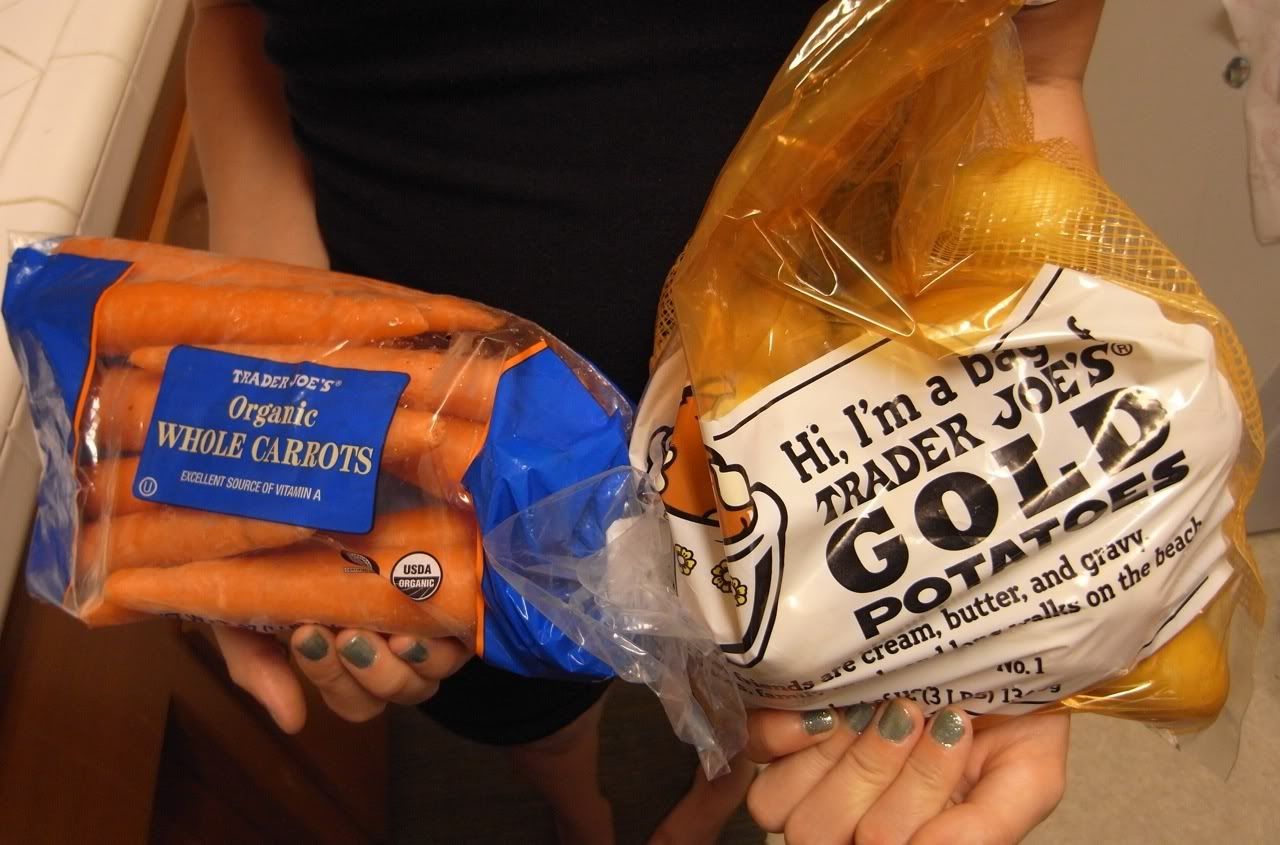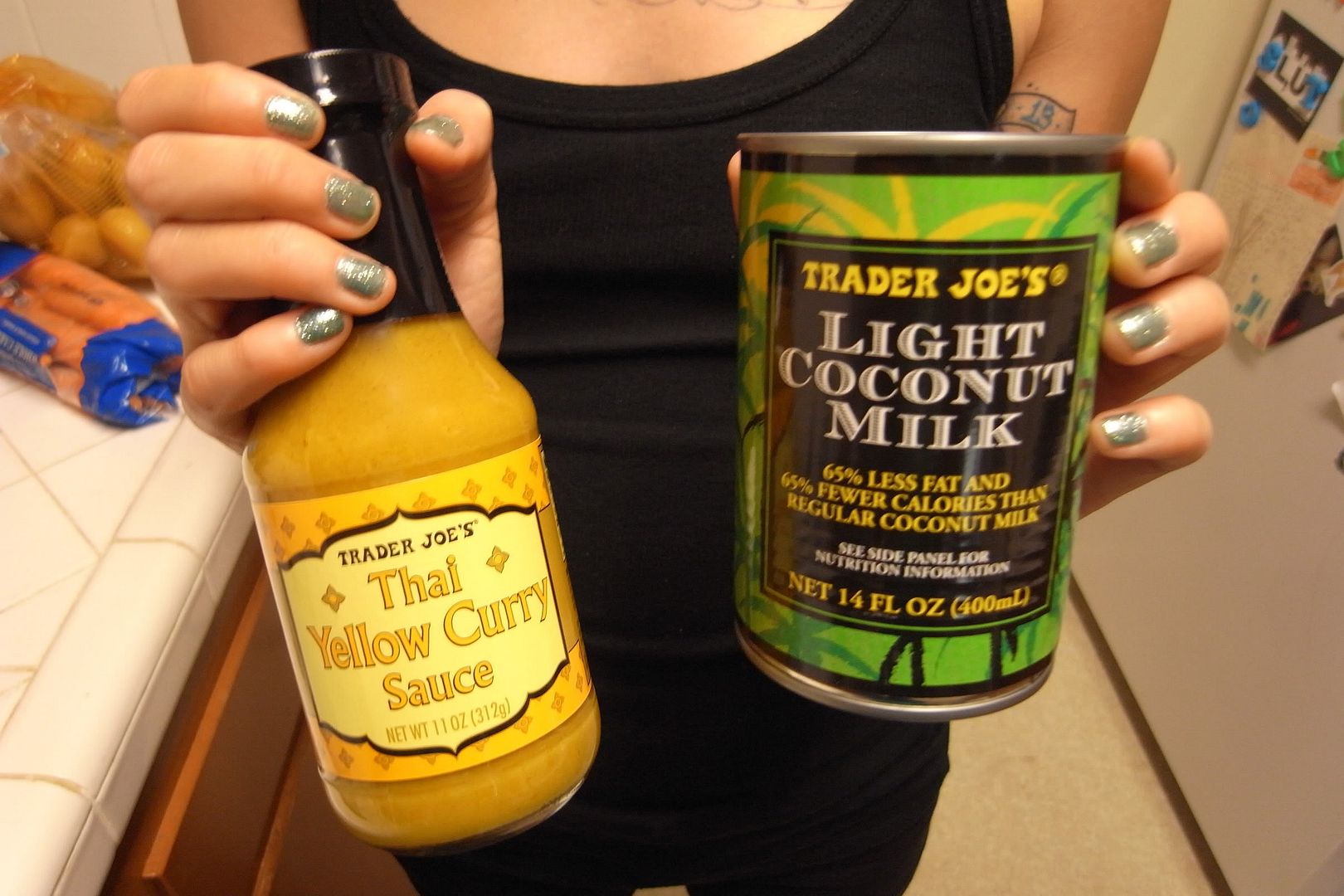 Directions:
1. Cut potatoes and slice carrots into bite size pieces and boil them together in a pot.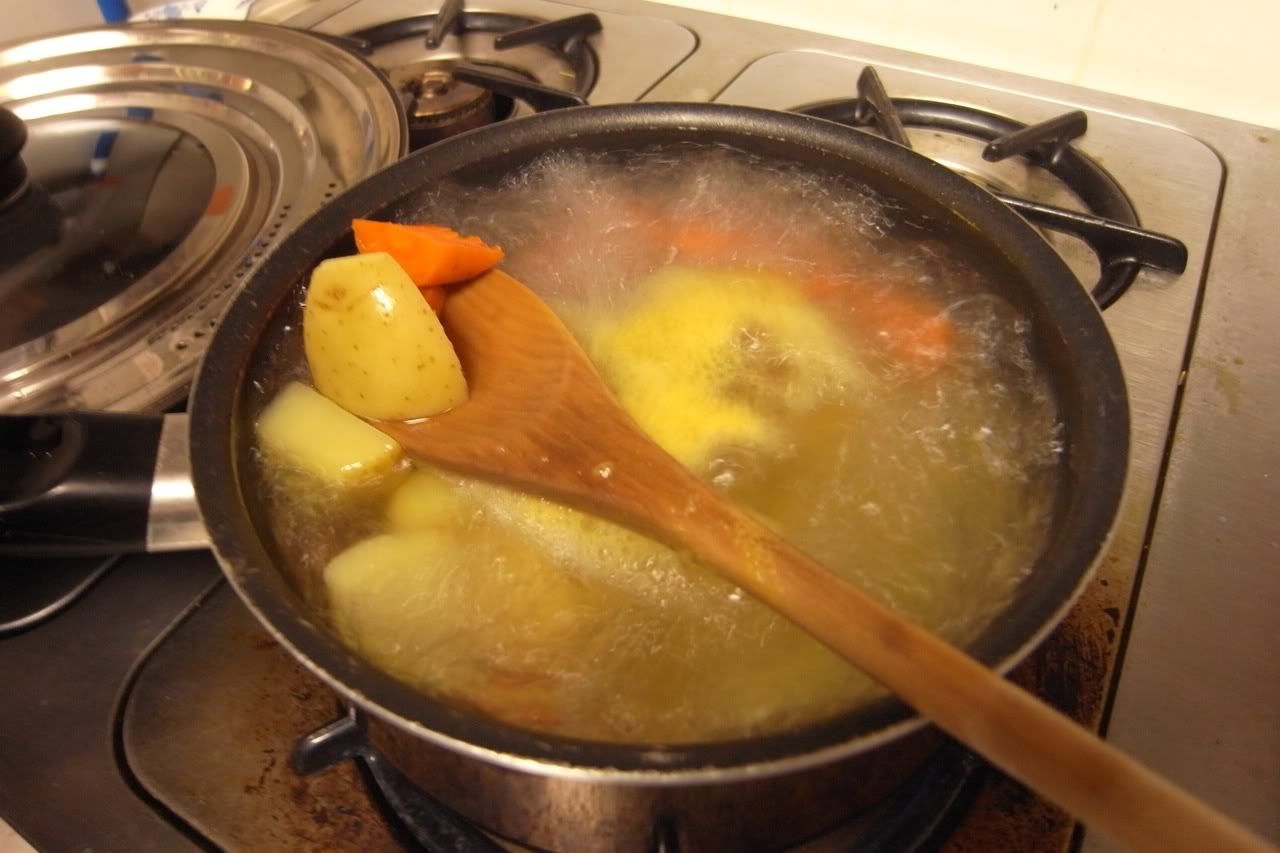 2. Once tender, drain all the water and transfer to a large skillet.
3. Pour entire bottle of yellow curry sauce over the potatoes and carrots.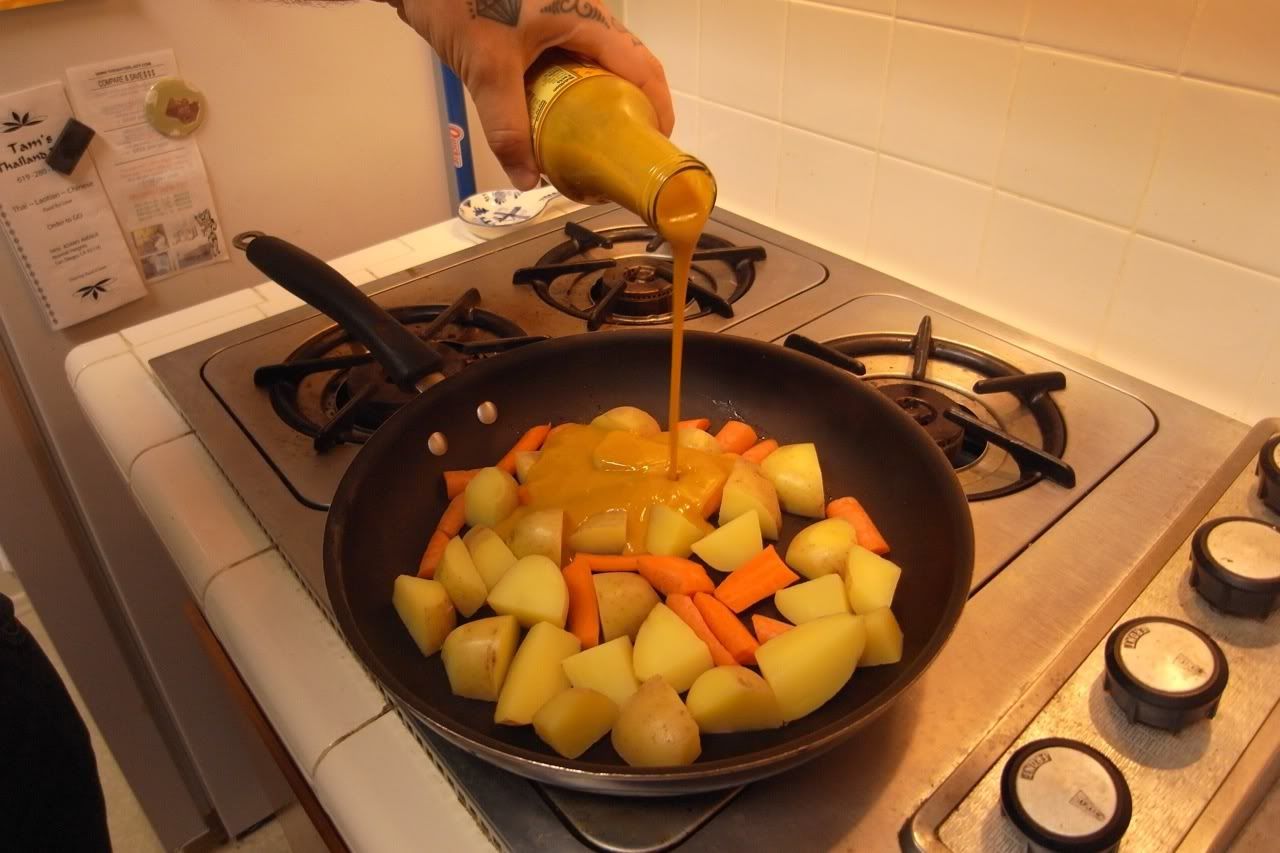 4. Pour only half the can of light coconut milk over the mix and simmer on medium heat. Cover.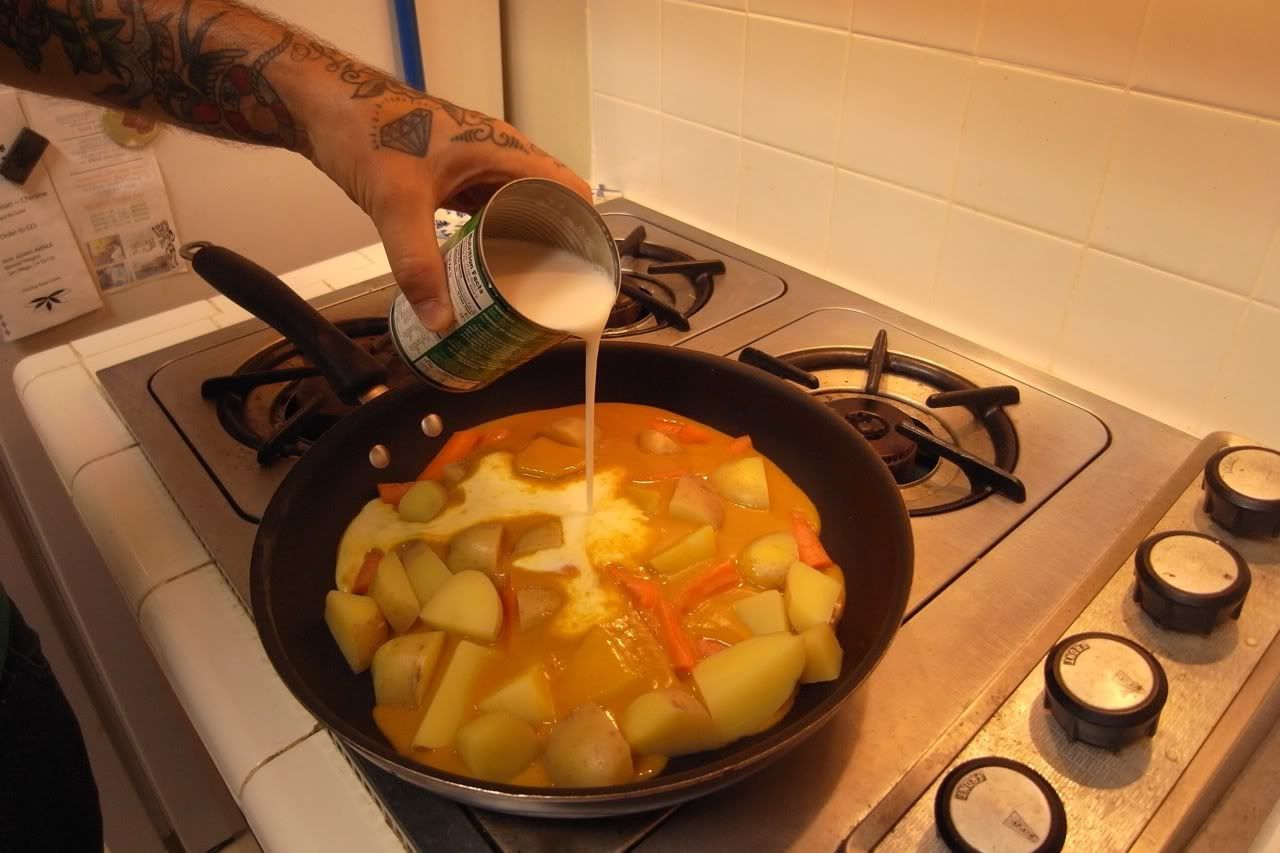 5. Everything should take about 10 minutes to cook thoroughly, just be sure to stir frequently.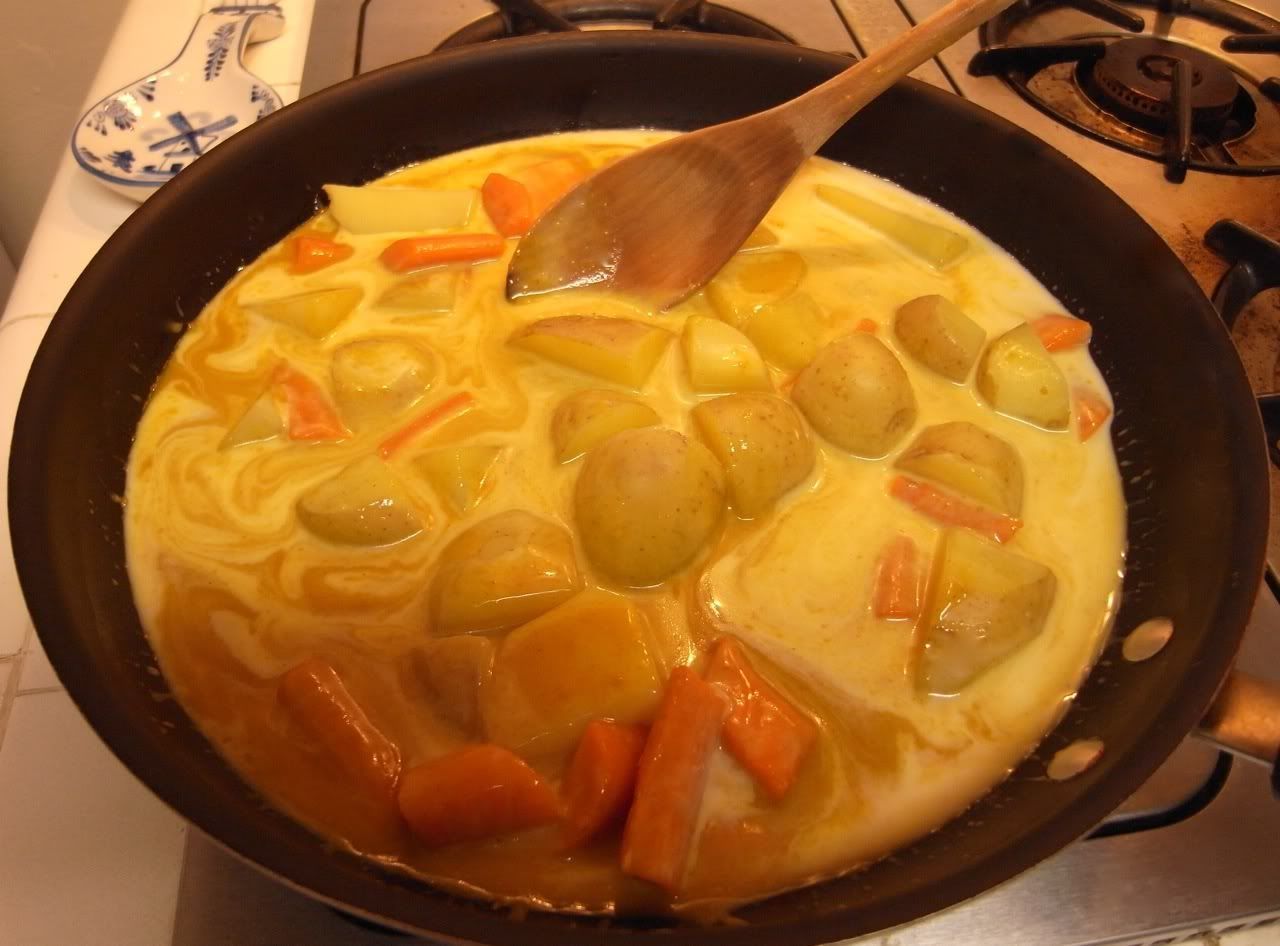 6. While simmering, this would be a perfect time to cook your rice. We used Trader Joe's microwave rice pouches, they take three minutes and cook perfectly.
7. Plate your rice and pour curry mix over the top, enjoy!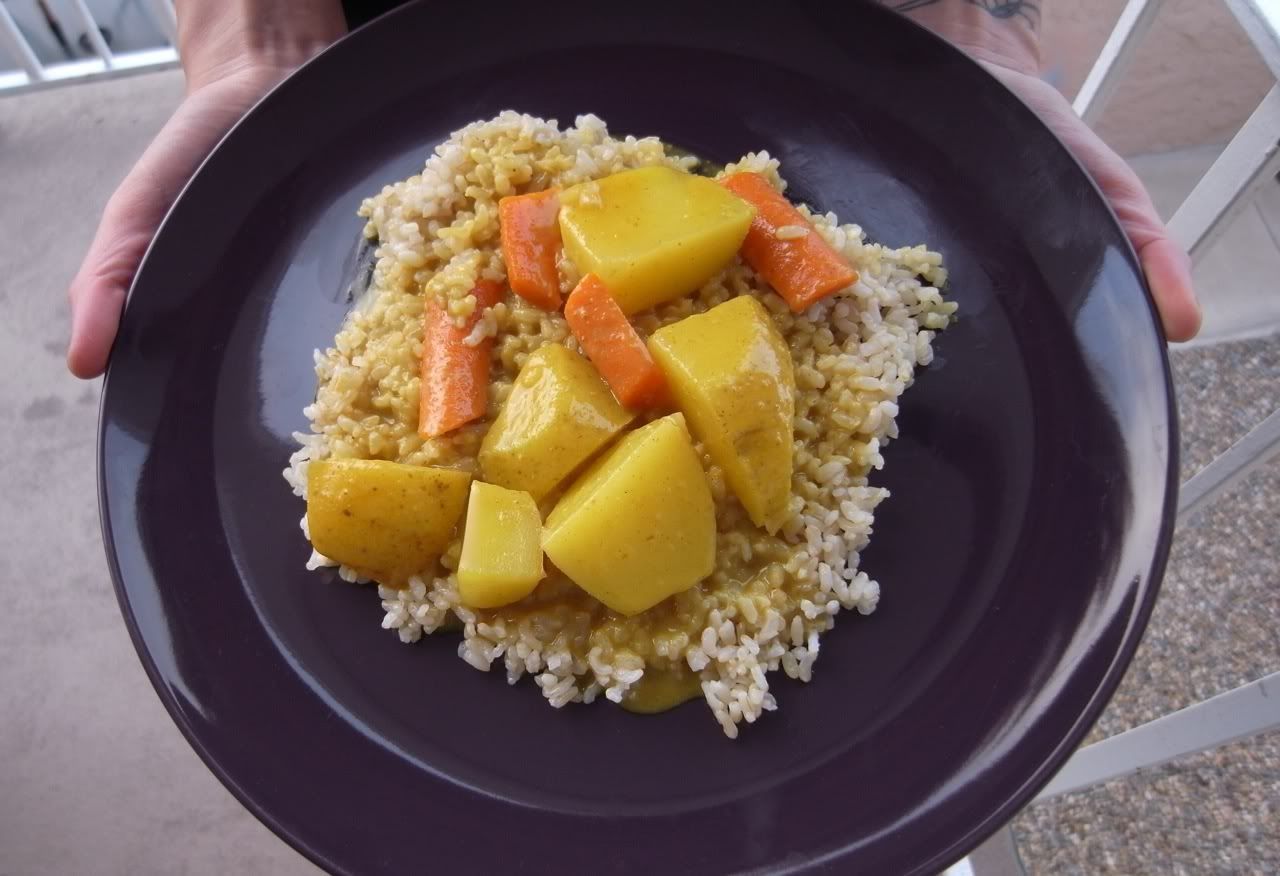 more Trader Joe's posts
here
.