Instead of picking one particular item to share with you this week, I'm going to dump a few of my favorites and regulars out. Also, can I just add that
Trader Joe's
should just sponsor me already?! ;)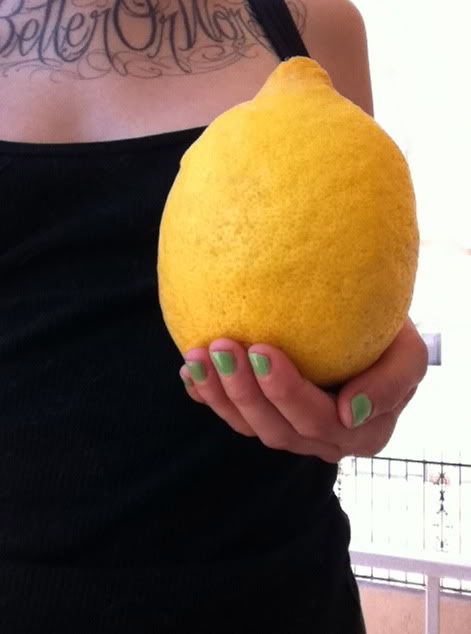 Holy cow! Look at this lemon that Jon picked off his co-workers lemon tree. It was delicious with just a little salt and a spoon!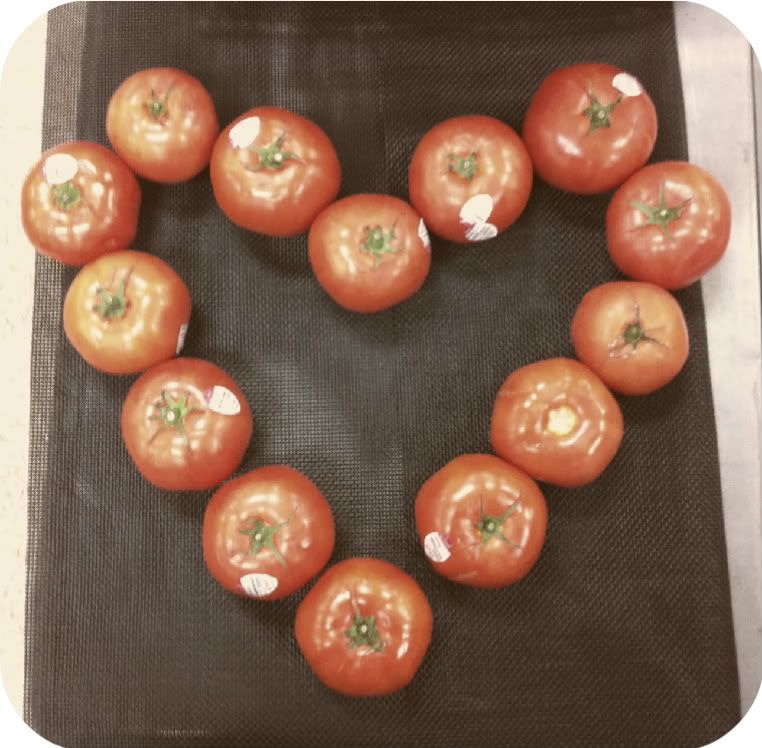 You know what else is good with a splash of salt (and pepper)? Tomatoes.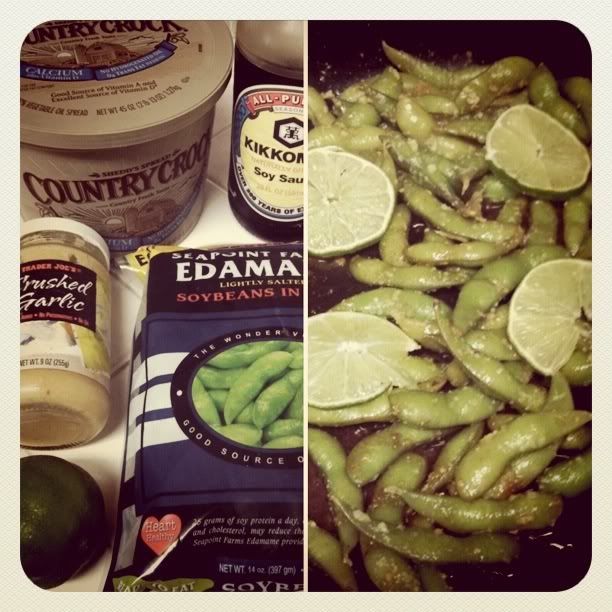 Garlic edamame, recipe
here
. Super easy, healthy and one of my ultimate favorite snacks!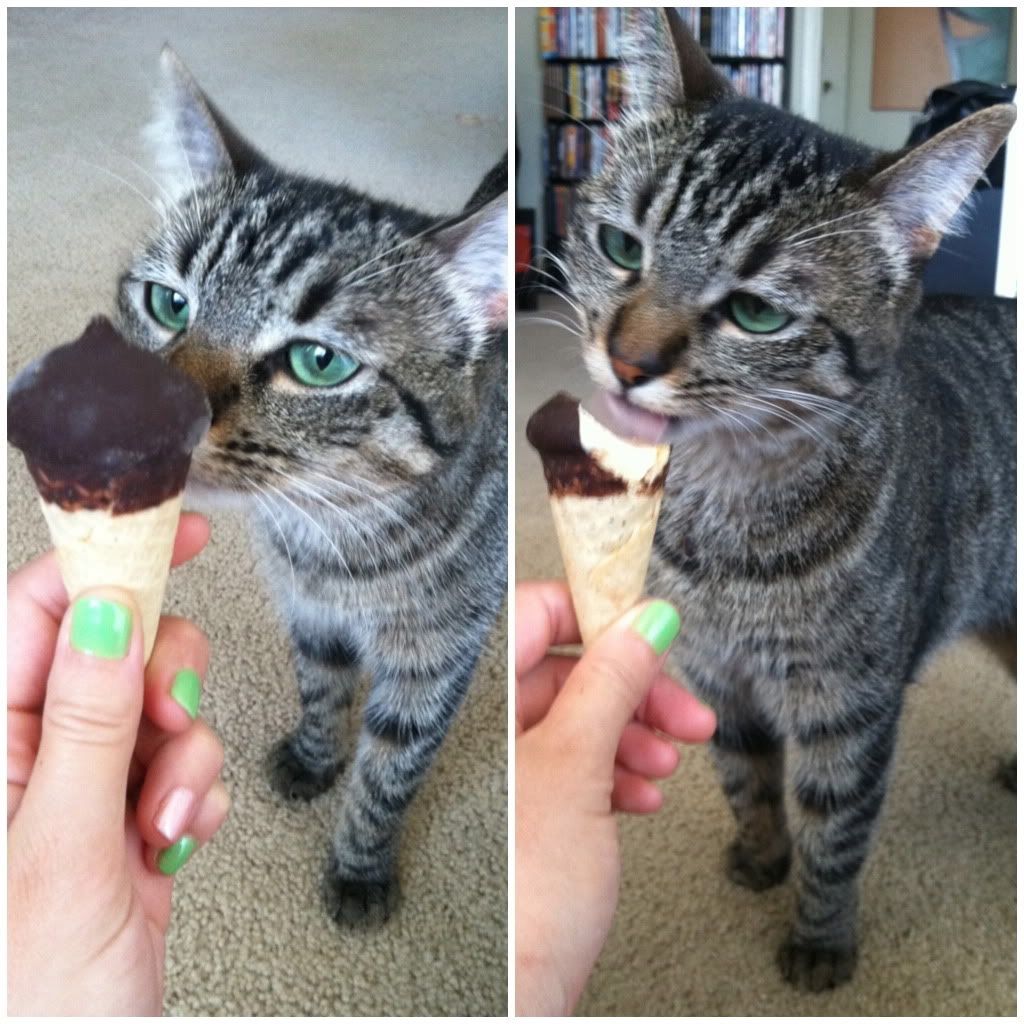 Trader Joe's mini ice cream cones, Marty-size if you will. ;)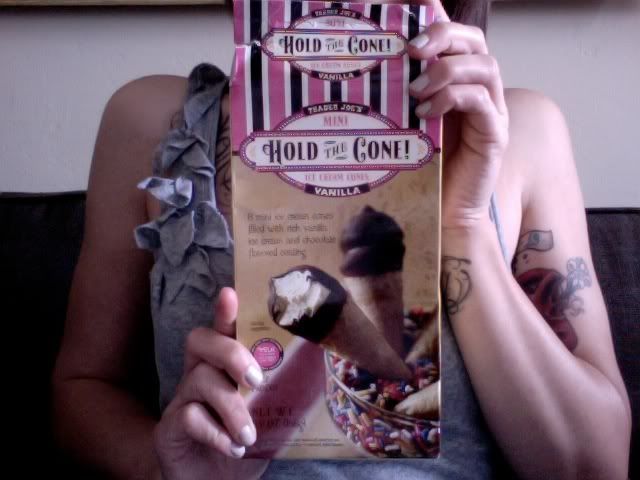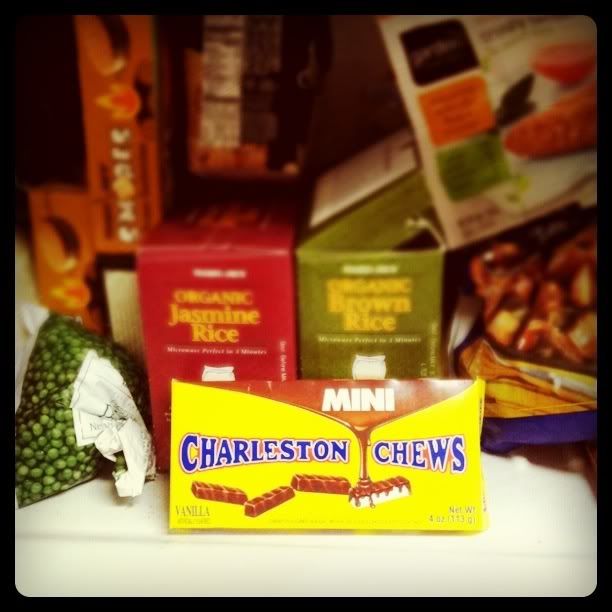 Charleston Chews, but they must be frozen!
Mmm mmm In n Out. My secret, order your grilled cheese or burger "extra toasted" and make sure to get your fries/burger "animal style".
I'm a fan of pomegranate seeds, but I don't like the graininess after chewing them for a while. If I'm not the weirdest person I know, then I don't know who is...
Artichokes, duh. Can you tell which one was bigger?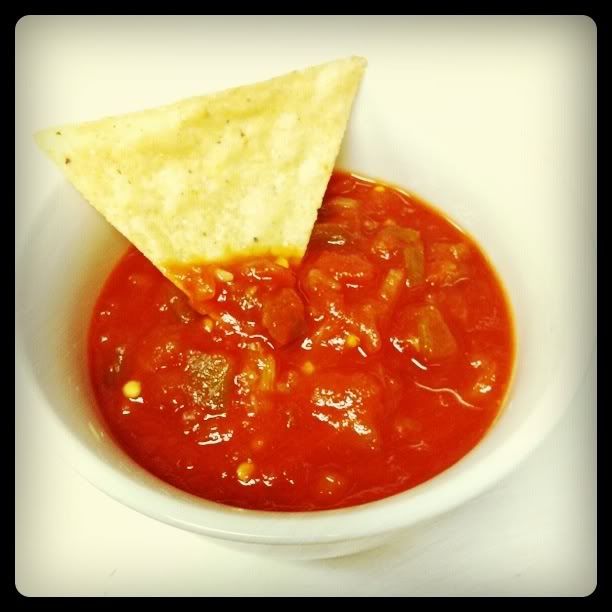 Chips and salsa, can you think of a better snack or something easier/tastier to bring to a party?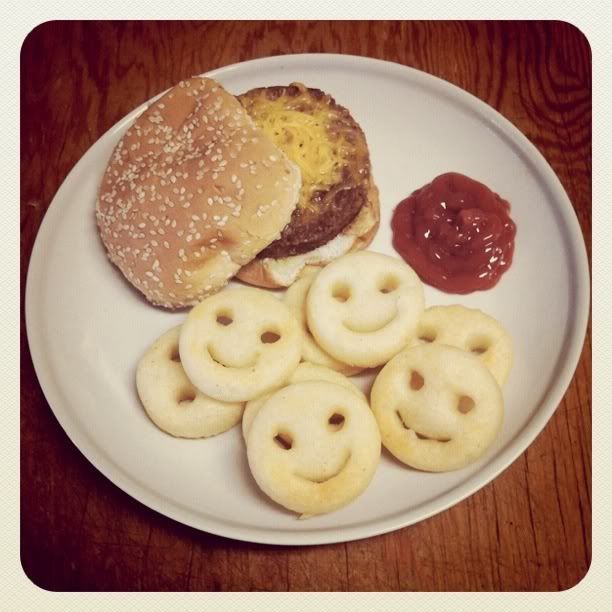 How about a veggie burger and smiley fries? These automatically put me in a better mood if I'm having a rough day.
Trader Joe's organic strawberry lemonade to wash it down...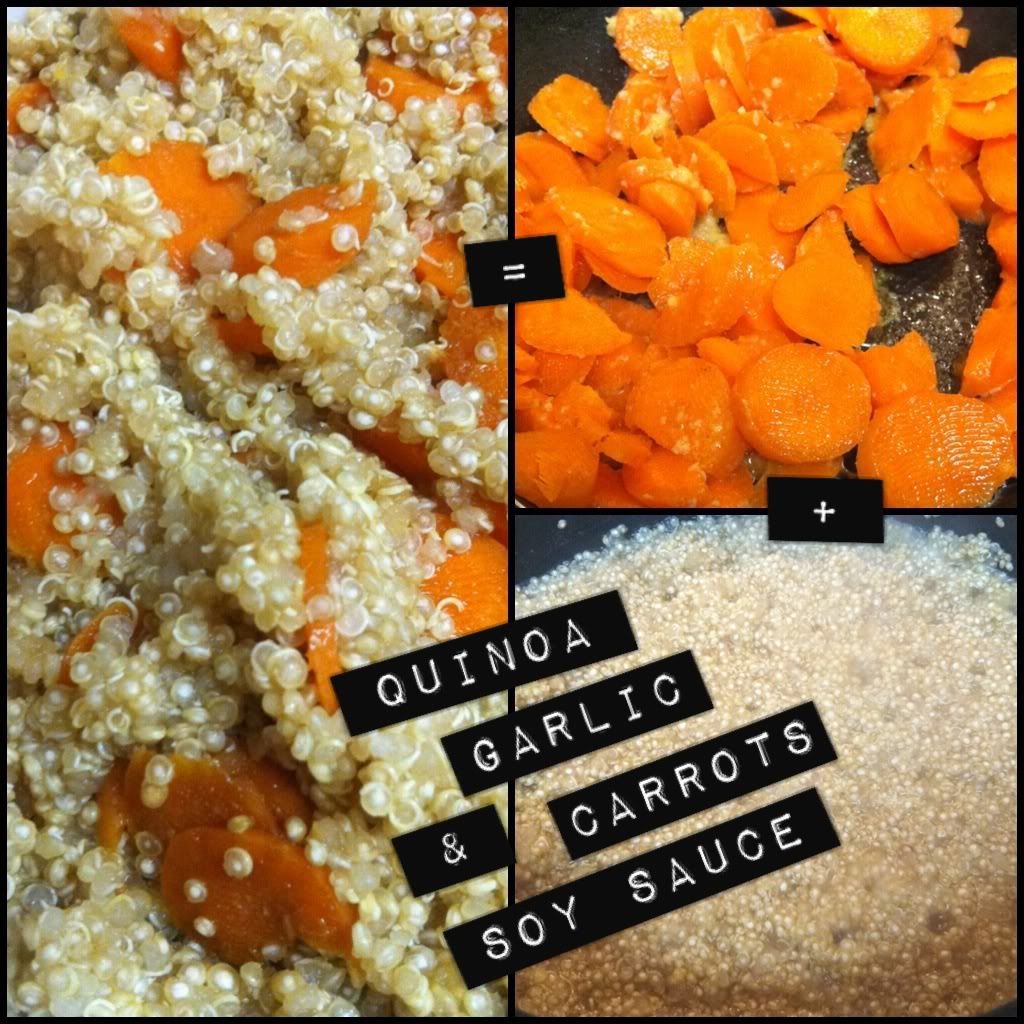 Quinoa + carrots + garlic + soy sauce, a regular around these parts. Recipe
here
.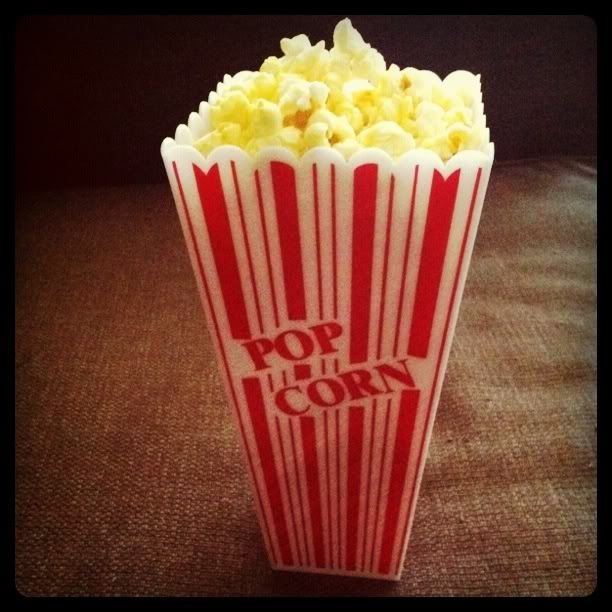 Popcorn and theater butter only! I actually love day old popcorn more than fresh popcorn (even more so if it's from the theater), so although I may not eat a lot during our movie, you better believe I will eat the entire thing for lunch the next day!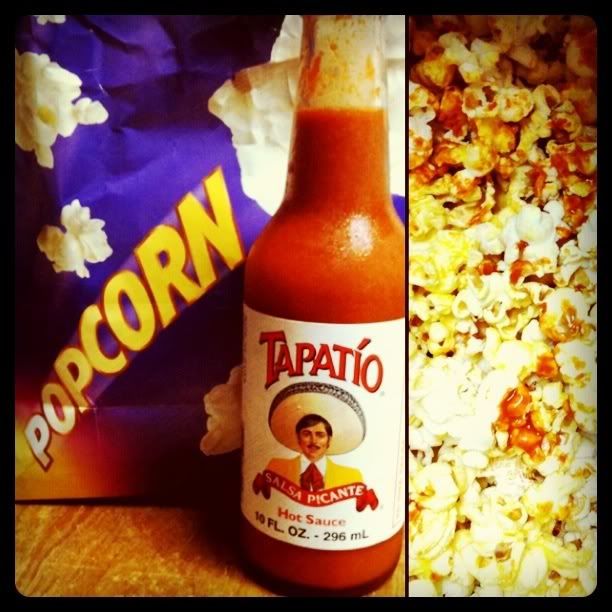 Adding hot sauce to popcorn is also necessary. :)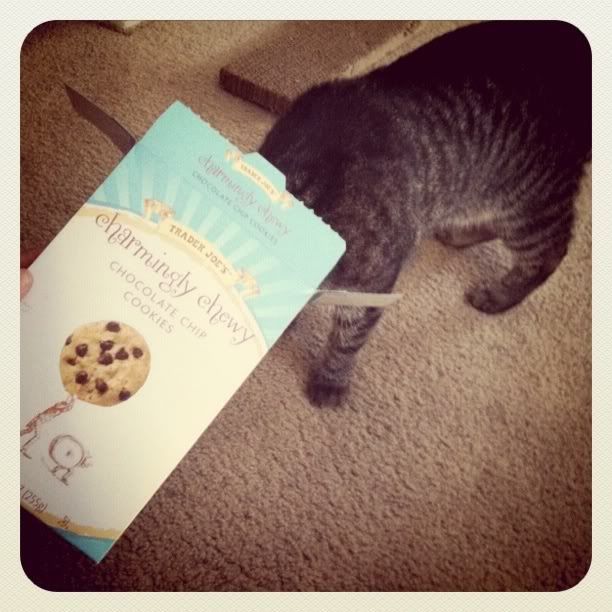 These Trader Joe's charmingly chewy chocolate chip cookies. Even Marty approves!