I've worn all black everything for a majority of my life and I'd be lying if I said that 90% or less of my closet wasn't black. It's classic, simple and goes with damn near everything. Sure, I might own 20 t-shirts that all look the same, but maybe the neckline is different or there is one little detail that sets it apart from all the others, then I have to have it.
shirt and tank: target
shorts: urban outfitters
socks: my gmas ;)
shoes: ebay
purse: target
sunglasses: vans
polish: jade by forever 21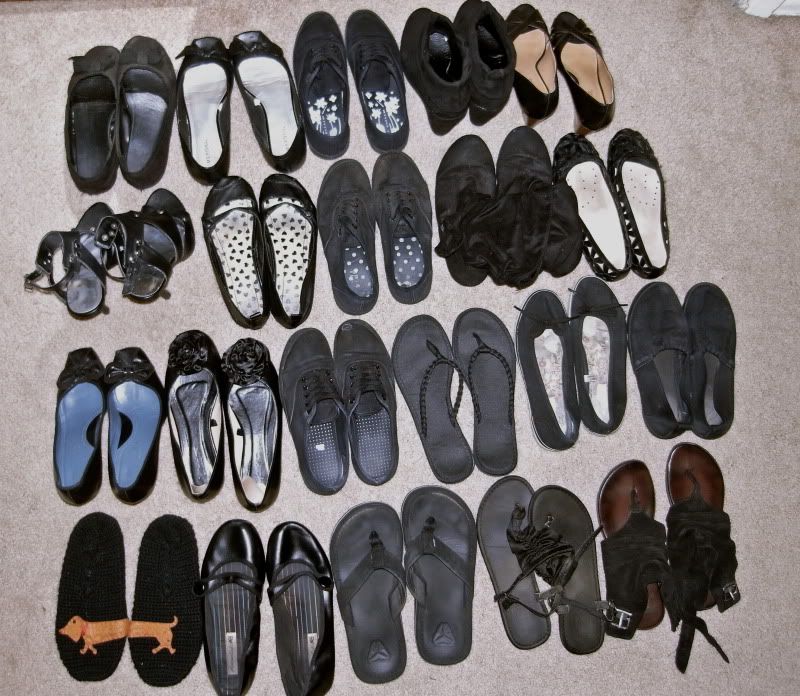 The other night I counted my shoes out of boredom and came up with 22 pairs of black shoes alone, plus these beauts from Hong Kong finally arrived! ::swoon::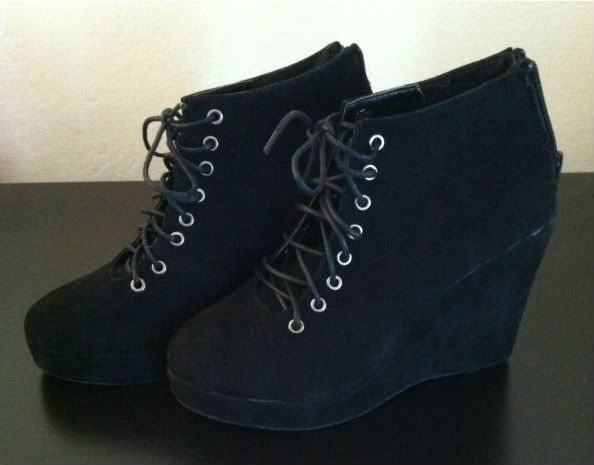 What's your style/material weakness?