Sorry this is a few days late, but better late than never!!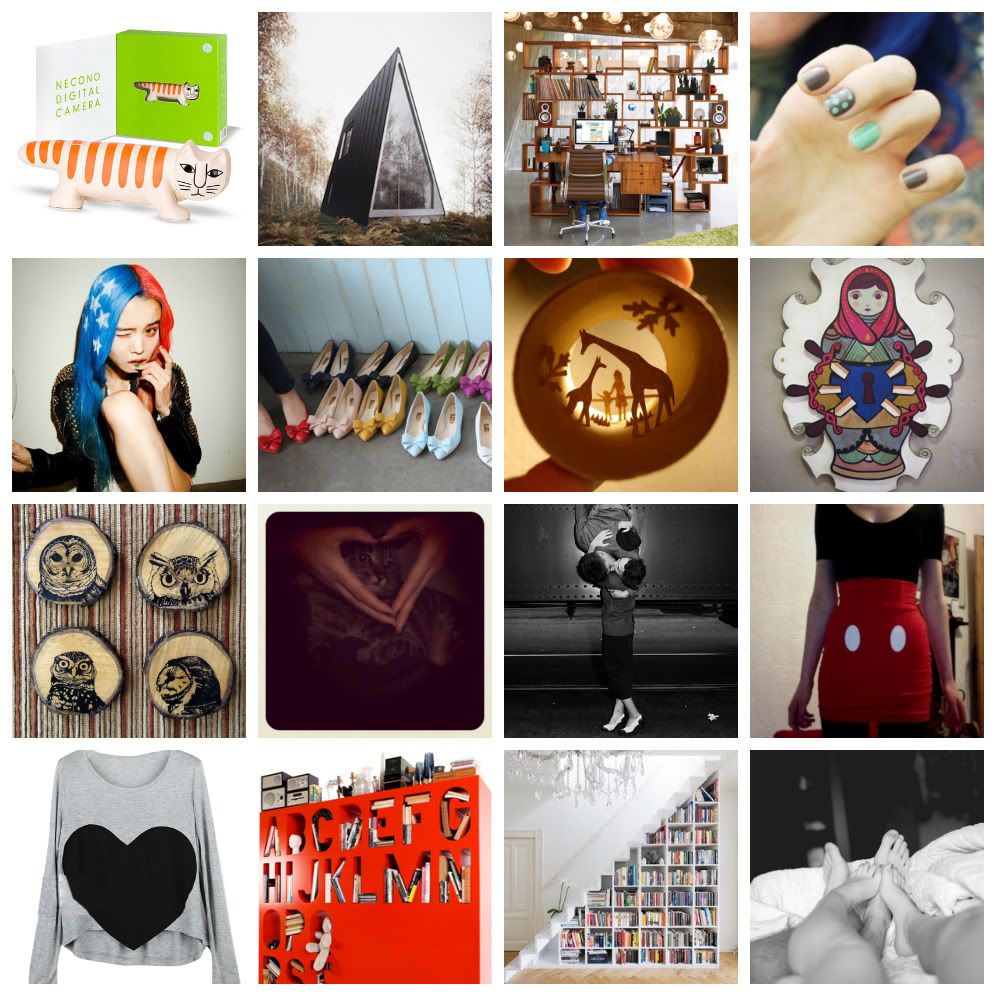 [click image to make bigger!]
oh yes, i need this digital cat camera :: a frame houses, swoon :: future office :: the dainty squid's oh so cute nails :: i'm not usually into multi-colored hair, but i loveeeee this :: shoes with bows! :: wonderful piece of art :: tres gentlé by dan christofferson :: wooden owl coasters :: i heart marty :: wonderful photo :: minnie skirt! :: need this shirt from romwe :: bookcase one :: bookcase two :: i want this all day
side note: everything without a link I either took myself or found via tumblr.
If they are your photos, please leave a comment, as I would love to give credit where it is due :)