Jyoti Bihanga
always kind of terrified me because when you walk in the servers look like hippies that dress in robes and worship this one dude who's pictures are everywhere and a video of him playing on repeat. But everyone and their dog in San Diego
raves
about this place (and their "neatloaf") that specializes in vegan/vegetarian cuisine.
I never was a fan of Jyoti's... for dinner. But after Jon dragged me here twice for Sunday brunch buffet (which they are only sporadically open for), I've since changed my mind. Me, the hater of buffets, gave it a shot and I actually really loved the food options for brunch: tofu scramble with veggies, biscuits, potatoes, an awesome mushroom gravy/sauce, beans, rice, tortillas, fresh fruit, french toast, pancakes and apple cake... to name a few.
Although it will never be a regular like
Sage's Cafe
once was, I would definitely suggest their Sunday brunch!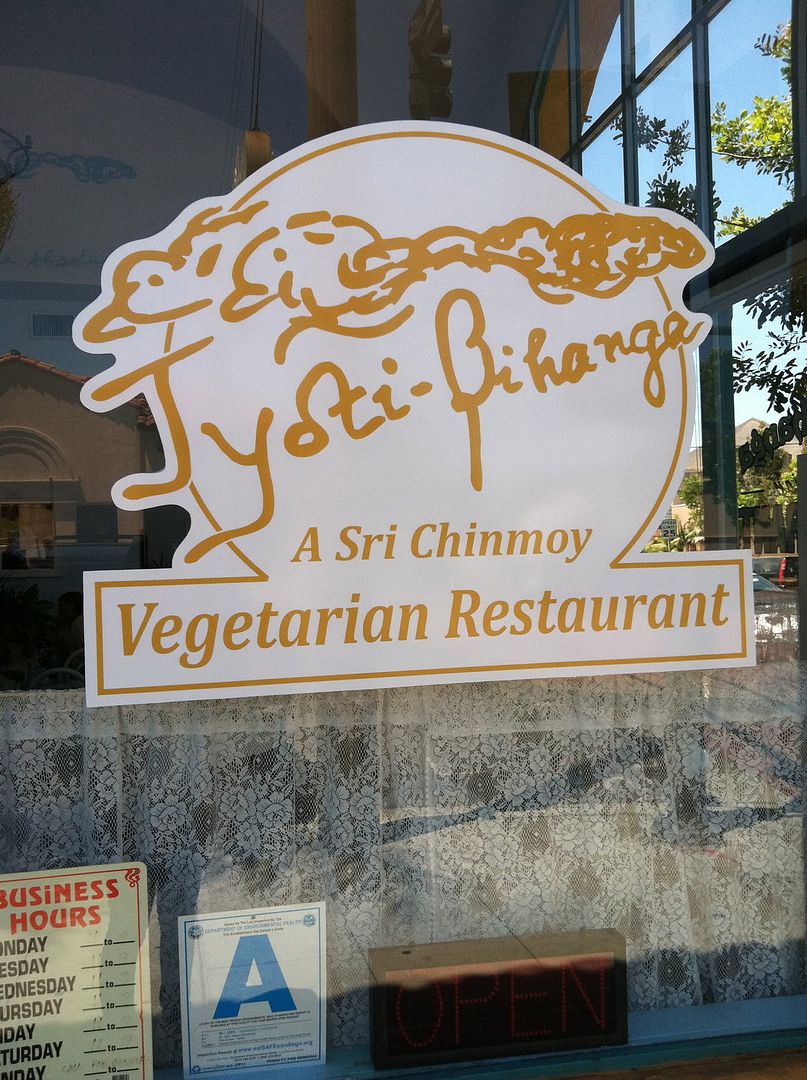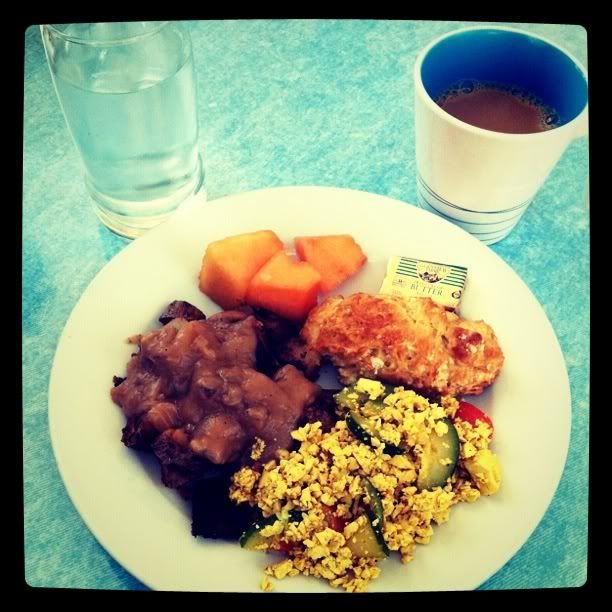 I even got this nifty little button from a new friend that all the greedy coffee fiends I serve all day can see on my apron!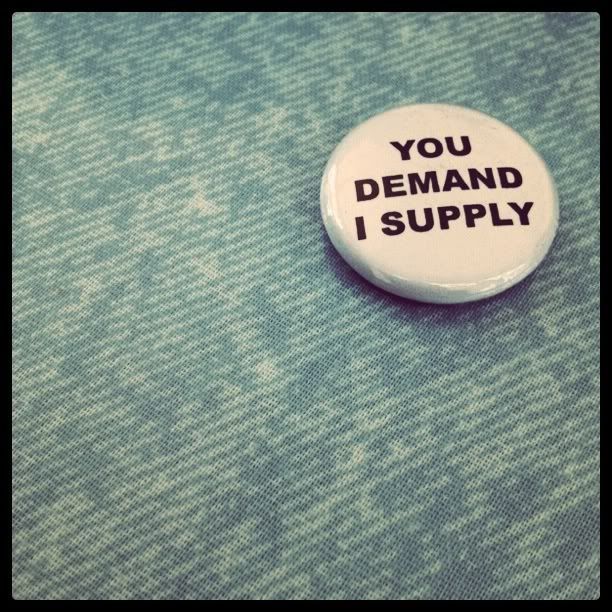 Location: 3351 Adams Ave San Diego, California 92116
Neighborhood: Normal Heights