Some of my most favorite entries by other bloggers have been the posts showing around where they live (here's
mine
) or what's inside their bags, it's a fun way of getting a little virtual peek into each others lives. This time around I wanted to share... my fridge!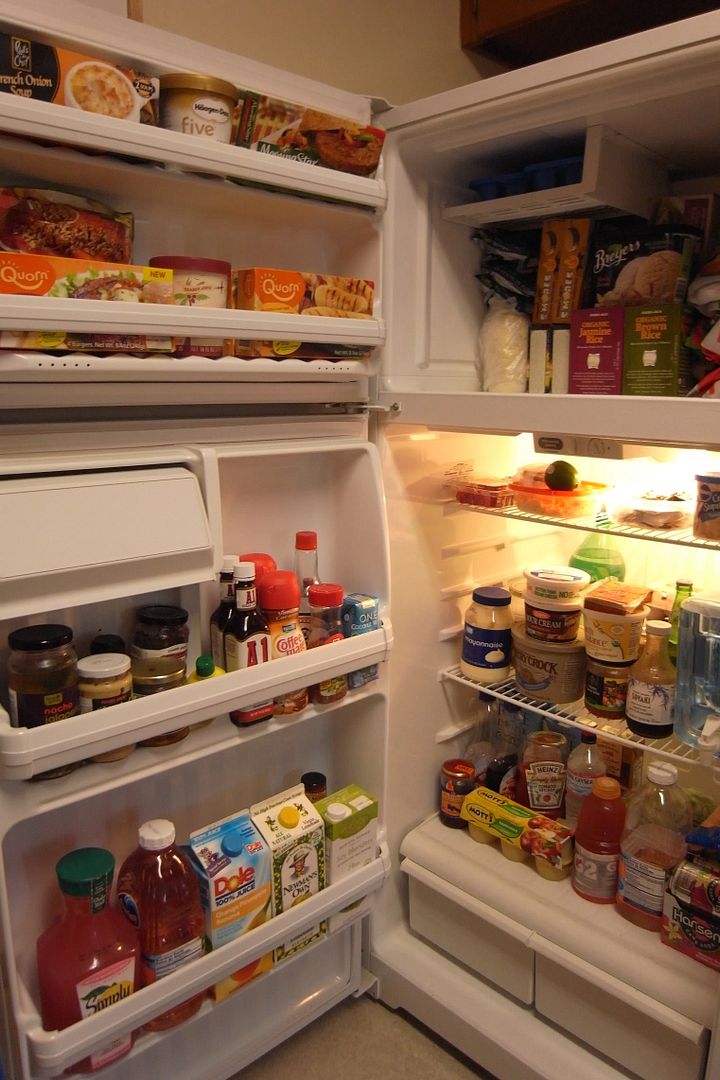 Having a stocked and full fridge makes me a happy camper.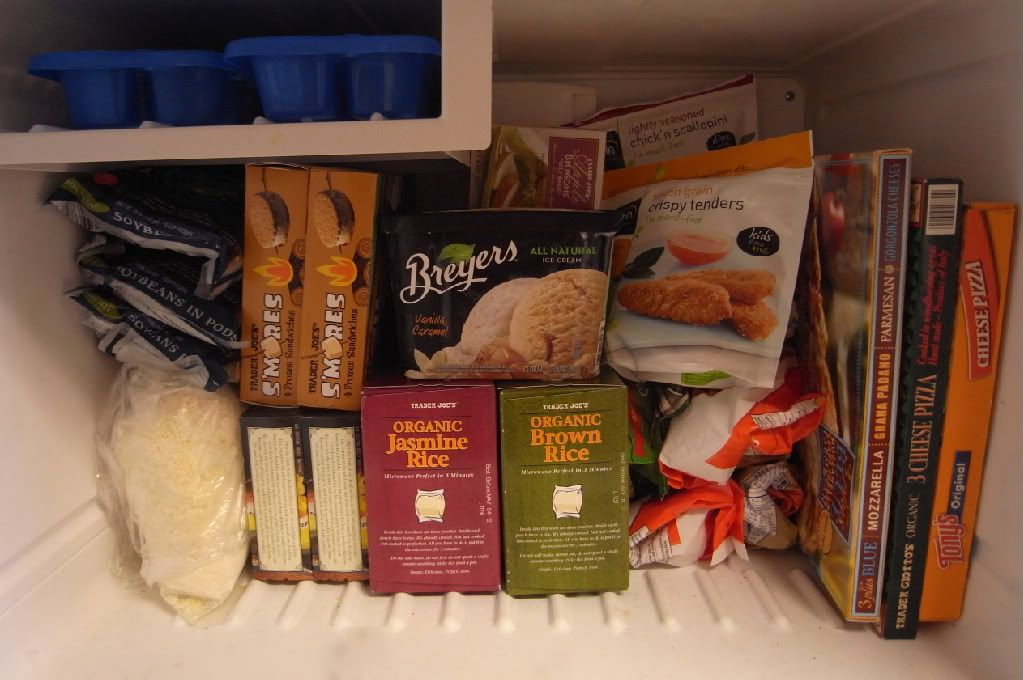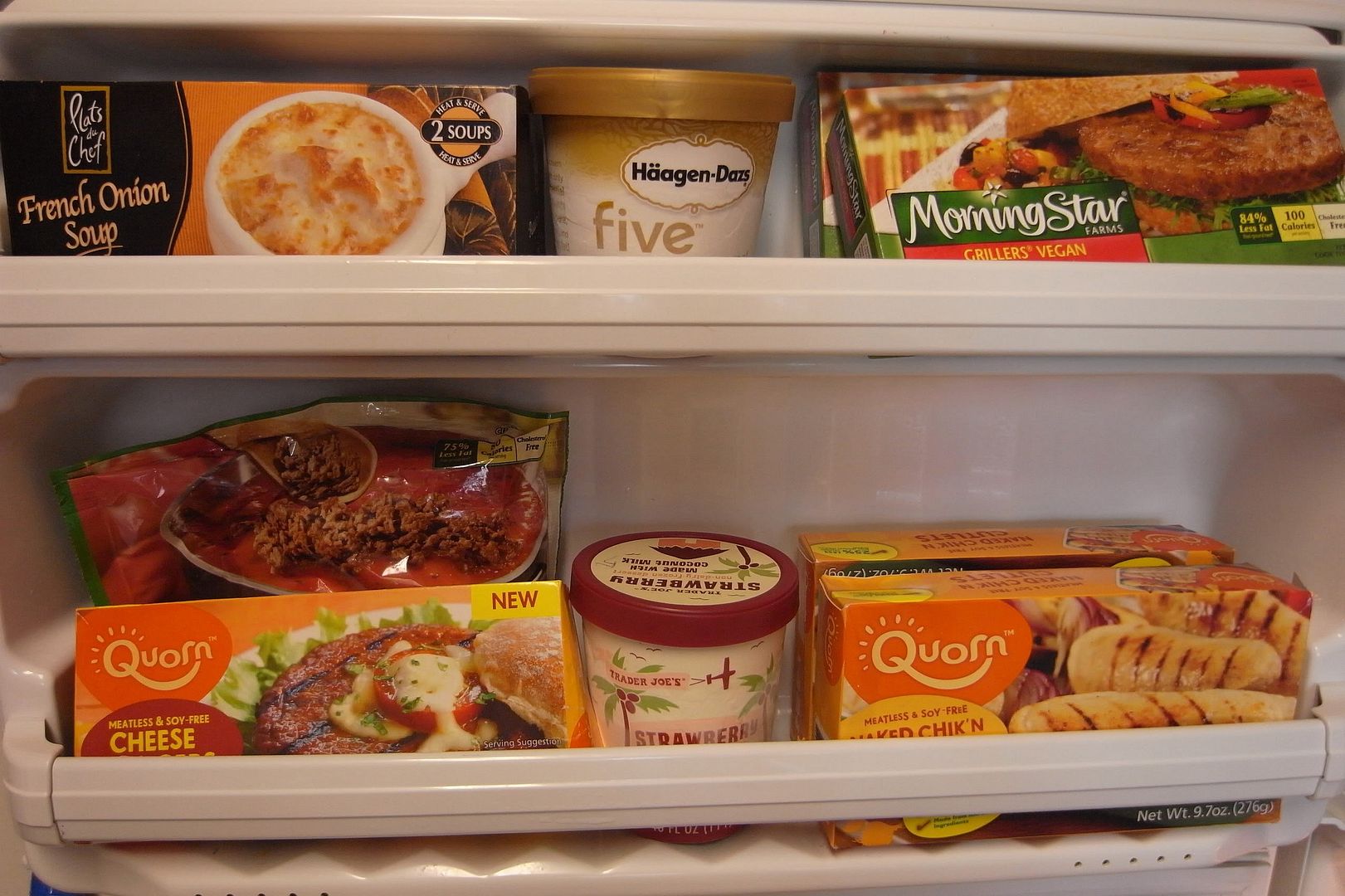 Freezer must-haves: edamame, pizzas, ice cream, apple blossoms and french fries. I also like to have numerous types of fake meats/chick'n, some rice, french onion soup and a couple frozen dinners (in this case: Amy's cheese enchiladas).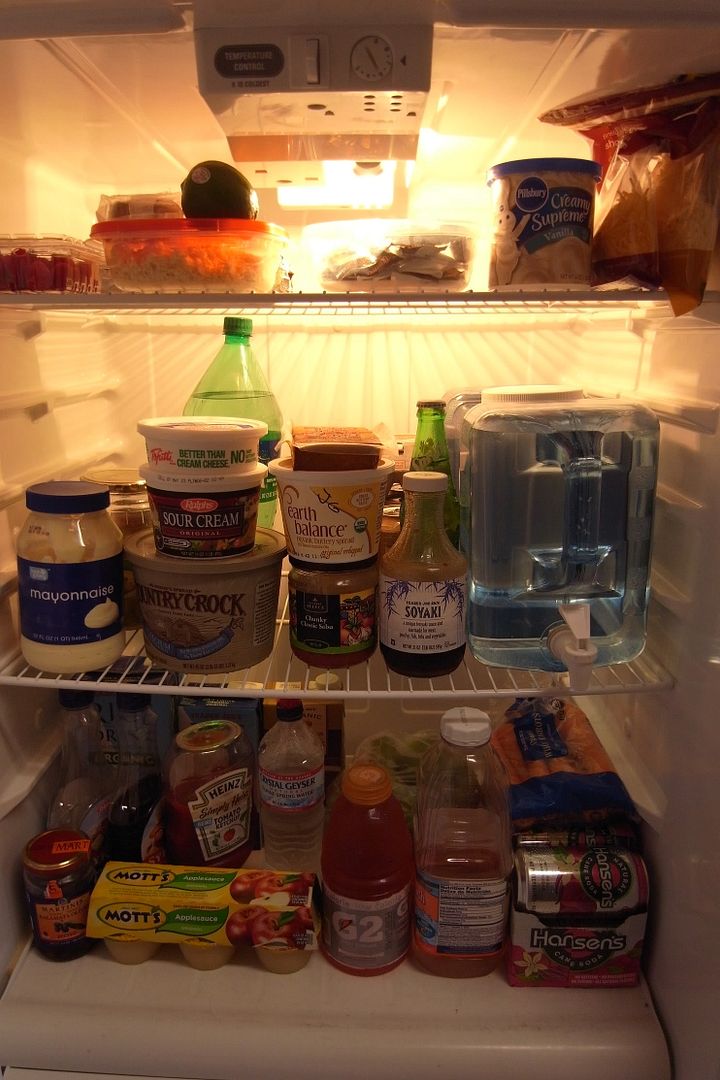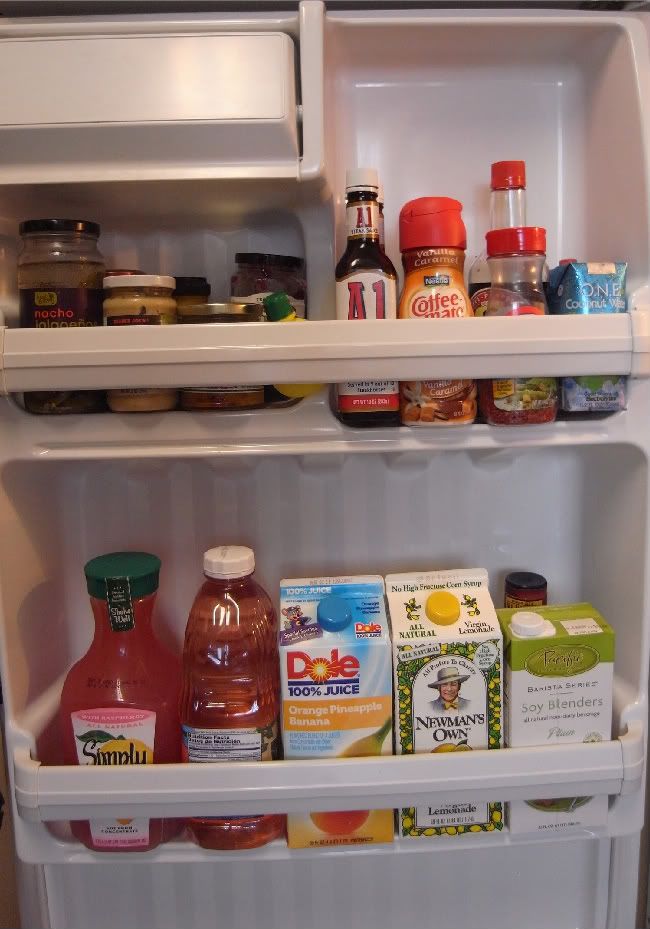 Fridge must-haves: DRINKS, all sorts of drinks: water, Sprite, Hansen's cherry vanilla creme soda, creme soda, root beer, Gatorade, soy milk, rice milk, coconut water, Simply raspberry lemonade, cran-peach juice, Dole orange pineapple banana juice, Newman's Own lemonade and various Coffee Mate's for our coffee. I also like to have the option of a million different condiments (yes, that is a dish full of Del Scorcho on the top shelf). I always like to have a few types of cheese and as for fruits and veggies: raspberries, artichokes, tomatoes and carrots are some of the necessities.